Buckeye Pipelines puts the spotlight each week on a high school program who has had numerous and notable alumni go on to play for the Scarlet and Gray.
This week, we take a look at a school that has produced nine Ohio State football players: Lancaster High School.
The first of the Gales' nine Buckeyes was the legendary Rex Kern, who led Woody Hayes' 1968 national title team. Ohio State has had five players from Lancaster in the past 20 years, including Bobby Carpenter and Jim Cordle.
The total number of Golden Gales to make an Ohio State roster will increase to 10 this year with the addition of walk-on offensive lineman Quinton Burke to the 2022 roster.
Led by Bobby Carpenter's father Rob Carpenter, the longtime coach of the Golden Gales, Lancaster became one of Central Ohio's top programs and a notable source of in-state talent for the Buckeyes.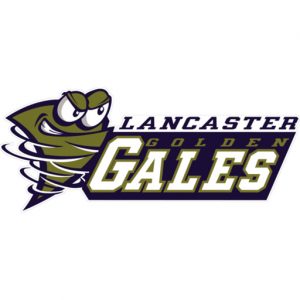 LANCASTER
LOCATION: LANCASTER, OH
CONFERENCE: OHIO CAPITAL CONFERENCE
2021 RECORD: 4–7
---
CONSECUTIVE PLAYOFF APPEARANCES
5 OCC CHAMPIONSHIPS
MADE PLAYOFFS 10 TIMES SINCE 2003
---
19TH-MOST PLAYERS ON OHIO STATE'S ROSTER (9)
20TH-MOST ROSTER APPEARANCES (27)
(1970-2021)
Notable Buckeyes from Lancaster
QB Rex Kern (1968-70)
Kern led the Buckeyes to the 1968 national championship as a sophomore and won three Big Ten titles. He was the MVP of the 1969 Rose Bowl, an All-American in 1969 and the captain of the 1970 team. Over his three seasons in Columbus, Ohio State went 27–2 as Kern completed 188 of 364 passes for 2,444 yards and 19 touchdowns.
He was inducted into the Ohio State Athletics Hall of Fame in 1978, named to Ohio State's All-Century Team in 2000 and inducted into the College Hall of Fame in 2007.
The Baltimore Colts selected Kern in the 10th round of the 1971 NFL draft. He played three seasons with the Colts as a defensive back. He started 15 games, intercepted two passes and recovered a fumble during his time in Baltimore. He concluded his pro football career in 1974 as a member of the Buffalo Bills.
At Lancaster, Kern an All-Ohioan in football, basketball and baseball. On the football field, he played for head coach Earl Jones.
This past October, Kern returned to Lancaster High School to share stories about his playing days with the Gales and Ohio State.
"I wouldn't be where I am today if I went to another school besides Lancaster," Kern said that night. "All my teammates and coaches here at Lancaster, I have so many fond memories of them."
LB Bobby Carpenter (2002-05)
Carpenter played in every game during the 2002 national championship season. The versatile linebacker started 26 times and recorded 191 tackles, 23.5 tackles for loss and 14.5 sacks in a career in which he was a two-time Big Ten champion, earned three pairs of Gold Pants and was a second-team All-Big Ten selection twice.
The Dallas Cowboys selected Carpenter with the 18th overall pick of the 2006 NFL draft. He played for the Cowboys, Dolphins, Lions and Patriots over seven seasons in the league. In 93 total games, Carpenter collected 170 tackles and returned an interception 34 yards for a touchdown.
As a Golden Gale, Carpenter earned All-Ohio honors and had 128 tackles with 12 tackles for loss during his senior year. As a young player, he looked up to Andy Katzenmoyer and wanted to emulate his play.
"Andy Katzenmoyer is one of the greatest athletes I've ever been around in my life," Carpenter said. "I had a picture of him when he was the USA Today Player of the Year. Back when we were growing up, that was a big deal.
"My dad laminated that and gave it to me. I had it in the weight room in our garage at our house. I used to just look at that, he was 6-3, 6-4, 255, 4.5 40. That was my goal, can I get to this? Can I get close to this guy?"
Carpenter was also an all-district performer in the 50-meter and 100-meter for Lancaster's swim team.
Today, you can listen to Carpenter weekdays on Columbus radio. He hosts Morning Juice for 97.1 The Fan with Brandon Beam and Mark "The Shark" Howell from 6-9 a.m. every morning. He also runs Carpenter Heating Cooling Plumbing Electric and is a board member of The 2nd and 7 Foundation.
OL Jim Cordle (2005-09)
Cordle was a three-year starter on Ohio State's offensive line from 2007-09, lining up at center, left guard, left tackle and right tackle for the Buckeyes. He also earned Academic All-Big Ten honors four times.
Cordle was with the New York Giants from 2010 to 2013 after signing with the team as an undrafted free agent. He was a member of the team that won Super Bowl XLVI. 
Cordle began his high school career at Fisher Catholic before transferring a couple miles down State Route 37 to Lancaster High School. With the Golden Gales, Cordle was an All-Ohioan as a junior and senior.
Playing for the school where his parents taught, Cordle recalls the tough battles he had playing in the OCC. One game, in particular, has stayed with him.
"The most memorable game, beating Dublin Coffman at their place, the final regular season, my junior year," Cordle told Eleven Warriors. "They jumped on us fast, but we came back in the second half to pull it out and win the conference championship. That sideline and locker room experience was euphoric."
Cordle says playing for Lancaster gave him the strength and mental toughness he needed to continue on to play at Ohio State and in the NFL.
"Golden Gale football starts in the weight room. We had an outstanding group of coaches who ran the weight room Monday to Thursday. The weight room culture was incredible," Cordle said. "I transferred in after my sophomore year of high school. I remember doing an initial 225-pound bench press test. I think I got two reps. A year later I hit 18.
"Besides the weight room numbers, the mental toughness that was established in the weight room carried over to the field. That certainly was great preparation for the rigors of Ohio State."
Today, Cordle is the offensive line coach and offensive coordinator for Ohio Northern.
Lancaster Buckeyes
No.
POS
PLAYER
YEARS
OHIO STATE CAREER
HS CAREER
10
QB
REX KERN
1968-70
One of the "Super Sophomores" on the 1968 national championship team, an All-American, team captain and Rose Bowl MVP.
All-Ohioan in football, basketball and baseball.
26
HB
JOE DeFILLIPPO
1972
Had a knee injury as a freshman and was on the team for one season, but did not play.
All-Ohio HB.
39, 43
RB
BARRY WALKER
1982-86
Had "a seemingly endless series of injuries" that kept him off the field. Played in 45 games and started five. Finished with 71 carries for 335 yards and a TD. Four-time Academic All-Big Ten player.  
Gained 1,129 yards as a senior. Graduated with the school record with a shot put of 67' 10.75".
64
OG
BEN GILBERT
1996-99
Started 37 consecutive games and sealed the key block on Michael Wiley's 53-yard TD run in the 1998 version of The Game.
All-Ohioan in football and won 2 state titles in the shot put.
42
LB
BOBBY CARPENTER
2002-05
2002 national champion, two-time second-team All-Big Ten selection who had 191 career tackles and 14.5 sacks.
All-Ohioan with 128 tackles and 12 TFL as a senior.
64
OL
JIM CORDLE
2005-09
Three-year starter on the offensive line who earned Academic All-Big Ten honors four times.
All-Ohioan as a junior and senior.
95
DL
DON MATHENEY
2009-11
Transferred to Ohio State after playing the 2008 season at Holy Cross.
First team All-Central district and OCC, team captain.
42
LB
LUKE ROBERTS
2012
Transferred to Harvard after one year at Ohio State.
All-OCC and All-District player, recorded 118 tackles, 19 TFL and 5 sacks as a senior.
71
OL
KYLE TROUT
2014-16
Redshirted in 2014 and was a scout team player in 2015. Transferred to Cincinnati in January of 2017. 
Rated as a Top 25 tackle and 2-time All-Ohioan. 
Note: Former Lancaster player Cliff Reynolds (2009) also spent time with the Buckeyes as a walk-on, but was never listed on an official media guide roster.
More about Lancaster
Lancaster's original high school was located on the corner of Broad and Allen streets and established in 1849. Following several moves to other buildings due to overcrowding, Lancaster built a two-story high school with two wings on a 75-acre lot off of State Route 37.
The high school was completed in 1963 and students still attend the building that was registered as a historical landmark in 2003. The building earned the honor because the 50-star flag of the United States was designed by Lancaster High School student Robert Heft.
The Gales compete in the Ohio Capital Conference (Ohio Division) and in Division 1, Region 3. Lancaster went 4–6 in the regular season last year and qualified for the playoffs for the second straight season. The Golden Gales lost to Hilliard Bradley in the first round. 
Lancaster has two rivalry games during the regular season: The Fight for Fairfield County against Pickerington Central and a longstanding rivalry game against Newark.
Since joining the OCC in 1997, Lancaster has won five Ohio Division titles. The Gales claimed four championships in a five-year span between 2003 and 2007 and also won the division title in 2018.
Across all sports, Lancaster has won three OHSAA-sponsored state championships. The boys' cross country team won state titles in 1979 and 1990, and the boys' track and field team won in 1980.
Lancaster legend Rob Carpenter
Bobby Carpenter shared that when his dad was a child, he knew he wanted his future career to be one of three things: an astronaut, a park ranger or an NFL football player.
According to Bobby, his dad said: "Every night, I would write down what I did for each one of these things that helped me kind of achieve that goal. And I worked with that through my whole junior high and high school career."
At 5-foot-9 and 170 pounds entering his junior year of high school as the third-string cornerback, the odds were against Rob Carpenter fulfilling his NFL dream. However, the scrappy Carpenter became the starting cornerback and eventually running back due to his hard work and key injuries at various positions. 
The opportunity wasn't wasted. As a senior on Earl Jones' team, Carpenter set the school record for rushing yards in a season, a record that lasted nearly 30 years until it was broken by his son Jonathan in 2003. Rob Carpenter went on to play college football at Miami (Ohio) and made his childhood dream come true when he was selected by the Houston Oilers in the third round of the 1977 NFL draft. 
Carpenter first became a head coach at New Lexington between 1988 and 1991. Following a brief hiatus, he spent time as an assistant for Lancaster's middle and high school teams. Carpenter became the head coach of the Gales in 1998.
He led Lancaster to five OCC championships, 135 wins and one perfect regular season during his 23 years leading the Gales. Carpenter was inducted into the Central District Football Coaches Hall of Fame in April.
Cordle said Carpenter had two personalities as a coach: gameday and non-gameday.
"Mostly calm and calculated all week, Friday night the animal that played ten years in the league came out," Cordle said. "He had the fieriest pregame speeches you could imagine. His passion and energy on the sideline were unparalleled. He had fun on Friday nights."
Buckeye Pipelines
All four of Carpenter's sons – Jon, Bobby, Georgie, and Nathan –played on his football teams and went on to play college football.
Carpenter's four sons played college football. Jon played for Mark Dantonio at Cincinnati, Georgie played at Marshall, Nathan went to Ohio University and Bobby played for the Buckeyes.
His investment in his players was felt by those who weren't members of his family, too.
"Coach Carpenter certainly impacted me as good high school coaches do," Cordle said. "The program he ran was top-notch. I had success in the classroom and community as many of his players did ... he probably impacted my coaching style as well. I have fun on gamedays myself."
Bobby is proud of the impact his dad has made on others and that his dad was able to live his childhood dream of playing and coaching football for 46 years.
"He got to do it, man," Bobby Carpenter said. "I look at my dad, and I think it's a life well-lived and I don't think there's anything else more that he would have wanted to do with the time he spent."
Other famous alumni
In addition to the nine Golden Gales who have gone on to play football at Ohio State, there are many other alumni from Lancaster who have achieved success in the sports world and elsewhere, including:
---
Why are Buckeyes who only played prior to 1970 and some walk-on players not highlighted or included in the rankings? Ohio State's official rosters listed the hometown of players but did not provide their high school on the roster before 1970. Walk-on players who were never on a season-opening roster also were not included in Ohio State's media guides.