It's early in 2021, but we might already have the troll of the year.
News that Michigan is nearing a contract extension for Jim Harbaugh undoubtedly has more than a few Buckeyes celebrating – including the Ohio State football team's official Twitter account.
Moments after the news broke that Michigan is close to finalizing a five-year contract extension with Harbaugh, @OhioStateFB – the official Twitter account of Ohio State football – not-so-subtly "liked" a Tweet reporting the news.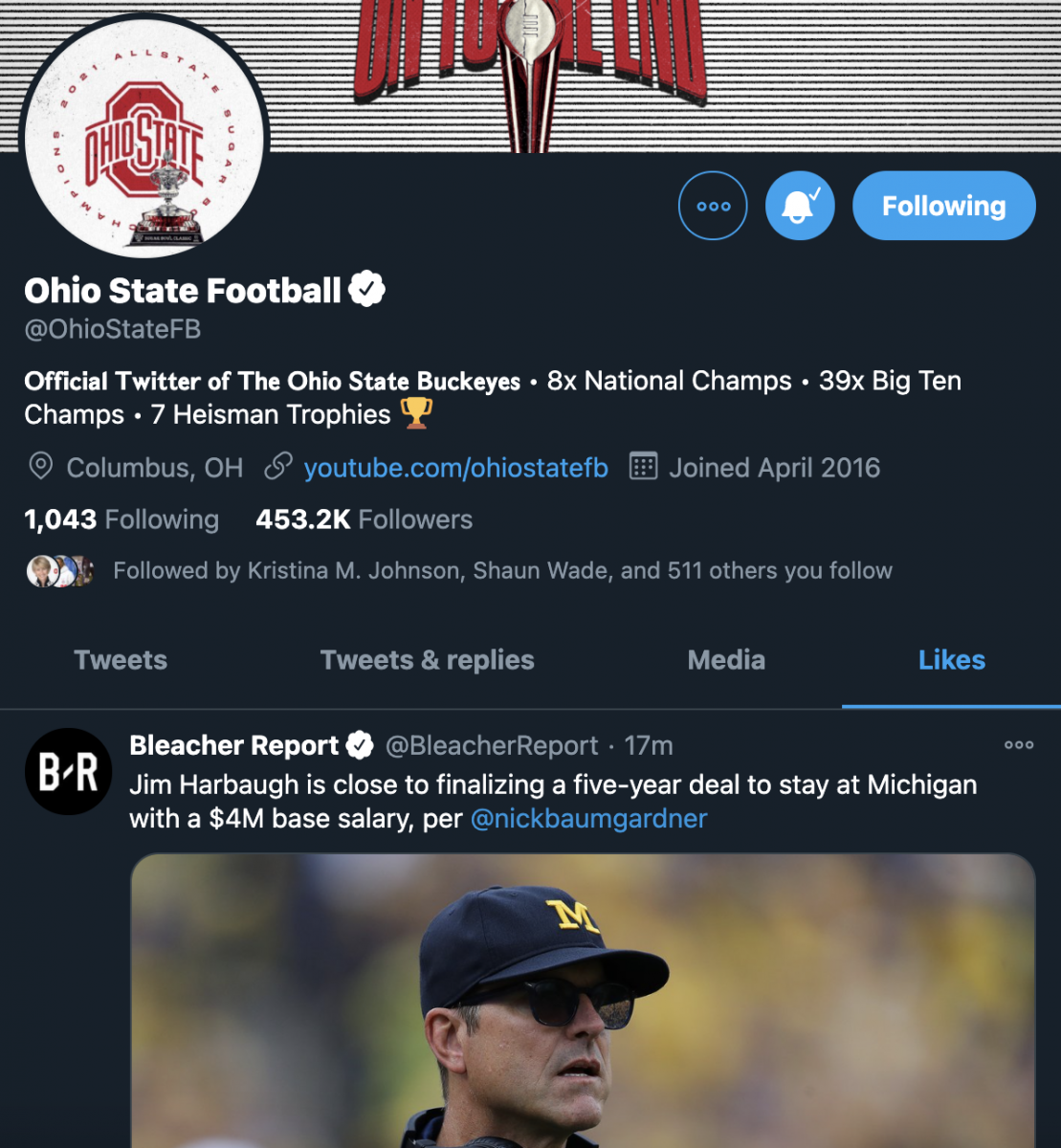 Making the troll even better, Ohio State didn't hide or undo the "like" once the public caught wind of it – they seem to claim it rather proudly.
https://t.co/Sj5qia6bT8 pic.twitter.com/ryLKhJmYdx

— Ohio State Football (@OhioStateFB) January 8, 2021
Before this moment, Harbaugh was 0-5 against Ohio State. It's safe to say this makes him 0-6.