Remember 2017?
That was when media outlet after media outlet confused Buckeye LB Raekwon McMillan with Buckeye DB Marshon Lattimore because McMillan wore No.2 during the 2014 CFP and a single copy editor identified him wrong.
Lattimore didn't play in the 2014. We had some fun with it (it kept happening!) and thought it was all over.
Until today's game with Indiana, when Fox posted this graphic: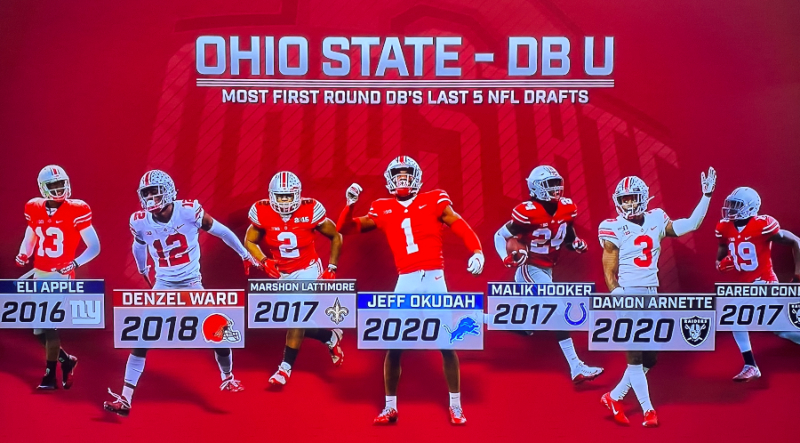 Welp. Time to reset the sign. Shout out to Alex for throwing the flag.
Follow Eleven  WarriorsFacebook, Twitter, Instagram and YouTube