Former Ohio State defensive tackle Michael Hill was arrested in West Virginia on Friday on a charge of possession with intent to deliver meth, according to court records.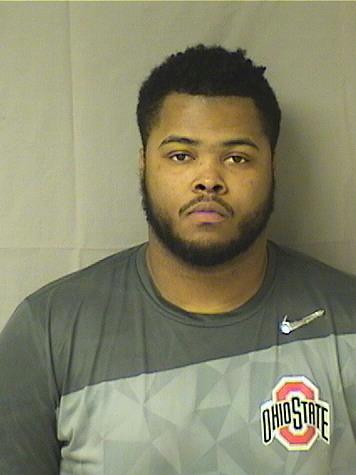 Per the West Virginia Regional Jail & Correctional Facility Authority, Hill was booked at the North Central Regional Jail and Correctional Facility in Greenwood, West Virginia on Friday night after being arrested in Wood County. His bail was set at $300,000.
Hill played for Ohio State from 2013-17, graduating from Ohio State in 2017.
He started all 13 of Ohio State's games in 2016, but was suspended for the first six games of his senior season after failing a drug test prior to Ohio State's College Football Playoff game against Clemson.
Hill had a tryout with the Detroit Lions after going undrafted in the 2018 NFL draft, but has not played in the NFL.
Hill recently launched a clothing line, How She Gone Eat, with fellow former Ohio State defensive linemen Tracy Sprinkle, Jalyn Holmes and Tyquan Lewis.