Something seemed off right away.
Oregon State (!) racked up several humiliating big-yardage plays at Ohio State's expense. The Silver Bullets we know and love don't give up plays like that in a single month, let alone in a single game to a single Power 5 cupcake.
The Beavers produced both a 100-yard rusher (169, actually) and a 100-yard receiver en route to 31 points. They were the first of several opponents to have players you've never heard of go triple-digits in both departments.
Fortunately, the home team scored 77 that Saturday, and well, that's a lot of damn points. So shiny! But something was clearly off. The excuses were valid - it was the first game. Interim coach. Gray clouds from an August to forget. Plenty of time to fix it.
Urban Meyer returned from suspension two weeks later. The Buckeyes played five September games and before October even began the all-time shame records for Longest Rushing Play Allowed and Longest Passing Play Allowed (don't click on those) were both shattered. UNSEXY REMINDER: Ohio State has been playing football for well over a century.
Football fields have been 100 yards the entire time. Both of those records fell over the course of just two weeks. A 5-0 start was overshadowed by an odious defense that made as many big plays as it gave up. Some of the mediocre editions that infrequently preceded it were more consistent.
As you know, the issues were stubborn, systemic and would have been catastrophic were it not for the record-shattering passing attack led by the conference MVP. That defense - stocked with talent that is the envy of literally 120 FBS teams - ultimately kept the Buckeyes out of the College Football Playoff.
So let's fantasize about what the 2018 Rose Bowl Champions might have been - but not with a legendary, lights-out defense. Just an average one instead of the bad-kind-of-record-breaking unit we saw all season long.
Ninety-nine defenses gave up fewer 1st downs than OHIO STATE's did in 2018. THIRTY-SIX OF THEM WERE GIFTED THROUGH PENALTIES.
Ninety-nine defenses gave up fewer 1st downs than the Buckeyes did last season. Pare down that number down by just three per game - and all of a sudden it's skyrocketing toward the median. It's now tied with Alabama (really!) That's all it would have taken.
Bloat is the easiest weight to shed, so look no further than the 36 (t h i r t y - s i x) 1st downs the Buckeye defense allowed on penalties alone last season. Lose a third of those and you're no longer radioactive; you're just regular-bad. Every single FBS defense committed fewer penalties and allowed fewer penalty yards than Ohio State's did.
One hundred and twelve defenses were stingier in the red zone than the Silver Bullets last season. Yuck! But imagine how sexy it might have been if they'd been ranked, like, in the fifties for red zone conversion instead of the triple digits. That would have meant turning a few touchdowns into field goals and a few field goals into punts. That's it.
Still not the 2000 Baltimore Ravens, but no longer a crystal vase filled with shit either. We're not talking about replacing your giant gut with six-pack abs here. It's more of a dad body. A dad who jogs. To the liquor store. That dad is winning. It doesn't take a lot.
It's silly to dream of a supermodel defense in place of the 2018 Silver Bullets. I prefer realistic, humble fantasies, like the girl defense next door, if you will. If you also find wholesome and attainable to be sexy, look no further than Athens, Akron, Pittsburgh or Oxford - all towns containing collegiate defenses that all allowed significantly fewer yards than the one in Columbus.
Say you're more into nerdy types (read: S&P+ ratings) in which case Ohio State looked up at the likes of Missouri, San Diego State, Northern Illinois, Marshall and Michigan's arch-rival Appalachian State in 2018. Any of those defenses would have been a nice, bookish upgrade without being a supermodel fantasy.
And that's all Ohio State would have needed. Just be semi nerd-hot and you're in the playoff.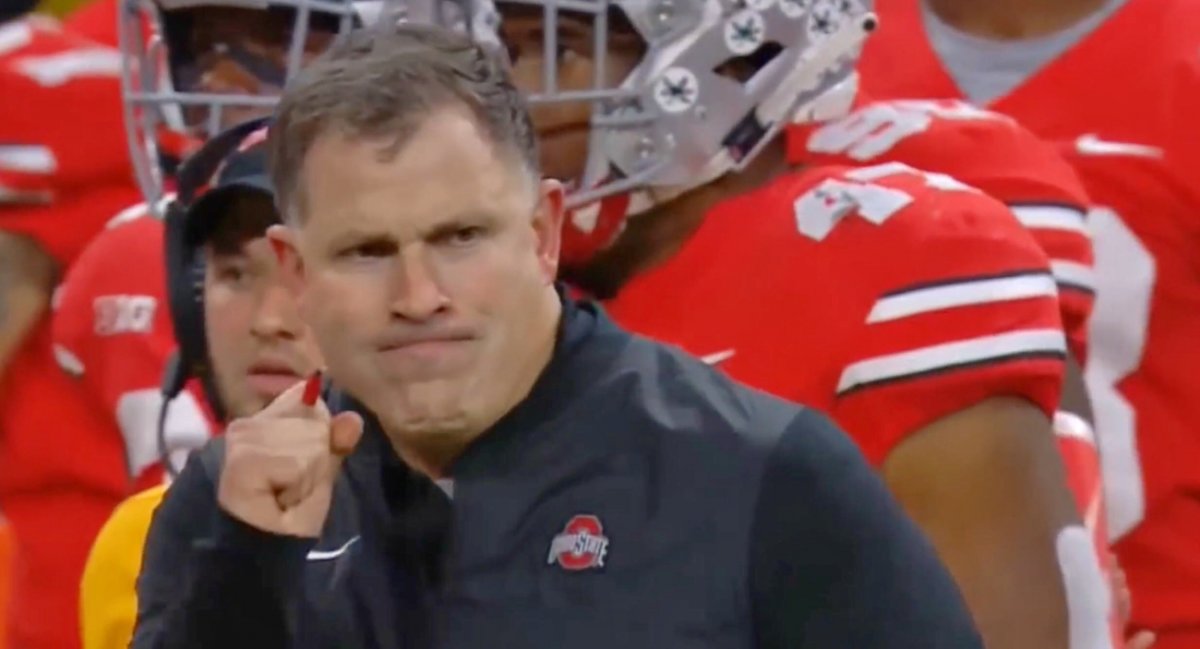 Did you know Rutgers allowed fewer yards per game than Ohio State did in 2018? Yes, that Rutgers. Not a metaphorical, metaphysical or abstract Rutgers. Literally Rutgers.
Dwayne Haskins and Zone Six were dog-walking the opposition on a weekly basis, and the Buckeyes still completed a season that would produced a parade and a documentary for every single other Big Ten program. That's how bad this defense was. We haven't even said Purdue yet; settle down, there are only a few paragraphs left.
The 2018 Big Ten and Rose Bowl champions were routinely sliced up for highlight reel plays by good, average and bad offenses all season long. Even in the Buckeyes' final three games - glorious, victorious, jewelry games - the defense allowed 86 points to the 25th, 94th and 34th-ranked offenses, respectively. They never fixed it. It was janky from start to finish.
An average, wholesome defense smooths out the systemic cracks that formed against the Beavers, eventually produced catastrophic failures in West Lafayette and College Park and made loud, bad noises every other Saturday. An average defense siphons away the odor from a season that was paradoxically unenjoyable right up until the afternoon the Revenge Tour™ finally came to town. 
An average defense changes the conversation that ended up sending Oklahoma to the playoff and seeding non-conference champ Georgia higher. Everything Ohio State got in 2018 was because of its offense and everything it did not get was because of its defense.
This also happened in 1995, when the Buckeyes had the best player in the country at several positions when they had the ball, but paired them with a shaky (but super-talented!) defense whose Purdue moment was making Tim Biakabutuka immortal. This is where some fun parallels enter the frame.
John Cooper immediately let defensive coordinator Bill Young go elsewhere, elevated Fred Pagac, hired a couple of guys named Jim Heacock and Jon Tenuta and one season later the Silver Bullets were holding teams under 10 points a game. We already know Ryan Day's first defensive staff and philosophy are not going to resemble Meyer's last.
The defense next door would have been good enough last season. If the offense is able to continue what it's been doing, it might even be good enough in 2019.
But with a coaching reset button and plenty of talent both returning and arriving, it's not a fantasy to expect a defense this fall that is significantly better than a wholesome fantasy that could have gotten the Buckeyes into the playoff. The good news is it's nearly impossible for it to get worse.