Welcome to the ninth installment of Friday Night Fights, 2018.
This series is your opportunity to prove how clairvoyant you are regarding Ohio State's upcoming football fortunes. It also gauges how good or bad your #takes are, should you choose to defend them in the comments.
Ohio State is on a bye, which means it cannot hurt you this weekend. So let's hit the Bye Week Soundtrack, courtesy of Italian teen singing sensation Annalisa Scarrone:
Did we say teen? Just kidding, Annalisa is in her mid-30s. Italians age extraordinarily well thanks to a generations-old recipe of old money, carbohydrates and chain-smoking.
Let's check the results from last week's Fights and the best #takes from the week: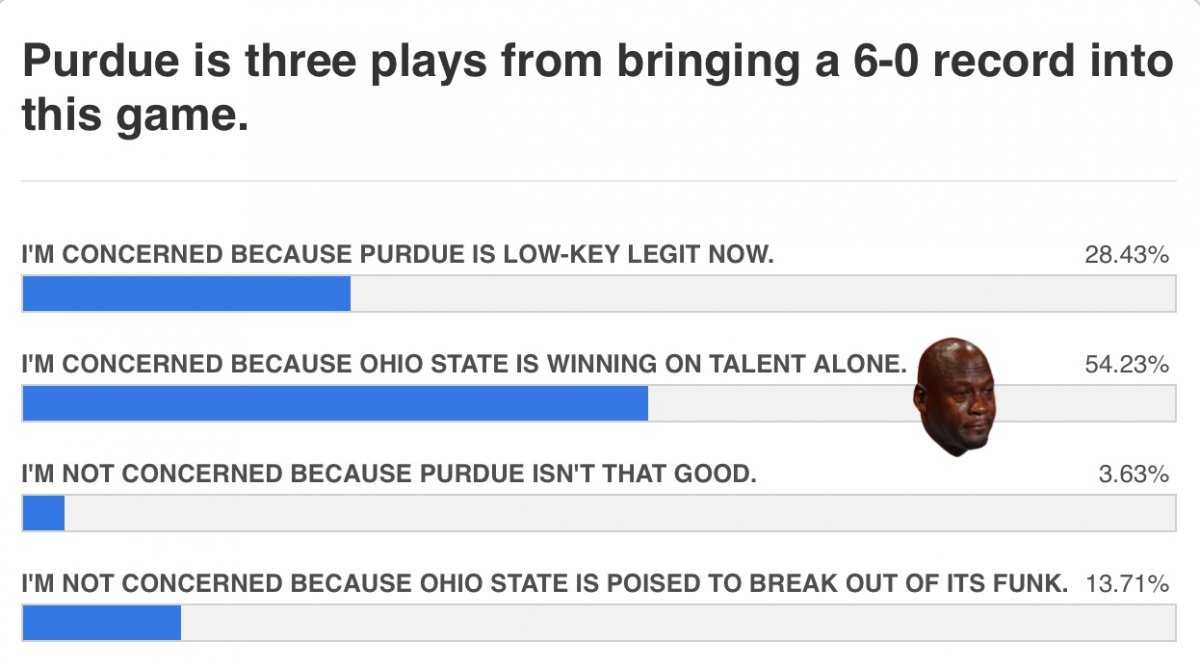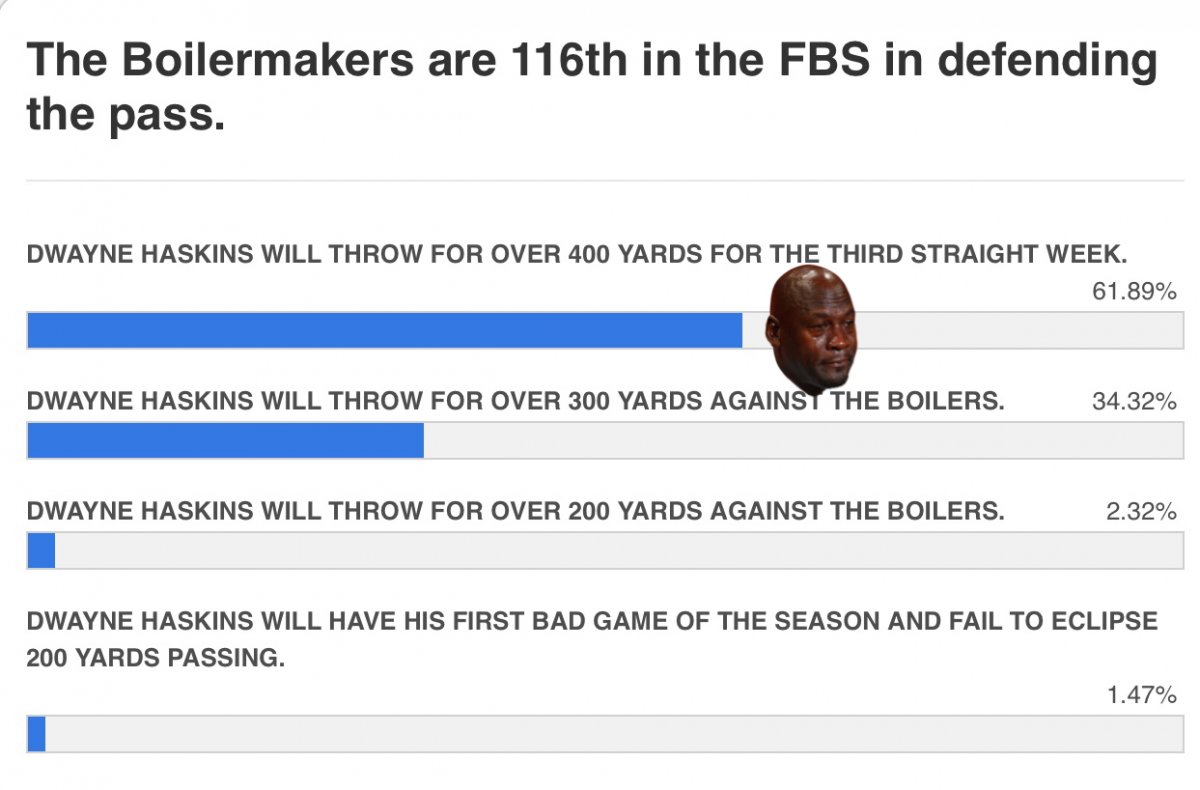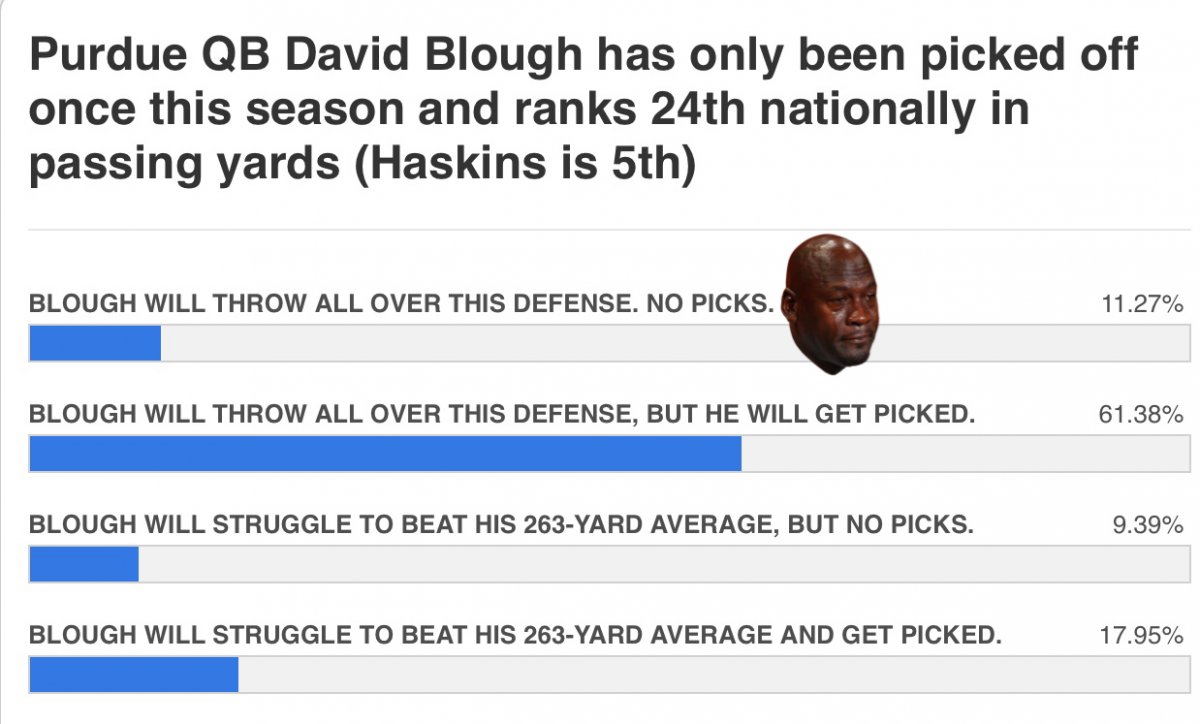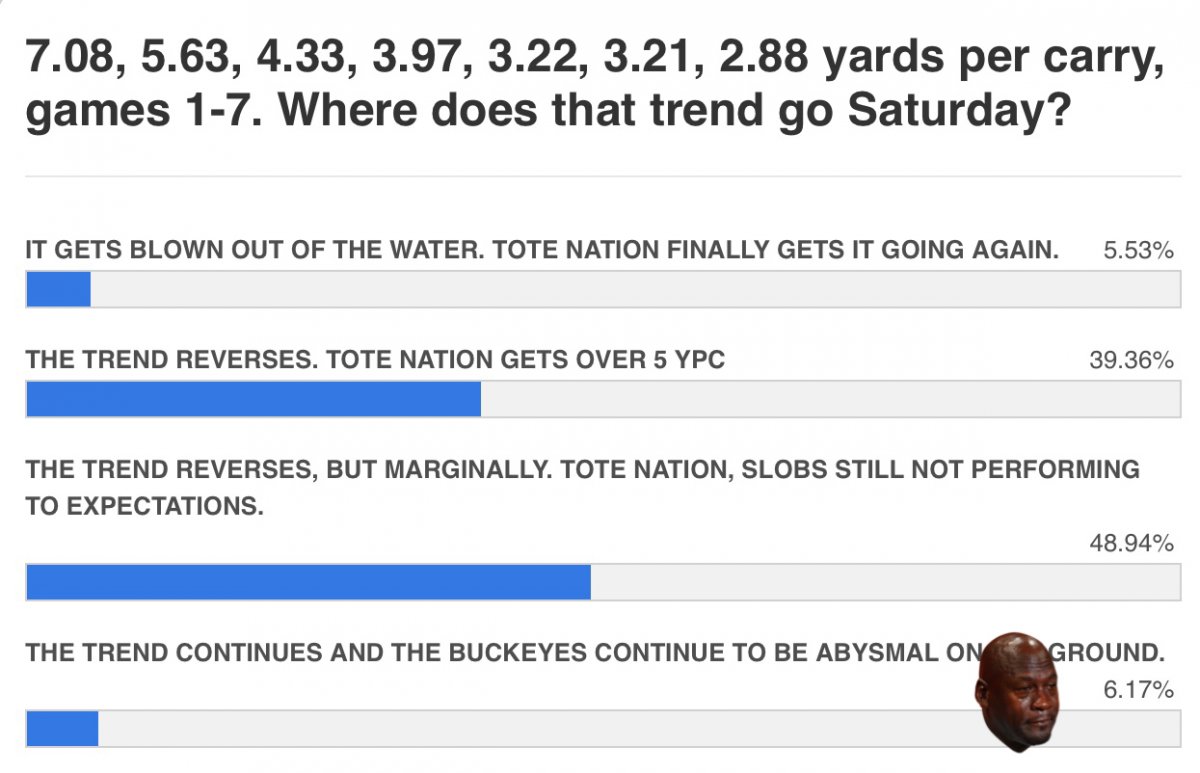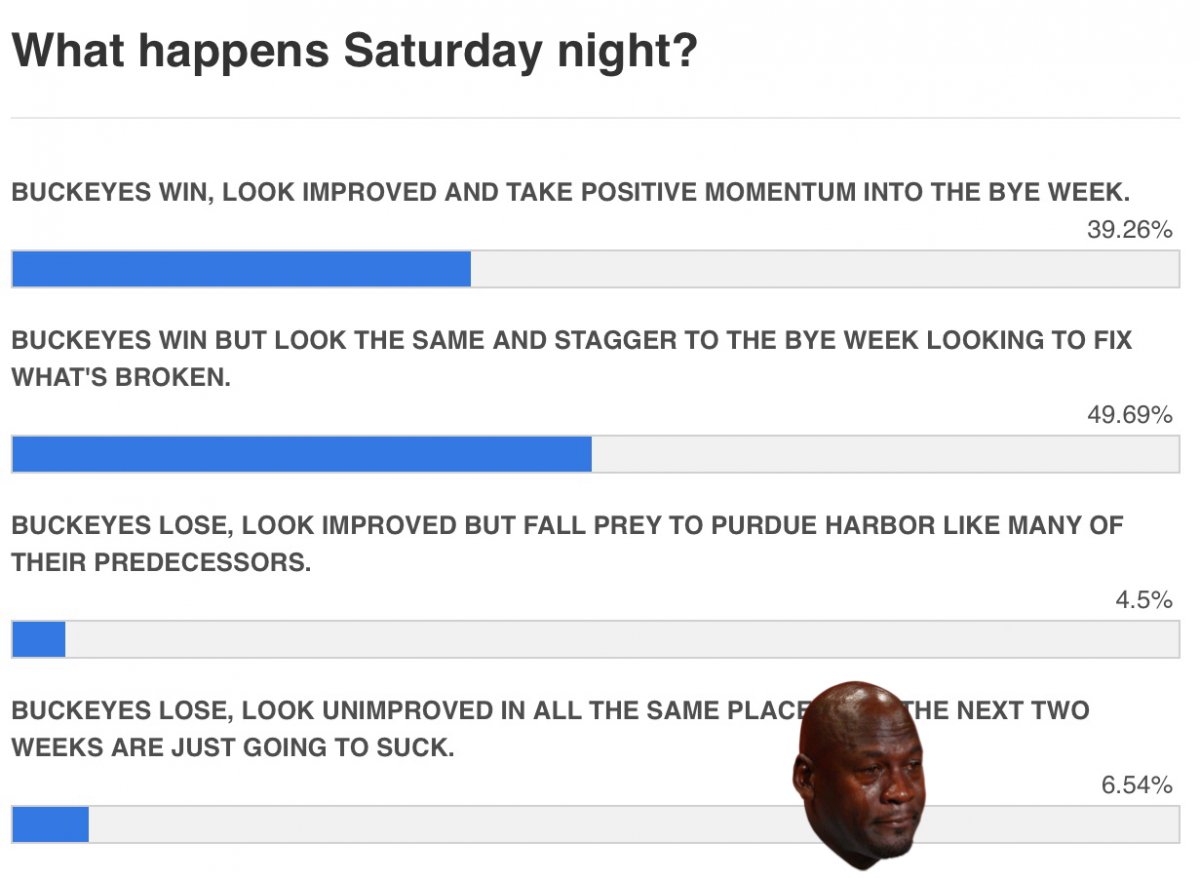 Let's check some of the choice #takes:

Onto this week's Fights: