News of star defensive end Nick Bosa turning his focus to the NFL instead of an attempted return to Ohio State late this season did not shock Jordan Fuller, a fellow team captain. Quarterback Dwayne Haskins wasn't surprised. Nor was K.J. Hill.
That's what happens when a player the caliber of Bosa, who is months away from potentially making more than $30 million as a top-three overall NFL draft pick, suffers a long-term injury. Greg Schiano said everyone has to make tough decisions that are the best for them.
What was best for Bosa certainly wasn't best for the Buckeyes, but his Ohio State teammates offered supported Tuesday evening.
"Oh man, that's my brother. He's still our captain," Fuller said. "He just made the best decision for him. I'm proud of him for making it. It's definitely not easy. He's definitely got to be selfish right in this moment. That's still our brother. That's still our captain."
Bosa, widely regarded as one of the best players in college football, ends his Ohio State career with 77 tackles, 26 tackles for loss, 17 sacks, two forced fumbles and a fumble recovery.
He was a freshman All-American in his first year in college, then was named Big Ten defensive lineman of the year last season. Bosa came into the season as a surefire All-American and lived up to every expectation. After three games, he had more tackles, tackles for loss and sacks than every other defensive end on the team combined.
After a successful two-plus years, Bosa had to make whatever decision was best for him, Fuller said.
"When you talk about generational wealth, being a top draft pick, anything that you can do to keep that solidified, I think you've got to take care of," Fuller said. "I think he made the best decision for him. I don't know exactly what his doctor said and all that, but obviously he took all that into account and made a great decision."
Fuller said he sent Bosa a text to congratulate him and wish him luck earlier in the day when he heard about the decision. The team didn't have a meeting to announce the decision and the coaches did not address it, Fuller said. Instead, news reached the team via word of mouth.
Throughout the process, Fuller said he told Bosa to simply worry about what's optimal for him and his future as a person and football player.
"I know that decision definitely wasn't easy," Fuller said. "I tried to get in his ear just to make the best decision for him. If he was coming back, he came back. If he didn't, he didn't. At the end of the day, he had to make the best decision for him."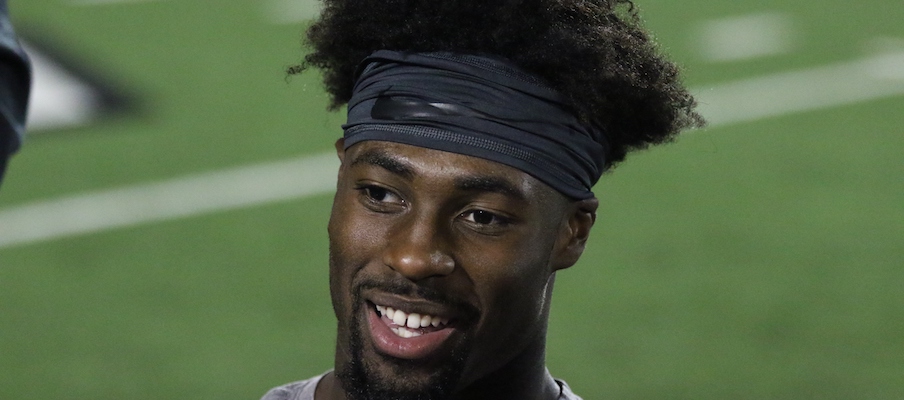 Hill has not yet talked to Bosa, but he wished his teammate the best moving forward.
"I feel like he made the best decision for him and his family," Hill said. "We support him all the way. We love him like a brother, and good luck to him."
Since the Buckeyes have been without Bosa in the lineup for over a month, they've figured out how to go on without his presence in the backfield of offenses. Knowing Bosa's future and the importance of maintaining health in order to be well-positioned entering the NFL, Ohio State has done its best to ensure it would be able to overcome not having him back, Haskins said.
"We're prepared for Nick not coming back," Haskins said. "But I'm excited for him in his decision, and I wish him the best of luck."
Ohio State dealt with a similar scenario – albeit with key differences – less than a year ago. Denzel Ward sat out the Cotton Bowl to preserve his health. He was eventually taken fourth overall in the NFL draft by the Cleveland Browns and has excelled early in his career.
Urban Meyer, speaking Tuesday on the Big Ten coaches teleconference, said he wasn't sure that players shutting their careers down early to preserve themselves for the NFL was a trend, but Greg Schiano believes more will do so in the future.
"Everyone has to make decisions that are the best decision for them. I don't think that it's anything new," Schiano said. "We've seen it happen the last few years, and it won't be the last time you see it happen."
Schiano called Bosa one of the best players he has ever coached and said Bosa will "heal up and becomes a "great player at the next level."
Knowing they will be without Bosa for the rest of the season, the Buckeyes can move on and focus on the rest of the campaign. That begins with a matchup against the Purdue Boilermakers under the lights in West Lafayette, Indiana, on Saturday.
"I know he made the best decision for him," Hill said. "He did that, so we congratulate him, good luck in the draft. Now we're just heading on to Purdue."