In less than 17 hours, Ohio State football is back in the Shoe. Here are 10 reasons why you should hate the Buckeye's first opponent, Oregon State.
10. William Oefelein
Coming from the state that has produced some of the greatest astronauts the world has ever seen, every Ohioan should take offense with William Oefelein.
Oefelein is a 1988 Oregon State alumnus that joined NASA in 1998. He piloted the space shuttle on a mission to the International Space Station in Dec. 2006, but was in the national spotlight was different reasons just two months later.
In Feb. 2007, Oefelein was released from his duties at NASA following one of the most bizarre love-triangles ever seen. The affair led to the arrest of his fellow astronaut Lisa Nowak and forced NASA to create its first-ever code of conduct for astronauts.
Ohioans, used to the respectable likes of John Glenn and Neil Armstrong, deserve to have some disdain for both Oefelein and his Alma Mater.
9. Ted Bundy
As it turns out, Ohio State is not the only university to be connected with a notorious serial killer.
Ted Bundy, who admitted to the murder of thirty women and is suspected to be linked to around a hundred in all, is said to have murdered a student on the campus of Oregon State. The victim, Roberta Parks, left for late-night coffee with friends and never returned.
The place of the murder is rumored to be Sackett Hall, and her body was never found.
8. The Orange Uniforms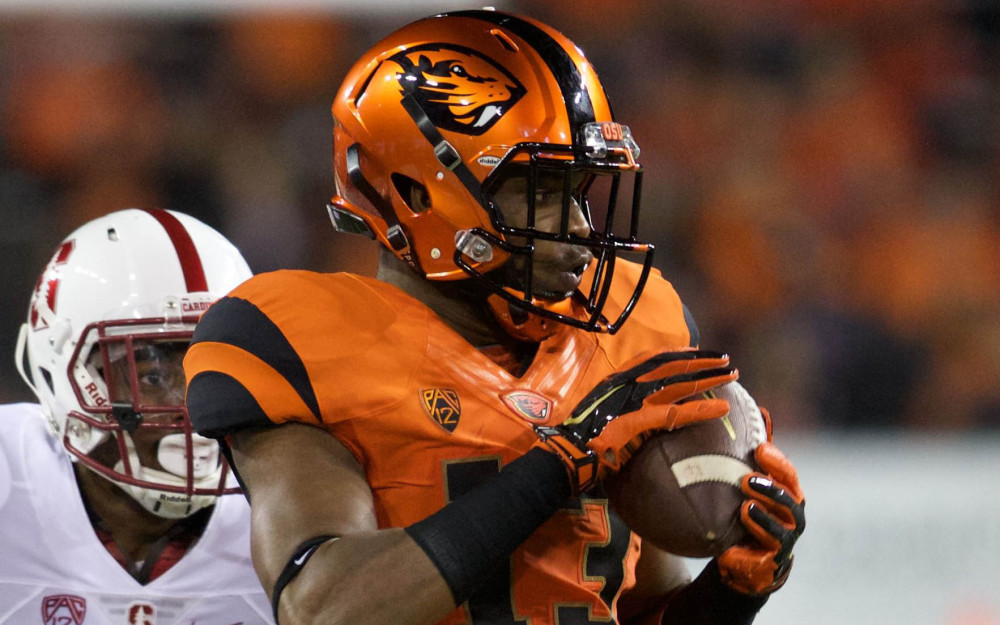 Can we stop making fluorescent uniforms? Especially for mediocre teams? While not as extravagant as Oregon's bright green set, Oregon State's uniforms can still blind you (which may be a good thing, considering their 1-11 record last season). 
The bright orange tops. The bright orange helmets. Oregon State players look like a set of spilled highlighters on the field. The saddest part about these uniforms is that they have greatly improved from what they used to be; formerly sporting an orange that rivaled Tennessee for the worst in college football. 
Almost all recent efforts to create the brightest and boldest uniforms possible (see also: Baylor) have failed miserably. These are no exception.
7. They had one of the oddest coaching situations in recent memory last season
In one of the weirdest events of last season, Oregon State head coach Gary Andersen resigned midseason. The resignation was not overly out-of-the-ordinary for a team with only one win on the year, but that was not the full story.
Andersen often told reporters that his staff was simply not doing their jobs and were not working hard enough. This is the same staff that Andersen himself had hired.
Additionally, Andersen resigned without taking any of his buyout money, leaving $11 million on the table. This move has made Andersen a martyr, sacrificing some money to allow Oregon State to rebuild and find a new coach to become competitive. While this paints Andersen in a great light, I do have to question the type of man that leaves $11 million to a public university.
Andersen, now working as an assistant for Utah and fellow PAC-12, may be regretting his decision sooner rather than later. 
6. They are not the best team in their state
While this may not be the most uncommon thing, it is certainly not the norm for Ohio State. Ohio State is one of the only teams in the nation this year to play 10+ Power 5 teams, but Oregon State is one of the only three (hello Michigan, Purdue) that Ohio State will play that is not the outright best football team in their respective state.
Simply put, if a team can not compete against their rival down the road, they should not be able to compete with the Buckeyes.  
5. Their Mascot
In general, beavers are cool little animals with big teeth that tear down trees.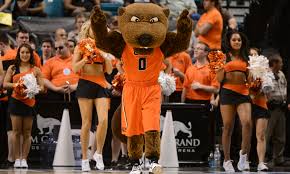 The problem is that Oregon State's mascot, Benny Beaver, looks like a huggable creature with cross-eyes. It's stuck somewhere in-between the "family friendly mascot" (example: Brutus) and "intimidating mascot" (example: Sun Devil) when it would be much better picking one or the other. 
Beavers are mammals that spend their whole life swimming in the water. This makes a nice parallel to Oregon State's football team: constantly trying to survive because they are in a spot (conference) they do not deserve to be in. 
4. Derek Anderson
Former Oregon State quarterback Derek Anderson has sustained a respectable career in the NFL, but I can never forget about his time in Cleveland.
After the 2007 season, Pro-Bowler Derek Anderson looked like the future in Cleveland. Throwing for almost 4,000 yards with 29 touchdowns and leading the Browns to 10 wins(!!!!), it looked as if LeBron James and Derek Anderson would keep Cleveland sports competitive for the next decade. LeBron held up his end of the bargain (except for his extended vacation in Miami); Derek... not so much.
Fast-forward to the next season and Anderson was benched by early November in favor of Brady Quinn. Cleveland has not had a 10-win season since. 
Overall, Derek Anderson averaged a poor 180 yards/game and a record of 16-18 as a starter with the Browns.
3. Luke Heimlich
While the majority of this list has been light-hearted, this spot is anything but.
Luke Heimlich is a former pitcher at Oregon State, NCAA Champion, and a convicted sex offender. On two separate occasions from 2009 to 2011, Heimlich was accused of molesting his niece, who was reportedly just six years old at the time of the first incident.
Luke Heimlich, who plead guilty to one charge of felony child molestation, was a teenager at the time of the incidents and received no jail time for his actions.
There is no reason Heimlich should have ever been allowed to baseball at a university. A convicted child molester should not be on a collegiate team, much less the National Championship-winning squad.
2. OSU Controversy
While Ohio State recently finished up a lawsuit with Oklahoma State over the trademarked use of "OSU", Oregon State University still insists on using it for their acronym. Ohio State and Oklahoma State almost went to court to determine who can use "OSU" while Oregon State is still freely using it as they please.
Having Oregon State use "OSU" is annoying for a number of reasons. I am sick and tired of having to read about Corvallis, Oregon, and their Beaver Fever every time I search for "OSU". People should never have to ask for clarification about what institution is meant when "OSU" is said, and when clarification is requested, the answer should never include Oregon State.
Regardless, I think I have found something that both Ohio State and Oklahoma State fans can agree on: Oregon State is the fake OSU.
1. Oregonians Did Not Even Pump Their Own Gas Until 2018
As of Jan. 1, 2018, some drivers can now pump their own gas in Oregon.
This always amazes me.
For one, imagine having to wait for a professional gas pumper to come and fill up your tank. Professional. Gas. Pumper.
Second, the new law only affects those living in counties of under 40,000 residents. This means that the vast majority of Oregon residents are still required by law to wait for a gas station attendant to take their fuel order. 
Sometimes, the jokes write themselves. 
And for that, you can hate Oregon State.