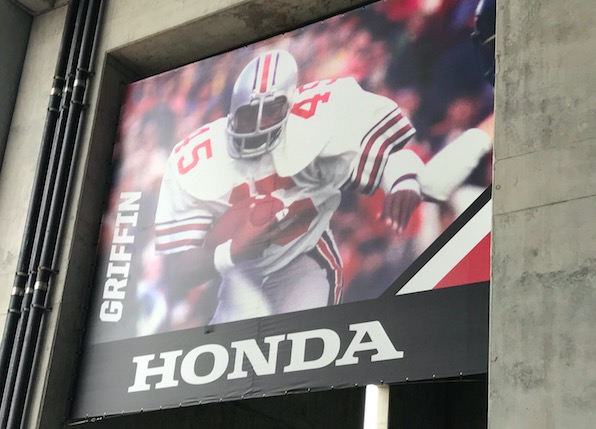 Former Ohio State consensus All-American linebacker and current FOX Sports college football analyst Chris Spielman filed a class action lawsuit Friday against the university to block the usage of player images for promotional purposes. 
The suit alleges unfair usage images for financial gain. It also names Nike, Honda, and the IMG Sports Radio Network.
"I personally do not have a financial interest in the outcome of the banner program as my share in any recovery will be donated directly to the athletic department of The Ohio State University," Spielman said in a statement.
"My concern is about the exploitation of all former players across this nation who do not have the platform to stand up for themselves while universities and corporations benefit financially by selling their name and likenesses without their individual consent.
"My hope is that this litigation will level the playing field for those affected players, and that they too can benefit from the dollars flowing into collegiate athletics."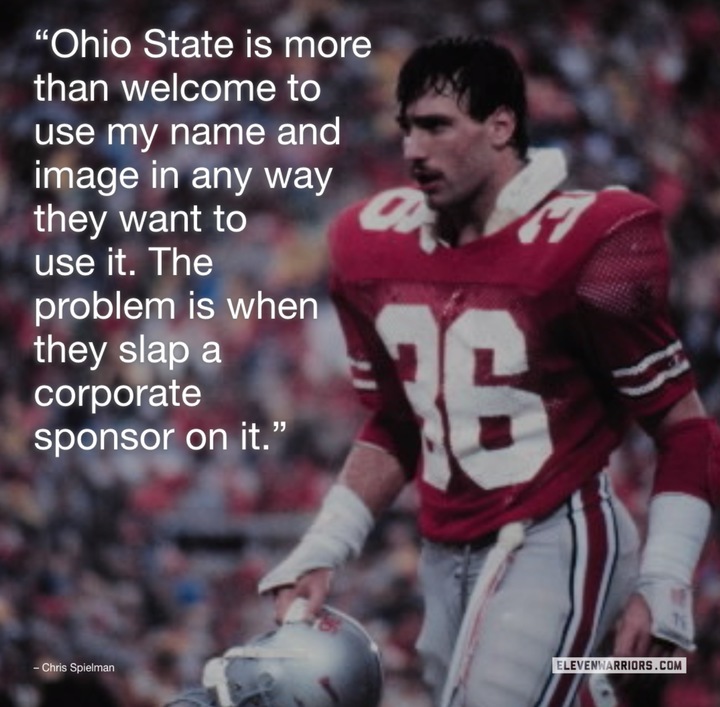 During an appearance on 610 WTVN in Columbus, Spielman clarified his position: "Ohio State is more than welcome to use my name and image in any way they want to use it. The problem is when they slap a corporate sponsor on it.
"What I'm actually doing is what I learned at Ohio State. To stand up for the right thing and those who may not be able to do so."
Archie Griffin, who is not named in the suit, says he is in "full support" of former athletes receiving compensation from corporations and universities. 
"Although I am not the named Plaintiff in the class action litigation, I am in full support of the right of former athletes to receive compensation from corporations and universities who benefit from the unauthorized use of players names and likenesses.
"There is no greater supporter of collegiate athletics than me, and I will be forever grateful for the opportunities provided to me as a former student athlete. However, the recent landscape of collegiate athletics has changed, and these institutions and corporations have a duty to treat all former athletes fairly.
"As long as the players and universities partner together, this will be a 'win-win' situation for all."
Ohio State athletic director Gene Smith issued a statement late Friday afternoon:
"We immensely value our relationships with all of our former student athletes. Ohio State is aware of the lawsuit that Chris Spielman has filed, and we are in the process of reviewing it."
The lawsuit, in full:
Follow Eleven  WarriorsFacebook, Twitter, Instagram and YouTube