Ohio State is pulling out all the stops before it takes on archrival Michigan on Saturday in the 113th edition of The Game.
NBA superstar LeBron James is set to attend with the rest of the Cleveland Cavaliers, and a "select" number of Buckeyes are slated to wear cleats that look like the Soldier 10. On top of that, Ohio State is set to wear alternate uniforms against the Wolverines.
The jerseys will be scarlet with black numbers on the shoulders (seen in the header photo above) and gray pants to go with the cannonball helmet worn against Nebraska. Black undershirts and socks will also be part of the ensemble.
Sources told Eleven Warriors the players won't know about the uniform switch until they arrive at Ohio Stadium roughly two hours before kickoff.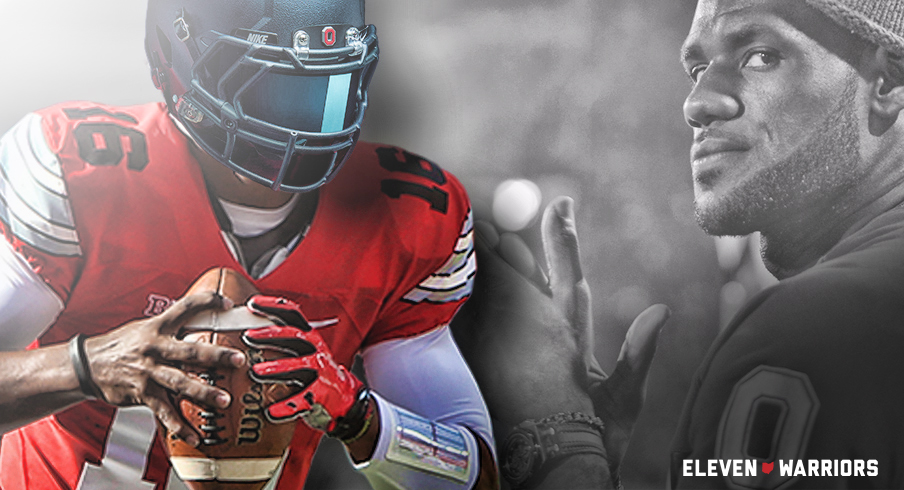 Thad Matta's Buckeye men's basketball program has been sponsored by James since its run to the 2007 NCAA Championship Game.
You might not know this but Urban Meyer has a degree in psychology from the University of Cincinnati. It looks like he channeled another avenue of motivation to get the Buckeyes even more ready to battle Michigan.
Kickoff between Ohio State and the Wolverines is set for noon.