What comes next we can only imagine.
PART I: NEXT
Everything can always be broken down to numbers. Six foot three. Two hundred and forty-four pounds. Forty yards. Four point four seconds. Twelve hundred twenty-two rushing yards. Twenty-one touchdowns. In about two quarters per game, since backups typically get all of the second half carries.
These numbers have no right to coexist. It is unnatural.
Eighteen years and six months, exactly. That's all he gets. Without a single cancer cell, gunshot wound, knife wound, auto collision, game injury, freak injury or any injury involved. One day Drushaun Humphrey is the best of us, Toledo's finest, Ohio State's literal and figurative No. 1 recruit for the class of 2002 and the next day he is spoken about in the past tense.
Big Dru never gets hurt. He never slows down, limps off the field or gets up gingerly. The first time he ever stops is his last time. It is unnatural.
He will be the bridge between two eras; the one that reintroduced a flood of blue-chip talent to Columbus with the one that brings back all of the championships and Gold Pants. Dru will be the face of The Return; a player first recruited by John Cooper and ultimately secured by Jim Tressel.
Dru will be the face of The Return; a player first recruited by John Cooper and ultimately secured by Jim Tressel.
Dru enters Ohio State alongside another star freshman, Maurice Clarett. They knew of each other in high school but don't meet until they collide in Columbus. They are given several shared and tacky silkscreened T-shirt-caliber nicknames, like Thunder and Thunder, DruMo, or The Power Company. In Jim Tressel's I-Formation they are absolutely terrifying. Two freshman backs with great size, both capable of stepping around, over and through defenders before running away from everyone.
They challenge, motivate and balance each other. Humphrey and Clarett share the damaging spotlight with each other, softening the collective glare. They face linebackers, journalists and temptation together. They never walk alone. Neither strays from their collegiate mission.
This backfield tandem is the envy of the college football world. Over a decade later when J.T. Barrett, Cardale Jones and Braxton Miller all simultaneously occupy Ohio State's Quarterbacks Room at the Woody Hayes Athletic Center, this era with Dru and Mo is the baseline comparator for riches embarrassment.
That 14-0 season of 2002 isn't nearly as tenuous with this backfield. The superior 2003 sequel does not slip once, let alone twice. In reality, Dru and Mo were running back recruit repellant at Ohio State even as they only combined for part of one season of college football. Recruits make these decisions years in advance. Nobody wanted to sit behind either of them, let alone both of them. Ohio State didn't secure another blue-chip running back recruit until Beanie Wells four years later.
But in the fantasy they assume control of the Buckeyes' running game for three glorious, record-breaking years, at minimum. Thousand-yard seasons. Dozens of touchdowns. Multiple championships. All of the Gold Pants. Everything can always be broken down into numbers. All of this happens if Big Dru doesn't stop for the first time.
What comes next we can only imagine.
PART II: GLORY DAYS
The Glass City is a middle of the road town. It's got middle of the road people who live in the middle of the road to anywhere, yet its citizens often feel they've got no road out. Toledo isn't like Detroit, Cleveland, Chicago, Columbus or anywhere else. It's uniquely Toledo.
As middle of the road towns go it has little to envy. This was not always the case.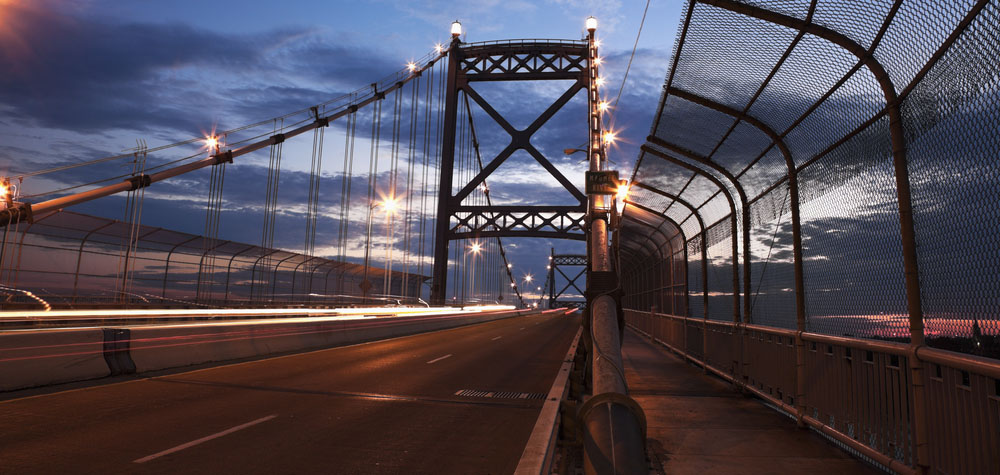 When Toledo Rogers High opened in 1966 it was the envy of every school in Northwest Ohio. Rogers boasted best-in-class athletic facilities, the area's only in-school planetarium and – thanks to the swell of Baby Boomers moving into the growing South Toledo neighborhood – a major boost in attendance. By the early 1970s its enrollment was nearly 2,400 students.
Three separate times over the following decade its facilities required expansion to meet growing needs. It was a good time to be a Toledoan and an even better time to be a Toledo Rogers Ram.
Things changed over the next 20 years. By the late 1980s and early 1990s Toledo was floundering. A steady population decline – almost 15% over those two decades – meant a significant decrease in tax revenues. Two of the city's historic high schools, Macomber-Whitney and DeVilbiss, were shut down by budget cuts in 1991.
Families and students were shifted around the city and a large number of them landed in adjacent TPS districts: Rogers and Toledo Start High School, though each of those neighborhoods were among the hardest hit by city's population deficit. Crime was flourishing, morale on life support and a once proud city that peaked during the 1970s couldn't avoid being lumped into the depressing narrative that had struck its Rust Belt neighbors.
Toledo, as all sturdy, middle-of-the-road midwestern towns are, has always adored its sports. The city's athletic tradition suffered alongside its residents during this period. Ohio's fourth-largest city has never been mistaken for a major league town, but its minor league hockey and baseball teams along with a rich prep athletic history had never been average.
The Toledo Goaldiggers dominated the ice at the rickety old Sports Arena during their 12 years of existence but their eastside venue failed to draw the crowds necessary to sustain operations and they left town in 1986. The Goaldiggers were replaced five years later by the Toledo Storm, who took over a rundown arena and picked up right where the Goaldiggers left off, bringing home two ECHL titles in their first three seasons.
Ohio State, Michigan and Notre Dame fans are accustomed to winning, and Toledo has plenty of each contingent even though most residents attended UT or Bowling Green. They're people who define themselves by their football teams. It's a town that prides itself on being average but will aggressively defend itself if an outsider suggests that's the case.
Toledoans celebrate their own who depart for bigger stages and relish in reliving their glory days if (and more likely, when) they return to the place they called home – even if they do so with their tails between their legs. That's especially true if they came from the city league, the schools that make up the real Toledo, the rugged hallways that hold the genuine story of what it means to be from the Glass City.
Three of the greatest players in Ohio State basketball history – Kelvin Ransey, Dennis Hopson and Jim Jackson – came from those hallways. Their stories are still told all over the cobbled and pothole-filled streets of Toledo while their legends have grown with each passing year. Those men took Toledo on their backs and did so not by leaving Toledo as great athletes, but by returning to Toledo and never forgetting it was the lessons the city taught them which propelled them to stardom.
That is how cities in the midst of a collapse continue to maintain a modicum of self-respect and hope despite long odds: The brightest stars who choose to represent it despite every opportunity to settle for becoming a statistic. They see a moment and a city that needs a reason to stand together rather than to continue falling apart and they seize it, not for personal glory – even if good fortune comes their way – but because some gifts can't be squandered.
Big Dru was already one of those brightest stars on his 18th birthday. He had that gift, as well as the broad shoulders required to carry the weight and responsibility that comes with it.
PART III: FREAK; ACCIDENT
Clemmye Bragg met Dru in 8th grade when his cousin landed on Dru's basketball team. They saw each other every day, at school, on the basketball court, at parties, wherever. Clemmye still lives around the corner from Dru's mom today. He is surrounded by reminders of his friend.
"You know Coach Cooper put Dru through individual workouts to see if he was really as athletic as he looked?" Clemmye asks. "The coaching staff, they made him do that and he did it. He did all this stuff for them. He ran the shuttle run. He missed breaking the all-time Ohio State record by two tenths of a second.
Clemmye still fawns over Dru like a proud parent 16 years later.
"He was a high school sophomore! Two tenths of a second! He was 6-foot-3, two-forty, man."
Dru was already over six feet tall when he entered high school. Back then Clemmye was only about 5"7. Their friend Harvey was 6"8. The three of them all decided they were going to try out for football together at Rogers, but the night before tryouts they ended up goofing around until 6:30 a.m. Two-a-days began at eight. They had 90 minutes to rest up.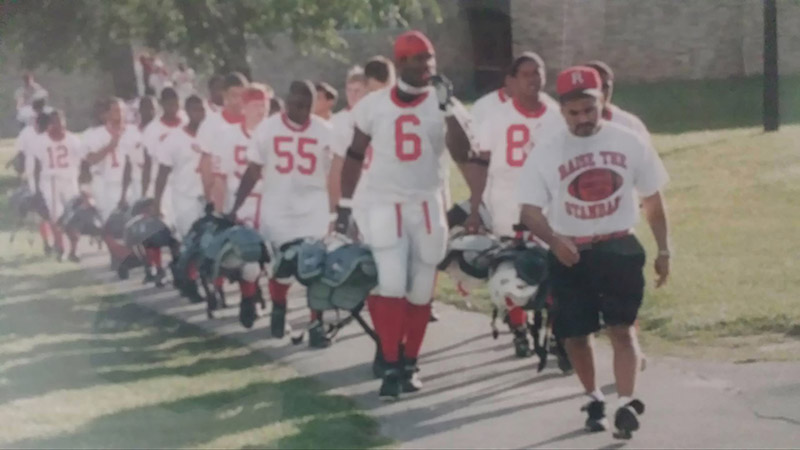 After a quick power nap Dru jumped on his bicycle and hightailed it to the high school for tryouts. As for Clemmye and Harvey, they slept in—until their alarm clock burst into the house from two-a-days. Dru barreled into the room where they were sleeping – on his tiny twin bed – and started jumping on it and them.
"They put me on varsity!" Dru shouted. "Varsity!" He hadn't seen the inside of a high school classroom yet.
His first touch from scrimmage in a live game would be a 78-yard touchdown run. Around the same time his AAU team won a national tournament. Dru's combination of size and speed was as lethal on the basketball court as it was on the football field.
So it was no shock that Rogers also wanted him to play varsity basketball as a freshman, but he refused. All of his friends would be on the freshman team and he wanted to play with them. He enjoyed that season with his friends. The following year Dru accepted a position on the varsity team. He started every game.
"He was a big guy that acted small," Clemmye said. "On the basketball court big guys play big positions. They post up, hang out in the paint. Dru's the big guy crossing guys over. After he would dominate he would sometimes run to the middle of the court and just lay down, like as a joke. But he could play big if he felt like it, football or basketball."
Dru had perfected both a spin move and a hard-charging drive for the court and the field. Two different high school football players suffered broken necks trying to tackle him. He felt awful about both injuries. His personality was 180 degrees from the ferocious style in which he played sports.
"If he saw a weaker kid getting picked on at school, he would intervene and take his side, even if he didn't know the kid," Clemmye said. "If he had $10 and we were hungry, we would all eat off that $10. Kid just had the biggest heart."
Clemmye paused to collect his thoughts. "The biggest heart."
On April 30, 2001 Dru was playing pickup basketball like as he always did. He threw down a dunk and ran back up the court, which was anything but unusual.
"He looked perfectly fine after that," Clemmye said. "Then a friend of mine, Little Pete, takes the ball right past him. I look back at Dru and he's now on the ground. We all thought he was just playing. I mean he always joked around like that. But then he didn't get up.
It took the strength of everyone playing and a few other guys who were watching to move Dru off the court. He vomited. His jaw locked. Then he stopped breathing. Paramedics arrived and used the defibrillator to try and restart Dru's heart eight times. The ninth time, his line jumped. They immediately moved Dru into the ambulance and raced him to the hospital. Cars at the court followed. Word spread quickly through town that Dru's situation was critical and dozens of people began to descend on the ER.
"There had to be a thousand people at the hospital," Clemmye said. "He was the most physically gifted person we've ever known, the most in-shape guy we've ever seen. People at the hospital were talking, like if Dru dies – Dru – what are we going to do? What happens to us? Everyone had seen him carry five guys into the endzone like it was nothing. He never got hurt. And then he just goes down on his own."
An autopsy showed Dru had scarring on his heart, indicative of an infection that ultimately led to the arrhythmia which caused his death. One minute he was hanging on the rim, dominating a basketball game. The next moment he was gone.
"The thing that gives me peace is that he was dead when he hit the court," said Clemmye. "We did everything we could do and so did the paramedics, and when his line jumped we had hope. But he was gone, man. There's no what if we did this or that. He was gone."
"That was the saddest night I've ever seen. That next day at school was just terrible. That was the saddest week I've ever seen. Everyone, man. Students, teachers. Just unbelievable sadness. Dru's passing just swallowed the school."
PART IV: MONSTER
This dude was a fucking monster. My God.
That scouting report comes courtesy of a tenured sports anchor at WTOL in Toledo, the CBS affiliate in Northwest Ohio. He just blurted it out while assisting Eleven Warriors in finding old game footage. Some guys just jump off the tape like that. Dru was that guy.
He was the first exceptional football player from Toledo in 20 years and he knew he had a chance to represent not just his family, or Rogers — but all of Toledo by attending Ohio State. It was his dream school.
Legendary tales are still spun of Chuck Webb, the 5'11" 190lb wrecking ball from now-closed Toledo Macomber. Webb outran everyone in the state in the 100m dash as a senior, everyone who tried to tackle him on the football field in his prep career and the pressures of being a hometown hero when he opted for Tennessee and Johnny Majors in 1988 instead of Ohio State and new head coach John Cooper.
The Buckeyes – and by extension the entire state – desperately needed a pick-me-up after the unpopular decision and timing of Earle Bruce's termination, but the Toledo All-American chose the SEC. It was a depressing loss for Ohio's flagship football team.
The same year that Webb went to Knoxville, a different Rogers Ram – defensive lineman Corey Pargo – signed with Ohio State, extending a period of relatively good luck in Toledo for the Buckeyes' football program. Fourteen different Glass City signees made the 120-mile decision of a lifetime to become Buckeyes between 1970 and 1988.
From 1989 through 2007, as the Buckeyes' recruiting approach expanded nationally, only two players from Toledo realized their Ohio State dreams. Whitmer's B.J. Barre committed in in 2000. Dru would have joined the class of 2002.
"Dru was special from the beginning. He was a huge freshman with a long, galloping stride," said Rick Rios, Rogers' head coach from 1993-2011. "I took him to the Ohio State camp after his sophomore year. He was so nervous on our drive down because he really wanted to be a Buckeye."
The 17-year-old star didn't squander his shot.
"He put on a show," said Rios, now Loudonville High School's head coach. "He checked in at 6-foot-3 , two-hundred and thirty pounds and ran 4.43 in the forty and ripped off a 3.89 pro-shuttle time. I watched from a distance as Coach Cooper walked around camp with his arm around Dru. (Former Ohio State running back's coach) Tim Spencer told me during camp 'I haven't seen Coop walk around with a guy like that since Eddie (George) was here.'"
"Coop offered and Dru quickly accepted. When I picked Dru up from his dorm after camp, I had to wait an extra half hour as he signed autographs – for the other camp kids."
For Big Dru the transition from high school student to Toledo legend happened quickly, but not without work. He enjoyed the work. He liked the weight on his shoulders as much as the kids from all around his South Toledo neighborhood liked to see him carry defenders across the field wearing that white helmet with the red stripe down the center.
Dru was his best under the Friday Night Lights. Big and agile, sudden and uncomplicated - defenders weren't able to bring him to the ground without help.
"I was the head coach at Start High School," said Doug Pearson, currently at Toledo St. John's. "He was huge. He was a great player, rated higher than Maurice Clarett. He was an enormous tailback with sprinter speed. A man amongst boys in those days."
Rios recalled one chilly night in the fall of 2000 knowing how lucky he was to be on the same sideline as Dru.
"One of our big games his junior year,  walking out with him before the game I told him 'Six, I'm glad you're on our side tonight cause you look unstoppable.' He proceeded to score the first four times he touched the ball and we won 60-12. To this day, Drushaun Humphrey is the best I've ever seen. Not just coached, but seen."
"He proceeded to score the first four times he touched the ball and we won 60-12. To this day, Drushaun Humphrey is the best I've ever seen. Not just coached, but seen."
He relished the opportunity to live the dreams of so many Ohioans by putting on shoulder pads and playing in the Horseshoe. When the Ohio State offer came, Drushaun needed nothing else. He didn't need the attention of recruiting analysts or services which were in their infancy and building subscriber bases by following the every move of stars like him. There was no need for hat ceremonies or live Bulldogs to make a commitment and no social media to monitor.
There was Drushaun. There was Toledo. There was Rogers. And there was Ohio State.
"Before Dru passed away there was a Nike combine and Dru got an invite," Rios said. "I told him about it and he asked me where it was. I told him it was 'up north' and that I would take him. He looked at me – grinning – and said 'guess we're not going then.' Dru loved Rogers and the Buckeyes with all his being."
"Before every game that year at Rogers, kids would line up just to see and touch Dru as he walked out with the team for pregame," Rios said. "The community loved him and he loved the kids. He spent a lot of time at my house and loved to play with my son, Ryan who was 4, when Dru passed. Everybody wanted to wear #6."
"He was a young man with a large heart, which is ironic since he passed because of an enlarged heart, but that's who he was," Rios said. "He would do TV interviews after games while a four-year-old coach's son would be grabbing at his leg and trying to jump on him and Dru would mess with him with one hand while doing the interview and wouldn't miss a beat. That's how I will remember my dude."
"Never seen anything like him. Before or since."
PART V: THE BIGGEST HEART
"If they ran recruiting services back then like they do now Dru would have been the number one recruit in the country," said Clemmye. "They didn't pay enough attention to detail back then. Oh, 1200 yards? Twenty-one touchdowns? That's just a decent season. Dude, that was a half-season. Dru just sat on the bench in second halves. Not because he needed rest, they were just blowing teams out."
Dru was given his committable scholarship offer to Ohio State his sophomore year, 2000. He verbally committed to Coach Cooper. A year later he reaffirmed his commitment to Tressel, and that's when Clarett emerged as a recruit Ohio State was heavily pursuing. Dru took a visit to East Lansing, but it was nothing serious. The Buckeyes recruiting another back didn't bother him. It was something else.
"He would say, 'man, (recruiting service) got this Clarett dude ranked higher than me at running back'," Clemmye said. "I want to meet this dude. I want to play his team."
The story from Clarett's side is similar. "I remember hearing about this great kid from Toledo," Clarett said, "but that was it – I didn't know him, we never played him but I wanted to meet him."
The two stars never met. Clarett emerged as the most talented freshman to start at Ohio State in 20 years. His legacy is tied to his head coach's forever. Dru died during Tressel's third month in Columbus. The first time the two of them were together was at his funeral.
"Coach Tressel came and spoke at Dru's service," Clemmye said. "After they won the national title he brought a championship ring to his mother's house, himself." The idea had been Archie Griffin's, and Tressel used a recruiting visit to see Fred Davis in Toledo as the opportunity to quietly deliver the ring himself. He had no intention of the gift going public.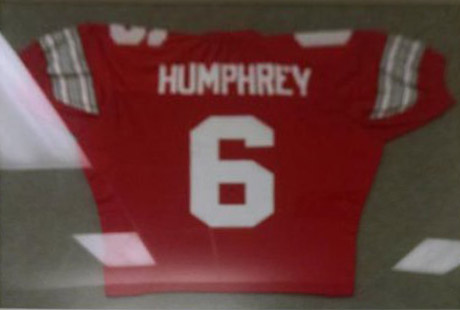 Dru's #6 Rogers jersey along with an Ohio State version both hang at the school. The Buckeyes did not have a #6 on offense in what would have been his freshman year (Cie Grant wore it on the other side of the ball) so Dru was #6 for that championship team.
The ring and that jersey - originally given to his coach - were eventually both culled and listed among Tressel's NCAA transgressions. Andy Geiger gave Tressel a letter of reprimand for the gestures that remained in his personnel file until his termination. Ten years after Dru's death the ring Tressel gave his mother and the jersey he never wore were used as props during the Tatgate scandal without any context to demonstrate how Tressel brazenly violated NCAA rules.
"I can't believe the way they railroaded Tressel about what he did for Dru's mom, for what he did period," said Clemmye. "Just ridiculous."
Today Clemmye runs a trucking company as well as a music production business. Dru Hump LLC is named for the friend he met back when he was in eighth grade. He sees his name every day. It brings him inspiration.
"I've always had a passion for making music," said Clemmye. "Dru was such a big supporter of that. Once I figured out how to monetize it I started the company. It was a no-brainer what to name it. Everywhere I have ever gone I have talked about and told people about Drushaun. I want to keep his legacy alive. I hope that one day when I die someone reps me like I rep him."
"People need to know the effect he had on everyone who knew him. I try to be that kind of person. I was at a party once and guy had the championship ring on from that 2002 OSU team. I told him, 'my boy was supposed to be on that team.' He immediately goes, 'Dru Humphrey? I was at the camp when they got him, oh my God.' And he starts talking about him incessantly, glowing, like full of admiration for this teammate he never had. Stuff like that gives you life. People appreciate a heart like that."
It's now been 15 years since the biggest heart unexpectedly stopped. Dru is still revered as possibly the greatest prep football player to ever come from Northwest Ohio despite not living to see his senior year. His legacy as a selfless kid with generational talent has not faded in time, nor has the shock over how briefly Toledo was able to celebrate him.
What would have come next we can only imagine.