Well here we are folks. We've burned through all of the regular season, and the only thing standing in the way of your Buckeyes eleventh win is that Team Up North. This is likely Brady Hoke's last jaunt to Columbus on The University of Michigan's dime so you know his boys will be fired up to knock off the Scarlet and Gray in their own house. To give you everything you need to know I've got Jeremy, Michael and Mike. Take it away fellas, oh...and BEAT MICHIGAN.
The OSU rush defense gave up 145 yards to Minnesota's David Cobb and 228 yards to Indiana's Tevin Coleman. Is this the team's Achilles' heel?
Jeremy: Yes, and no. Sure, the Buckeyes have been gashed on the ground the last three weeks, but they've faced three of the country's top running backs in Langford, Cobb and Coleman, so I take their success with a few grains of salt. Consider that in two of those games the Ohio State secondary allowed less than 200 yards total through the air and something has to give. However, whether it's fatigue or scheme issues, there's something wrong with the run defense because these guys have not just run for a bunch of yards, they're doing it - in a lot of cases - without being touched. Linebackers are missing their responsibilities and the safeties have really struggled with over pursuit and bad angles in the last few weeks. 
Mike: This season, the Big Ten has a collection of backs that will remind you of the glory years of the conference. Between Cobb, Coleman, Melvin Gordon, Ameer Abdullah and Ezekiel Elliott, you can arbitrarily argue the B1G has five of the 10 best backs in the country – not to mention Jeremy Langford is pretty good too. So, with the talent they're facing, it's no surprise the last three opponents were able to break off big plays against Ohio State. Especially considering Josh Perry and, particularly, Curtis Grant are prone to making poor reads in the running game. On top of that, safety run support is lacking from both a personnel and scheme standpoint. For the most part, though, OSU will thwart the opposing run game because their defensive line is so dominant.
Michael: I actually thought the team cleaned a lot of it up against Indiana, despite the overall yardage Coleman finished with. He popped two big plays which kind of ruined an otherwise outstanding effort against him. There is room for improvement but what we're seeing is a product of a defensive line that gets worn down because it lacks depth. At the start of the season I would have said it was the deepest unit but the backups have not stepped up as expected.
This game is essentially Brady Hoke's swan song. How do you see it playing out?
Mike: I expect Joey Bosa and Michael Bennett to torture Devin Gardner, because that's what he's used to from opposing defenses. Maybe Michigan breaks off a few big plays because Ohio State has a tendency to give those up, especially against the run. Otherwise, it's going to be up to the Wolverines to create turnovers, which is why I hope Tom Herman plays it conservatively and pounds Ezekiel Elliott early on.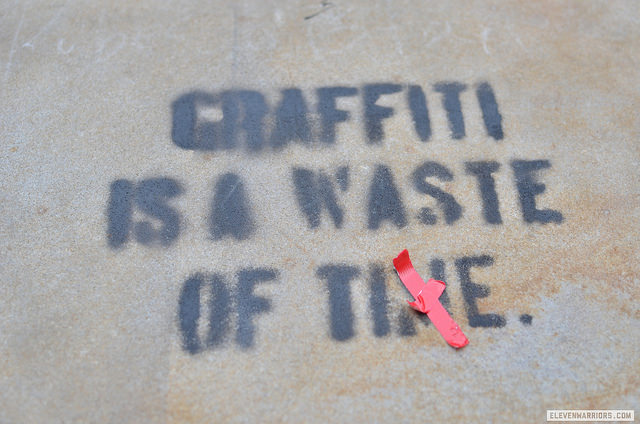 Michael: One thing Hoke has done well is get his teams prepared to play Ohio State. He gets them fired up and they seem to find a way to make plays. That will probably continue. The Wolverines will probably use their tight ends a lot, because they pose mismatches against our defensive backs. I think Ohio State may have difficulty running the ball conventionally, although Barrett may have success. I expect the defense to play angry after getting abused for what seemed like a thousand yards against it last year. I'd like to see Tom Herman call a game like he did against Michigan State and I'd like to see Barrett as accurate as he was in that game. It might be one of those games where Michigan keeps things annoyingly close until the fourth quarter.
Jeremy: I expect the Buckeyes to come out a little bit "too" amped and maybe miss on a potential big play early, while the defense allows one - maybe to Devin Funchess or a screen play, (seems Michigan always gets an 80 yard play in the first quarter against Ohio State for some reason). As the game moves on, expect the Buckeyes to assert some dominance through a quick passing game, opening up the running game for Barrett and Elliott. Halftime score somewhere in the 17-10 range and then open the offense in half two when Barrett gets more into the rhythm of the game passing the ball.
One of my concerns is that last year happened, because from many points-of-view that Game made no sense at all. Michigan's offense had done next to nothing, literally, for three weeks leading up to the game and then racked up 600-plus yards and 41 points against a defense that was clueless from the outset. The Wolverines have nothing to play for except their pride and to send Brady Hoke out to pasture with a smile. That's a dangerous combination to me. Plus, I lived through the 1990s. I realize the inherent danger that exists in the team from Ann Arbor.
Michigan's pass defense is no slouch, giving up just 194.6 ypg (good enough for 23rd in the country). How many do you expect J.T. Barrett to toss for on Saturday?
Michael: I think we'll see a lot of short stuff to open up the deeper routes. The big concern for me is protection when Ohio State takes shots down the field. Barrett has typically delivered, but it's important to remember that he's a freshman playing in The Game, and that hasn't often worked out well. He may struggle but I'm hopeful Herman throws a bunch of short, easy stuff early in the game to get him settled in.
Jeremy: I think 200 yards is a reasonable expectation for Barrett. The weather should be agreeable and Michigan's likely to try and keep him in the pocket and take away the read-option game, so it's important for JT to come out of the gate accurate. Three of the last four games (Illinois, Minnesota, Indiana) he's been less than great throwing the ball down the field, and has struggled in the intermediate passing game especially, overthrowing open receivers more than a few times. Ohio State can blow Michigan out this weekend if Barrett can be Troy Smith-Against-Michigan precise.
Mike: That number is not misleading, either, because they've performed pretty well against the few talented QBs they've played. According to FootballOutsiders.com, Michigan is the third best in "explosive drives" (percentage of each opponent offense's drives that average at least 10 yards per play). So, Ohio State will have to be methodical and not turn the ball over like they have been lately. I expect a modest 225 yard day from Barrett, with a strong day on the ground for him.
Do you expect the Buckeyes' turnover struggles to continue this weekend?
Jeremy: I'd hate to say I "expect" them to continue, but I'd not be surprised if they do because that's part of football, especially fast-paced, aggressive football. My concern with the turnovers is not that they've been happening, but more so with the how the majority of them could have been easily avoided. Fumbles on punt returns where getting out of the way of the football was a better idea, dropped passes that are deflected, throws that needed to be to the inside of the field instead of the outside, etc. You have to be careful not to overreact when they do happen, though, like it appears Ohio State did against Penn State. Very rarely, especially in the past three weeks, have they been turnovers caused by the defense making a play.
Mike: For what it's worth, the Buckeyes have turned the ball over twice in each of Urban Meyer's matchups against the Wolverines. So, OSU hasn't necessarily been more disciplined in that area for The Game under Meyer. J.T. Barrett hasn't been completely sharp the last few weeks, so maybe he turns it over once or twice. Regardless, I don't expect Ohio State's offensive turnovers to have a huge impact on this game.
Michael: I would not be surprised if there were one or two turnovers but I would expect the coaching staff has stressed that all week. That can work either way. It might make them tighten up and cause more turnovers or it could help them clean things up and avoid them. I'm hoping it's the latter.
What Buckeye player (offense or defense) needs to have a big game for the Buckeyes to grab a W this Saturday?
Mike: Jalin Marshall, again. At this point I expect Ezekiel Elliott to do what he always does, but I'm curious to see how aggressive Michigan will be in stacking the box. In that case, we need someone to get on the perimeter, and the main (only?) threat in that area is Marshall. If he continues to pick up chunks of yardage via jet sweeps and if they feed him in the screen game or via swing passes, he'll open things up for the offense. Fumbling issues aside, he's been more reliable around the line of scrimmage than any downfield passing game Ohio State attempts, recently.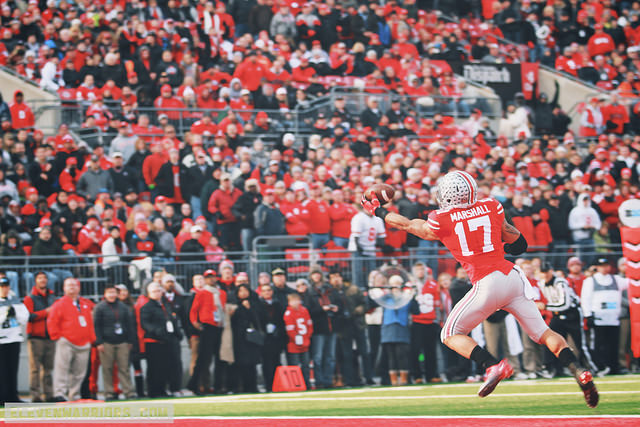 Michael: That player's name is Decker-Price-Boren-Elflein-Baldwin. The offensive line must run block better than it did against Indiana and must protect Barrett. If the O-line does its job, I feel pretty good about Ohio State's chances. Michigan's defense is probably a little better than people realize.
Jeremy: I'm going to cheat and not choose one player, but rather a unit and I think that's the defensive line for the Buckeyes. To make Michigan as bad a team as they've tried so hard to be this year, you simply have to put pressure on their quarterbacks. Joey Bosa, Adolphus Washington, Michael Bennett and their guys need to step up and make an impact on the game from the first snap to the last, and not just in the pass rushing department. Make plays in the running game, don't allow Michigan's anemic offense to get a sniff of confidence, period.
It's crazy to think, but could the Buckeyes be looking past Michigan to the B1G championship game?
Michael: LOLWUT? This team knows it can't look past Michigan because the last three games have been wars. And Meyer reminded them of it all week with that song on repeat. Hopefully there's enough leadership to keep the young guys properly focused for this game. The defense in particular should be playing with a chip on its collective shoulder after allowing ALL OF THE YARDS last year.
Jeremy: No, not as long as Urban Meyer is their head coach. This isn't a man who grew up somewhere else, he's from Ohio and he knows all too well how many times that team put an end to a season filled with promise. The players? Maybe they're not taking Michigan as seriously as previous generations have but that's why Meyer and his staff get paid the big bucks. To motivate, to push and to remind them that no matter what, this is The Game and this is Michigan. There is no game more important than this one.
Mike: Of course not. From a motivational standpoint, I don't know how an Urban Meyer-coached team would not be ready for any game, let alone Michigan. They might come out and throw a few punches on the opening kickoff just because you asked that. 
What is your final score prediction?
Jeremy: I like the Buckeyes 45, Michigan 24. I expect some nerves early and game control late.
Mike: 31-14, Ohio State. Michigan plays someone conservatively on defense, Ohio State dominates time of possession by virtue of moving the ball slowly up field.
Michael: I'll go with a closer-than-we-want game most of the way with Ohio State putting it away late, 37-24.
How do you feel about the committee's playoff rankings this week? 
Mike: There was nothing particularly surprising about this week's playoff standings. Hot take alert: I won't ever complain about the rankings before the season ends and there's still two games left for many of these teams. Who knows what could happen? 
Michael: I'd obviously like them to be higher, but I'm not too concerned at this point. I do wonder about their "body of work" party line when the only body of work that matters between TCU and Baylor is that they played, Baylor won, and TCU is still ranked higher. If that happened to Ohio State, I'd be pretty pissed. If Ohio State wins its next two games, especially comfortably, and it isn't in the top four, I will be pretty salty.
Jeremy: I'm ok with where the Buckeyes stand. I do believe they have "better" wins than Mississippi State and TCU, but the important thing is that the Buckeyes are in a good position. Win out, and they're in the playoff is how I see it. No other way to look at it as I see it. This is about focusing only on what Ohio State can control. Win your games, let the chips fall where they may.
Over the next two weekends, what game or game(s) are most on your upset radar for the current top 4 teams in the country? 
Michael: I'm hoping for an Iron Bowl upset and an Egg Bowl upset. Ideally the SEC devours itself and finds itself on the outside looking in. I'm also hoping that Florida pulls an Earle Bruce finale against the Seminoles. 
Jeremy: I think the most obvious ones are in the SEC. Auburn and Gus Malzahn are going to be an interesting fight for Bama this weekend of course, but Ole Miss needs a win against Mississippi State to prevent a once-promising season from turning into mush. Oregon is playing at Oregon State and that's another "throw the records" out kind of matchup. Also, if the Ducks come up against Arizona or a hot UCLA team again in the Pac-12 title game? That could be very interesting. It might be asking too much for Will Muschamp to do America a favor and exorcise the Florida State demon this weekend...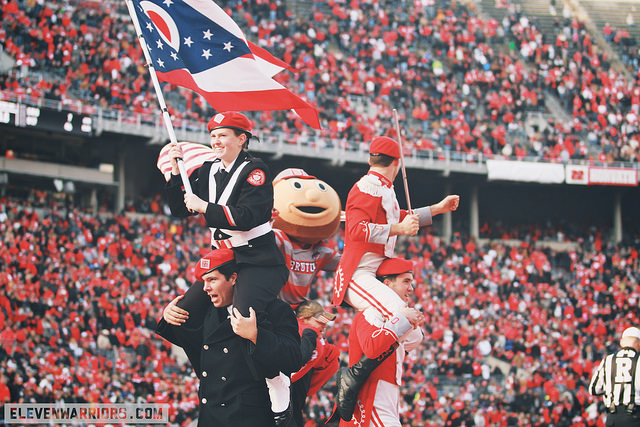 Mike: Ole Miss no longer has the firepower to pull it off, but they are at home against Mississippi State, Saturday. That has to count for something. Only one other game Georgia Tech will give Florida State fits, simply because they're preparing for them after getting Florida's best shot. I don't expect Oregon to lose to either Oregon State or UCLA (probably), nor do I expect Alabama to lose to Auburn or to Indiana's surrogate in the SEC Championship Game.
Will there be two SEC teams in the final playoff rankings?
Jeremy: No, because money says there shouldn't be. Half of the country will be alienated from the playoff and not give a crap in that case. Oh, also because two SEC teams are not among the best four teams in the country, right? Isn't that what this is supposed to do?
Mike: Yes, it will be Mississippi State and Alabama in the Final Four, with the Bulldogs holding a tenuous grasp on the No. 4 slot. Maybe Ohio State gets lucky and the committee follows through on placing all conference champions in the playoff, but I don't trust them to do so.
Michael: It's probable, if both Mississippi State and Alabama win out because the world is still buying the SEC narrative, despite the visual evidence that the top teams have come back toward the pack instead of the other way around. I'm hopeful that sanity will prevail because I don't think the Bulldogs are one of the country's four best teams. But I'm even more hopeful that chaos in the SEC prevents that decision from even needing to be made.