There's a lot of talent in southwest Ohio.
Many players out of the city of Cincinnati have gone on to star at big-time programs in recent years, but not always to Ohio State.
While some of this was a combination of players spurning the Buckeyes (Jackson Carman, for example) and Ohio State perhaps over-looking lower-ranked prospects like Josiah Scott, who ended up at Michigan State, it's difficult to deny that the Buckeyes have neglected the Cincinnati area in recent years.
With six scholarship players currently on the Ohio State football roster hailing from the Cincinnati area, the Buckeyes have attempted to (and in most cases, successfully), poached the highest-rated talent from southwest Ohio.
OSU Players from Cincinnati

| Player | High School Name |
| --- | --- |
| Jerron Cage | Winton Woods |
| Drue Chrisman | LaSalle |
| Jake Hausmann | Moeller |
| Justin Hilliard | St. Xavier |
| Thayer Munford | LaSalle |
| Amir Riep | Colerain |
Since Urban Meyer's arrival at Ohio State in 2011, the Buckeyes signed the top player from Cincinnati every year except three: 2016 (Tommy Kraemer, Notre Dame) 2018 (Jackson Carman, Clemson), and 2019 (Jowon Briggs- Virginia).
But time and time again, the lower-ranked prospects from the Cincinnati area have been overlooked.
The most recent prime example of this is defensive back Josiah Scott out of Fairfield, who signed with Michigan State in the class of 2017. 
Scott stood just 5-foot-10 heading into his college career, and his measurables certainly did not stick out on paper. But that didn't stop the Spartans, who liked what they saw enough to offer Scott a scholarship. They were immediately rewarded with a performance that saw Scott earn freshman All-American honors, as well as third-team all Big Ten. 
"Josiah had a lot of people who thought he didn't make certain measurables," Fairfield head coach Jason Krause told Eleven Warriors. "A lot of schools came back in here after the fact and said, wow coach, we missed one there." 
Scott isn't the only example. Many other Cincinnati-area prospects who perhaps did not have the measurables Ohio State was looking for have been snubbed the Buckeyes in recent years.
Before his medical disqualification, Jeremy Larkin of LaSalle High School dominated at Northwestern, rushing for six yards per carry his freshman season, and carrying the momentum into his second year before his career was cut short.
"A lot of schools came back in here after the fact and said, wow coach, we missed one there."– Fairfield head coach Jason Krause on josiah scott
Larkin was another player the Buckeyes passed on, in favor of Antonio Williams, in part due to the size difference. Williams stood an inch taller and weighed about 40 lbs. more than Larkin coming out of high school.
Another example is David Long, who hailed from Winton Woods High School. Long ended up at West Virginia, where he earned Big 12 Defensive Player of the Year honors this season.
A large part of this was due to a national recruiting approach by Urban Meyer, who was well-known for his ability to walk into pretty much any state and land pretty much any prospect.
But local programs and prospects were often neglected.
"A lot of schools overlook the intangibles and spend too much time on the measurables," Krause said. "When you recruit nationally it's hard to prioritize local kids and get them to commit."
But with Ryan Day at the helm, this could be changing.
In his short time as Ohio State's head coach, Day has already received pledges from three Ohio kids: Zach Harrison, Tommy Eichenberg, and Jakob James, the latter hailing from Elder High School in Cincinnati.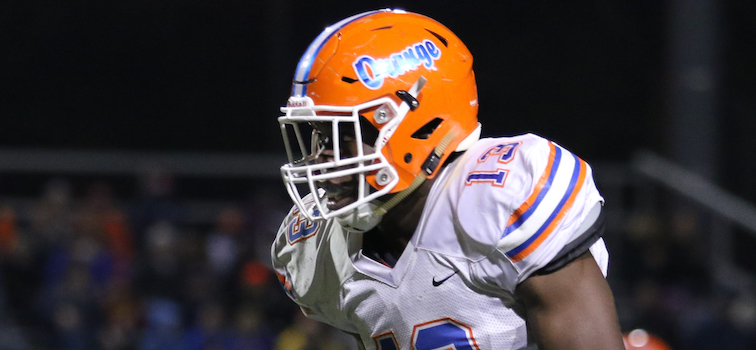 Day has already seemed to prioritize Ohio not just through his own actions, but by his hires as well. While Kerry Coombs was well-known in the city of Cincinnati for his time as an extremely successful head coach at Colerain, he is now in the NFL. Taver Johnson was not retained by Day either, meaning that a new coach with experience recruiting that area was absolutely necessary.
Enter Al Washington. Dating back to his time at Boston College, Washington has been a large figure in the Cincinnati recruiting scene. This was clear at both Cincinnati and Michigan, where Washington landed several commitments from the Cincinnati area.
"It was a big hire for [Day] to get Al Washington on staff," Krause said. "Al's been a guy who has been in Cincinnati the past few years. We committed a defensive lineman to Cincinnati that Al recruited, then we committed [Erick All] to Michigan that Al recruited. Coach Day made a good hire here."
Washington has a great track record in the city, as does the rest of Ohio State's coaching staff, including Day and defensive line coach Larry Johnson, who is well-regarded as a recruiter and a position coach throughout the country. 
"Coach Day, when he was the offensive coordinator, came into our school," LaSalle High School head coach Pat McLaughlin told Eleven Warriors. "Larry Johnson has been here as well, and they've treated us very well and were very fair in the evaluation process of our student-athletes."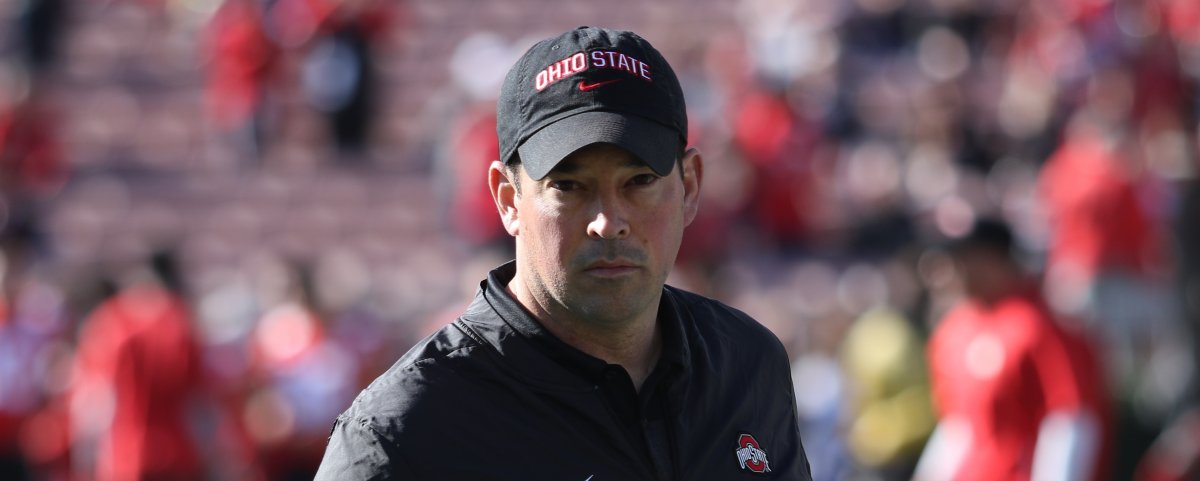 Building (or re-building) relationships in this area is absolutely critical for Ohio State, as schools such as Michigan, Michigan State, Louisville, Penn State, Kentucky, and many others have begun to make significant in-roads to the area. 
"I think the biggest thing is that a lot of these schools are just making a commitment to Ohio," McLaughlin said. "We even had LSU in here last week. The schools make a commitment to these kids and get these kids on their campus. The commitment is there and people realize that there's a lot of talent and good football here."
With the talent level in Ohio increasing, the city of Cincinnati (and the state as a whole) needs to be a priority for Ohio State. Cincinnati has five players ranked inside the top 500 prospects in the country, including five-star prospect Paris Johnson Jr, who is currently committed to the Buckeyes. It's up to Ryan Day to capitalize on this.
"I do think that the next couple of years in southwest Ohio, the talent is very good," McLaughlin said. "I think there are a number of kids who are recruitable. I imagine [Day] is going to do a good job. In southwest Ohio, we're very proud of our football and believe we can compete with anyone in Texas, California, or Florida."