Ohio State commit Garrett Wilson, a five-star wide receiver from Austin, Texas, has agreed to give Eleven Warriors exclusive access into his senior season with the Cavaliers.
He'll join us every week to assess his own play, as well as his team's, while giving Ohio State fans continuous updates as his senior prep season rolls along.
Wilson's fourth entry comes during Lake Travis' bye week after a 44-14 loss to Westlake. The loss dropped the Cavaliers' record to 6-1 and was just the team's second in its last 16 games.
---
At the start of the 2017 high school football season, Lake Travis owned a 10-game winning streak against District 25-6A rival Westlake. But since then, the Cavaliers have lost two straight contests to the Chaparrals, including this past Friday's 44-14 drubbing on the road.
"They lined up and whipped our butt," Lake Travis coach Hank Carter told the Austin American-Statesman postgame. "I didn't have our kids prepared to play, and credit Westlake for that. They played extremely well."
Garrett Wilson agrees.
Ohio State's top 2019 commit didn't play terrible. The five-star receiver hauled in seven passes for 70 yards and a score while returning a kickoff 101 yards for a touchdown.
But it was in a losing effort and to him, that means he could've done more.
"Last week was a rough week for us, and we didn't play to the levels were capable of," Wilson said. "Offensively, we were bad and did not take care of the ball. I feel like I played alright, but obviously could've played better to put my team in a better position to win."
Wilson's season numbers now stand at 35 receptions, 547 yards and 10 touchdowns.
If you've been keeping up with Wilson, you know this past Friday was his first game action since Sept. 28 after suffering a minor back injury. His numbers show he's indeed OK.
"I felt alright during the game, due to our training staff," Wilson said. "I got as ready as possible, and felt like my body was in better shape than before."
Nevertheless, Wilson is having to withstand another two-week period without football thanks to his team's scheduled bye. But that's not all bad, especially when considering the things Lake Travis has to work on before the postseason begins.
"This week we're in a bye, so it's important for us to make a lot of improvement and get ready to move onto next week," Wilson said.
While he and his teammates focusing on fine-tuning things, there's a chance Wilson could be in contact with Saguaro (Az.) five-star safety Kelee Ringo, who was in Columbus this past weekend for an unofficial visit.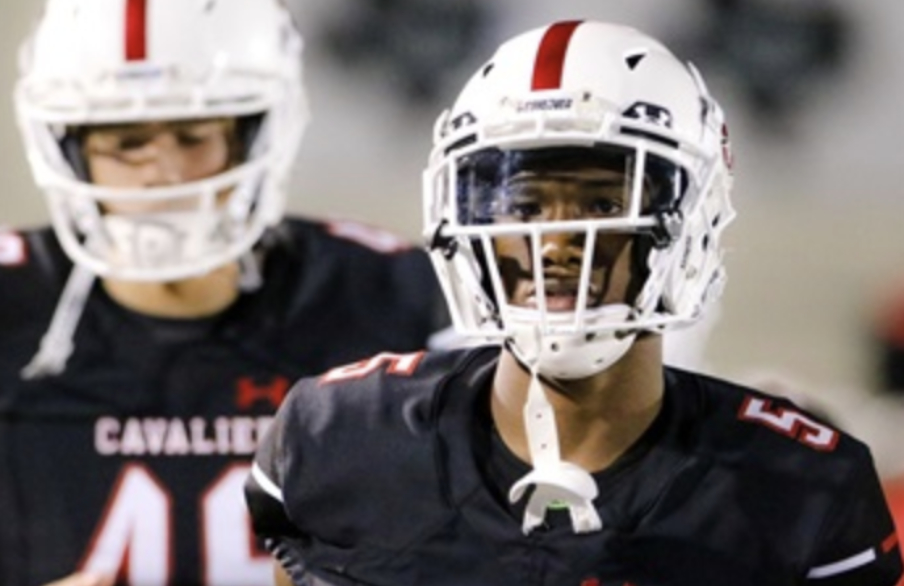 Wilson's hopes are high that Ringo joins him in Columbus ... even though it's still fairly early in his recruiting process.
"I've talked to Kelee a good amount of times about Ohio State," Wilson said. "It's always been positive. I think he has a lot of interest in us, and could potentially be someone we land. But there's still a lot of time left in his recruitment."
He'll also, of course, take time out of his busy schedule to watch Ohio State's primetime matchup with Purdue this Saturday in West Lafayette. And while he admits the Boilermakers are a dangerous team, do you really expect a future Buckeye to pick against the Buckeyes?
"I think Purdue is a dangerous team for us, being that they've won their last three games and have some electric players like Rondale Moore on offense," Wilson said. "But I got the Buckeyes, 51-28, in a game that's close early."
He may just be onto something.