Ohio State will host its seventh-annual Friday Night Lights recruiting extravaganza this Friday, June 22, the program announced this morning. The event is free and open to the public.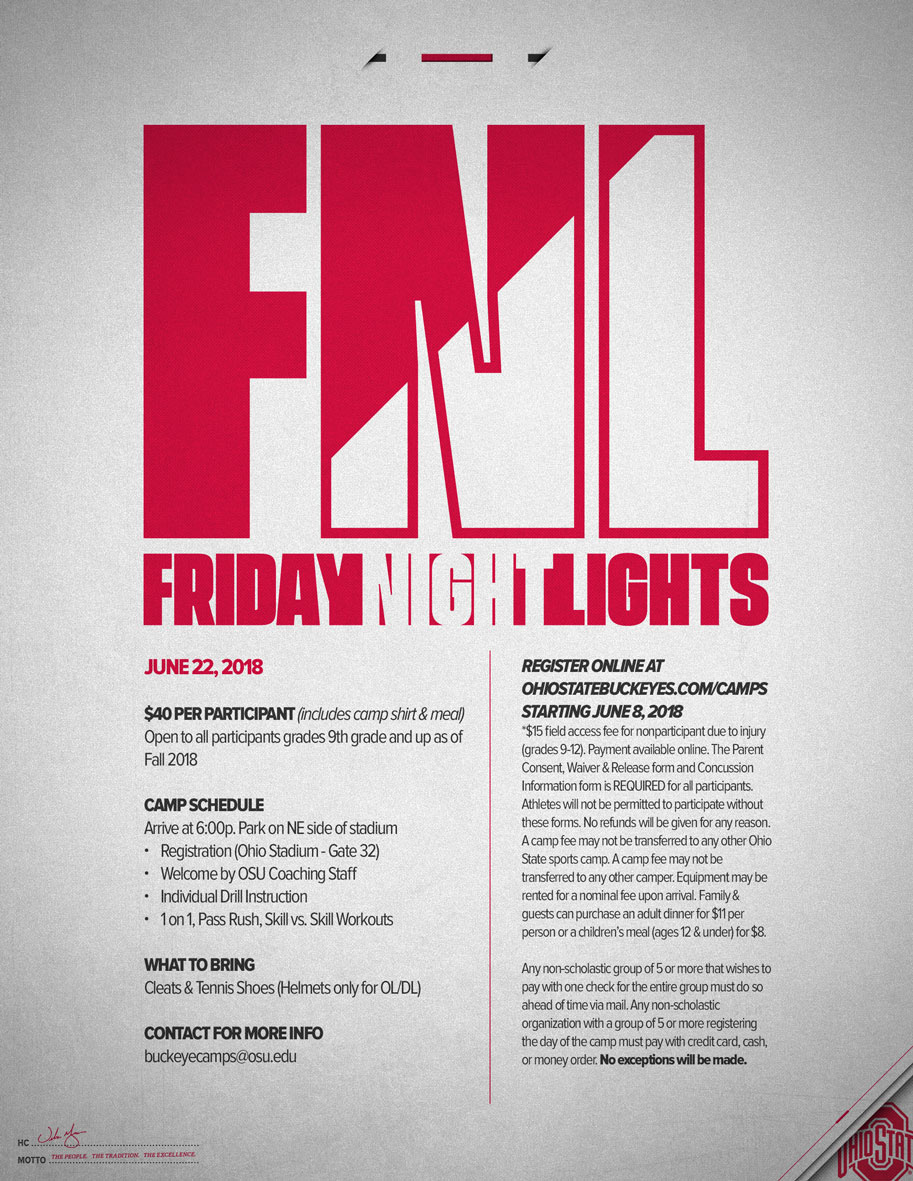 Though the event is typically held at the end of July, it was moved forward to comply with college football's recruiting dead period — which runs June 25 through July 24. The calendar change is a direct result of the recruiting legislation that brought on the Early Signing Period and spring official visits.
The change in date has been known for a few weeks now, but was not advertised until this morning as the program hoped to make it as close to exclusive as possible — since the NCAA doesn't permit invite-only camps.
That said, the Buckeyes will host several official visitors this coming weekend, including Olentangy Orange five-star defensive end Zach Harrison; Missouri three-star defensive end Etinosa Reuben; St. Louis four-star wide receivers Marcus Washington and Jameson Williams; St. Thomas Aquinas four-star cornerback Jordan Battle; and Texas four-star wide receiver Elijah Higgins. Several of those prospects will be on commitment watch.
Stay tuned to Eleven Warriors for a full Friday Night Lights visitor list later this week.