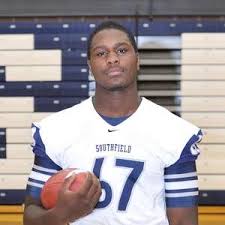 As we count down the hours until National Signing Day, the speculation has heated up around the Big Ten. Most Big Ten teams are still working to round out their recruiting classes. 
In the past week, the Big Ten has welcomed in over twenty new pledges. Nebraska led the way with five additions and numerous other schools added three commits. The latest movement pushes the Cornhuskers up to fifth in our rankings. 
Ohio State fans are closely watching the recruitments of Jamarco Jones and Malik McDowell. If Urban Meyer is able to land both prospects, the Buckeyes' class will nearly be as strong as OSU's 2013 class. Jones plans to make an announcement in the next day on whether or not he will flip to Michigan State. My crystal ball has him pegged to remain with the Buckeyes. Where McDowell will end up is a toss-up, but don't count Urban Meyer out.
Now, on to the rankings.
14. Illinois

It's been a quiet recruiting cycle in Champaign. The Fighting Illini have fallen to last place in the Big Ten recruiting rankings. It's not clear where Illinois will turn to round out their class, but they do still have room remaining. 
Commitments: No new commitments this week. 
13. Purdue

Darrell Hazell's first recruiting class at Purdue has not gone as planned. The Boilermakers have missed out on Drue Tranquill to Notre Dame, Terry McLaurin to Ohio State and Denzel Ward to decommitment. 
With three-star receiver Simmie Cobbs headed to Indiana, Purdue could still have one spot left in their 2014 class and three-star athlete Torris Calloway is a candidate to take it. 
Commitments: Like many Big Ten schools, Purdue pulled out their spatula to pick up a trio of prospects. Three-star Washington State offensive tackle prospect Miguel Machado flipped his pledge to Purdue. One-time UAB commit Corey Clements, a two-star offensive tackle, will sign with the Boilermakers. Three-star running back Cedric Dale changed his commitment from BYU to Purdue. 
12. Minnesota

Minnesota's recruiting class suffered a crucial blow when four-star offensive lineman Frank Ragnow selected Arkansas over the in-state Gophers. Another big blow could be coming with three-star tight end Jerry Gibson deciding to visit South Carolina, despite being committed to Minnesota. 
The following prospects are favoring the Gophers on the crystal ball: Three-star athlete Craig James over Indiana. Three-star safety Christian Campbell over Missouri. Two-star Conner Krizancic (of Mentor) over Cincinnati. Two-star athlete J.T. Ibe over Rice. 
Commitments: The Gophers landed a commitment from sleeper three-star receiver Melvin Holland Jr. The Virginia native held offers from Boston College, Louisville, Rutgers, Wake Forest, Wisconsin and others. 
Jerry Kill also flipped two prospects from MAC programs. Isaiah Gentry, a three-star receiver from Cincinnati Moeller High School, changed his pledge from Kent State to Minnesota. Bowling Green three-star offensive lineman commitment Jared Weyler also flipped on his visit. 
11. RUTGERS

A few months ago, Rutgers recruiting class was third in the Big Ten recruiting rankings. 10 decommitments later, Coach Flood is left picking up scraps to round out the once highly-regarded recruiting class. 
James Franklin at Penn State and Urban Meyer's increased presence on the East Coast has hurt Rutgers' recruiting efforts. 
Commitments: The Scarlet Knights are finishing off their disappointing class with a poor finish. Rutgers beat out Miami (OH) for three-star wide receiver Sam Martin. Unranked linebacker Sam Blue committed to the Scarlet Knights over Georgetown and Mercer. The soon-to-be Big Ten program also beat out a handful of MAC schools for two-star corner Darian Dailey. 
10. Maryland

Three-star safety Jordan Noil will no longer be a part of Maryland's recruiting class. All eyes will be on five-star lineman Damian Prince, as he plans to decide between Florida and Maryland. 
The once promising Maryland class has fallen with five-star corner Jalen Tabor going to Florida, four-star lineman Brock Ruble going to Florida State and Jared Cohen heading to North Carolina. 
Commitments: Randy Edsall and staff landed a trio of under-the-radar prospects as Signing Day approaches. Daniel Ezeagwu, a three-star corner, selected the Terps over Virginia. Three-star linebacker Nnamdi Egbuaba also committed to Maryland over Virginia. Unranked safety Antwaine Carter was offered and committed over the weekend. He held no major offers.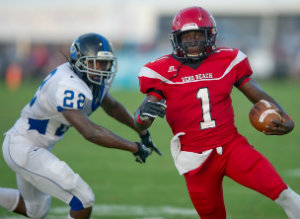 9. Iowa

Long-time commitment Jyaz Jones has decided to decommit and it appears he will sign with Colorado State. 
Iowa should have a quiet Signing Day with no remaining scholarships to hand out. 
Commitments: No new commitments this week. 
8. Indiana

Indiana has been red hot on the recruiting scene over the past month. With just two days left, Kevin Wilson will look to close out this surprising class. One-time Louisville commit, Nilijah Ballew, recently visited Indiana and will commit, if offered. Three-star receiver Sam Boyd could also commit to Indiana. He has offers from Arizona State, Colorado, Fresno State and Washington State. 
Commitments: The Hoosiers remain hot on the recruiting trail for another week. Kevin Wilson brings three-star safety Will Dawkins to Bloomington, despite Dawkins holding offers from Michigan State, Kentucky, Louisville, Rutgers and South Carolina. Indiana also snatched three-star receiver Simmie Cobbs from Darrell Hazell and Purdue. 
Coach Wilson also brought out his spatula to flip three-star App. State commitment Kiante Walton.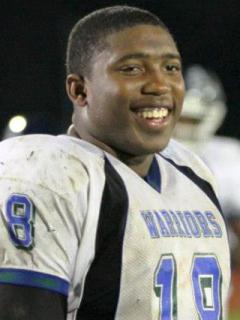 7. Northwestern

The Wildcats have always planned on taking a rather small recruiting class. With only 15 commitments, the Wildcats will pen the Big Ten's smallest recruiting class. Pat Fitzgerald managed to bring four highly-regarded four-star prospects to Evanston. 
It looks like Northwestern is out of scholarships, so a quiet couple days is expected. 
Commitments: Jared McGee, a three-star safety from Texas, decided to accept a gray shirt offer from Northwestern. His only offer was from UTSA. 
6. Michigan State

The Spartans are the wild card on the recruiting trail. They are battling hard for a few prospects left on the board. Ohio State four-star offensive line commitment, Jamarco Jones, visited over the weekend. I expect Jones to remain firm with the Buckeyes, but that is not a sure-thing.
Malik McDowell's recruitment has been a weird one. It appears he wants to be a Spartan, but doesn't have his parents' blessing. This recruitment is too hard for me to get a good read. 
Four-star defensive tackle Daniel Cage and three-star safety T.J. Harrell could both be Spartans on Signing Day. 
Commitments: No new commitments this week. 
5. Nebraska

Nebraska's recruiting class is filling up after a huge recruiting week. The Cornhuskers have spent a lot of time recruiting other schools' commitments and have successfully flipped a handful of them. Eyes will be on four-star offensive tackle Kenyon Frison as he nears a decision between Nebraska, Oklahoma and Arizona State. The Huskers lead on the crystal ball. 
Bo Pelini has managed to lock up a top five or six recruiting finish despite dealing with a couple of flips and questions surrounding his job security. 
Commitments: Nebraska added five commitments to their recruiting class over the past seven days. One-time Vanderbilt commitment, Mikale Wilbon, committed to the Cornhuskers. The four-star running back is a big commitment from Bo Pelini. Former Florida State commitment Blake McClain also flipped his commitment to the Huskers. The three-star defensive end held offers from Alabama, Auburn, Florida State and LSU. UCF commitment and thee-star defensive end Sedrick King also flipped his pledge to Nebraska. 
Three-star defensive end DeAndre Wills selected the Cornhuskers over Clemson, Ole Miss and Vanderbilt. Bo Pelini also decided to add a second quarterback with the commitment of AJ Bush. The three-star had offers from Boston College, Cincinnati, Kansas State and others. 
4. Wisconsin

Gary Andersen has done a great job with his first recruiting class. Wisconsin typically finishes middle-of-the-pack, but a strong finish could put them third. 247Sports' Ryan Bartow recently placed a crystal ball prediction of Wisconsin for four-star corner Chris Lammons. Three-star receiver George Rushing will decide tonight between the Badgers, Louisville, TCU and Missouri. D'Cota Dixon, a three-star safety, is a good bet to join the class. He is selecting between Michigan State, West Virginia and Wisconsin. 
Not all is good for Gary Andersen. It appears top commitment Craig Evans could end up signing with Michigan State. 
Commitments: No new commitments this week.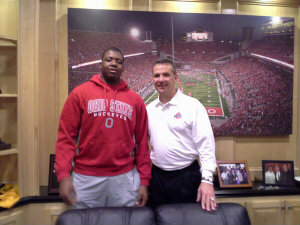 3. Penn State

One scholarship remains for Penn State, although it is not clear how or if it will be used. The Nittany Lions have a higher ranked class than Michigan in three of the four major services, but the composite rankings place PSU third. 
It will be interesting to see where James Franklin will go to round out his first recruiting class in Happy Valley. 
Commitments: The Nittany Lions flipped another Vanderbilt commitment with Amani Oruwariye pledging to Penn State. The three-star corner also held offers from over twenty other BCS programs. 
2. Michigan

The Wolverines appear destined to miss out on another prospect that was deemed a strong Michigan "lean." Malik McDowell seems to be focused more on Florida State, Michigan State and Ohio State. 
Brady Hoke managed to get off to a hot start with the 2015 class, but the top two prospects have already decommitted. Hoke's seat could get toasty with another poor season, especially when he isn't dominating on the recruiting trail. 
Commitments: No new commitments this week.
1. Ohio State

Urban Meyer has a proven track record as a closer. Malik McDowell's recruitment has been bizarre, but Ohio State is a player for his pledge. Much like last year, Meyer will also battle to keep one of his top commitments. Jamarco Jones is seriously considering Michigan State, similar to how Eziekel Elliott considered Missouri late in the process. 
The Buckeyes' spot at the top of the Big Ten rankings is safe, but they will be challenged for the second spot in the national rankings. 
Stay tuned to Eleven Warriors for the latest and be sure to stop in for the recruiting chat on Wednesday. 
Commitments: No new commitments this week.
---
Rankings Overview

| No. | School | Commits | Scout ★ AVG | Rivals ★ AVG | 247 ★ AVG | ESPN ★ AVG | Overall ★ Avg |
| --- | --- | --- | --- | --- | --- | --- | --- |
| 1 | Ohio State   | 22 | 3.82 (4) | 3.77 (2) | 3.86 (2) | 3.77 (6) | 3.81 |
| 2 | Michigan  | 16 | 3.56 (24) | 3.44 (28) | 3.56 (15) | 3.75 (12) | 3.58 |
| 3 | Penn State  | 24 | 3.17 (21) | 3.21 (20) | 3.38 (13) | 3.29 (22) | 3.26 |
| 4 | Wisconsin  | 26 | 3.15 (19) | 2.92 (29) | 3.00 (22) | 3.12 (31) | 3.05 |
| 5 | Nebraska  | 26 | 3.04 (28) | 2.96 (31) | 3.08 (32) | 3.16 (40) | 3.06 |
| 6 | Michigan State | 20 | 3.15 (32) | 3.10 (30) | 3.30 (34) | 3.30 (39) | 3.21 |
| 7 | Northwestern  | 15 | 3.00 (54) | 3.07 (60) | 3.27 (41) | 3.36 (35) | 3.18 |
| 8 | Indiana  | 25 | 2.80 (41) | 2.87 (37) | 2.80 (57) | 3.04 (NR) | 2.88 |
| 9 | Iowa  | 21 | 2.95 (40) | 2.76 (45) | 2.80 (49) | 3.10 (NR) | 2.90 |
| 10 | Maryland  | 16 | 2.73 (64) | 2.94 (68) | 3.00 (55) | 3.19 (NR) | 2.97 |
| 11 | Rutgers | 24 | 2.64 (50) | 2.63 (51) | 2.70 (56) | 2.91 (NR) | 2.72 |
| 12 | Minnesota  | 17 | 2.72 (58) | 2.71 (61) | 2.65 (68) | 3.00 (NR) | 2.77 |
| 13 | Purdue   | 20 | 2.65 (60) | 2.58 (69) | 2.75 (72) | 3.00 (NR) | 2.75 |
| 14 | Illinois | 17 | 2.65 (66) | 2.76 (69) | 2.71 (70) | 3.06 (NR) | 2.80 |
Number in parentheses is national rank