The Buckeyes will be rocking new uniforms this hoops season.
With just over a month to go before the start of the college basketball season, Ohio State rolled out some fresh new uniforms for both its men and women's basketball teams.
The new-look uniforms feature the classic "Ohio State" type across the chest, the iconic Ohio State striping down the side, complete with a Buckeye leaf on the beltline and the athletic logo on the right leg.
The move also marks the first time in Buckeye history that both the men's and women's basketball will wear identical primary home and away uniforms.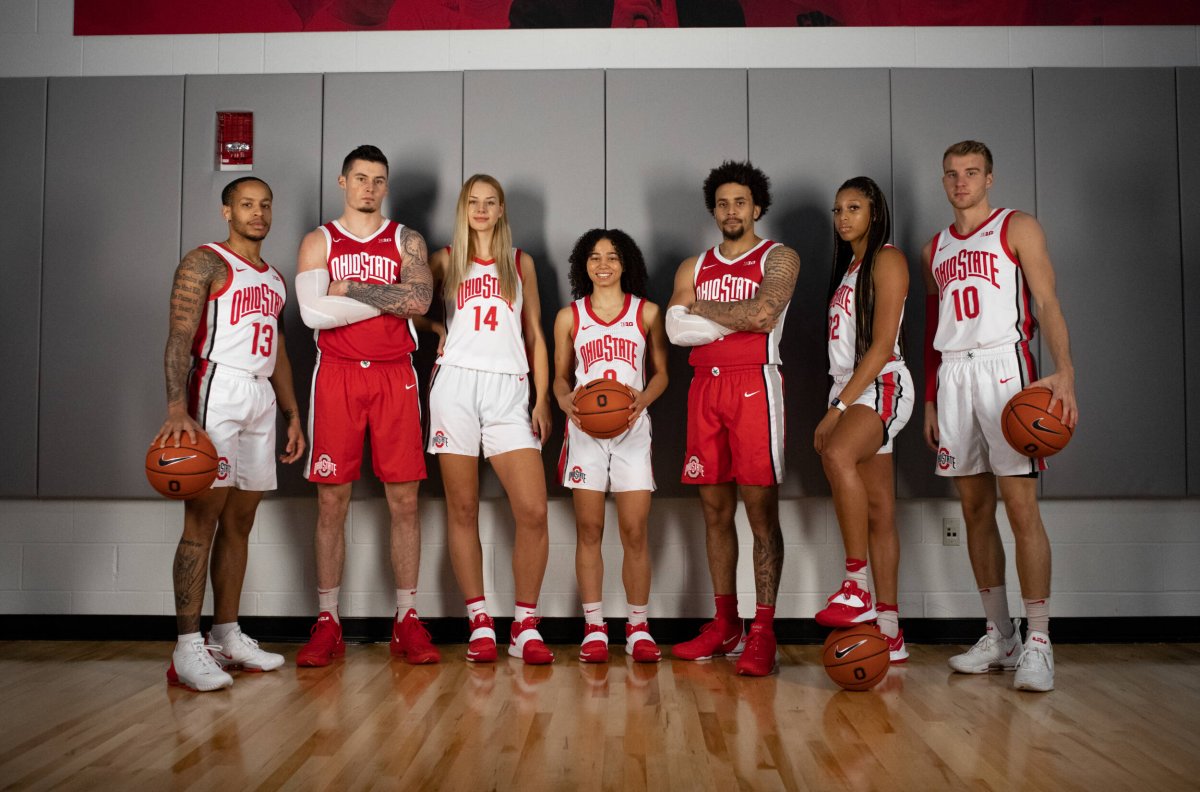 You can get a full look at the new threads in the photo gallery released by Ohio State.
With the new uniforms, the Ohio State men's team now has six possible uniform combinations: the new primary home and way, the Scarlet "Clark Kellogg" era uniform, the
Gray "Jim Jackson" era uniform, along with two alternates still yet to be released.