I really hate playing the "what if" game, not just because it is rarely instructive or revealing, but also because it gives me a lot of anxiety on top of the already pretty substantial anxiety that I walk around with on a regular basis.
This is because I never play to win. All of my "what ifs" involve Terry Porter not finding his flag or Matt Sylvester missing a crucial three or Mike Thomas not having his big toe in-bounds against the Tide or me not having the guts to chat up my future wife or Kroger running out of tetanus shots before I moved that rebar. Etcetera.
The danger that comes with this time of year is that college basketball in March is just one long stream of "what ifs," usually in the form of a last second three point shot that makes or breaks the outcome of a game. It's thrilling when watching as a relatively dispassionate outside observer and completely agonizing when it's your team that is relying on a fickle universe to dispense an appropriate amount of good karma in your direction.
It's true that this has worked for Ohio State men's basketball in the past. Aside from the aforementioned Sylvester triple, Ron Lewis extended the plot against Xavier in the second round of the 2007 NCAA tournament, Evan Turner buried Michigan in the Big Ten tournament in 2010, and (relevant for this little bit of online therapy) Aaron Craft beat Iowa State in the 2013 edition of March Madness.
So to that point, I'll admit to being pretty nervous about the Iowa State game tonight.
In part because the Cyclones are a mercurial time bomb of a team that can score points in bunches, and the 2018-2019 Buckeyes are... not. But also because when it comes to tournament play, ideally you have a team that's good enough to not leave things up to last-minute heroics.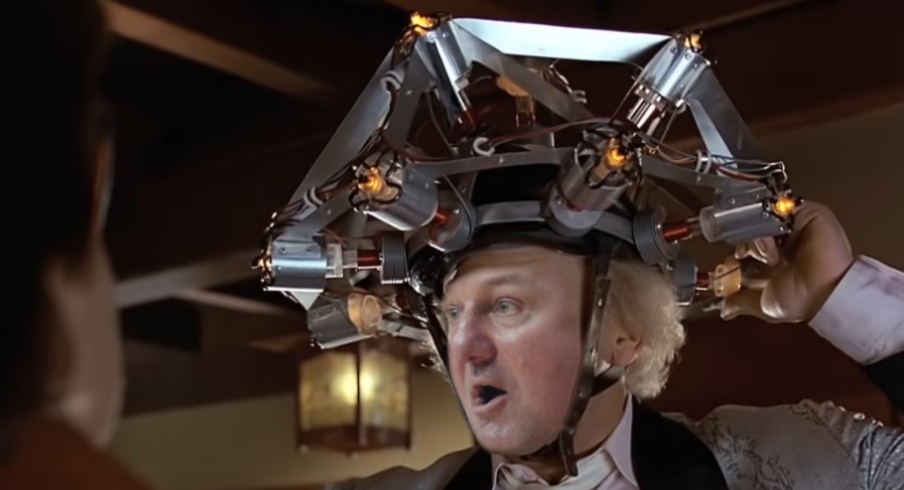 There's that anxiety again. Hell, after all, the 2007 edition of the Ohio State men's basketball team was one of the best squads anyone has ever seen, and they came very close to getting bounced (twice!) before the Final Four. Success in a tournament like March Madness owes a lot to just sometimes Hitting A Big-Time Shot.
Which is why Aaron Craft's dagger in 2013 might be instructive.
In a weirdly specific self-own of sorts (or, maybe, a very self-confident preemptive exorcism), The Ames Tribune just published an oral history of one of their worst basketball losses, and it's chock full of tasty morsels like so:
[Chris] Babb: That was our gameplan. Switch, contest - for a guy who wasn't 30 percent from three. They're going to set a ballscreen, switch, contain him, contest the shot. With the a guy like that, with a percentage like that, what more could you ask for? He played that perfectly.
It's the kind of beautiful shock like that that's emblematic of the kind of seriously ballsy risks that teams need to take from time to time in the NCAA tournament.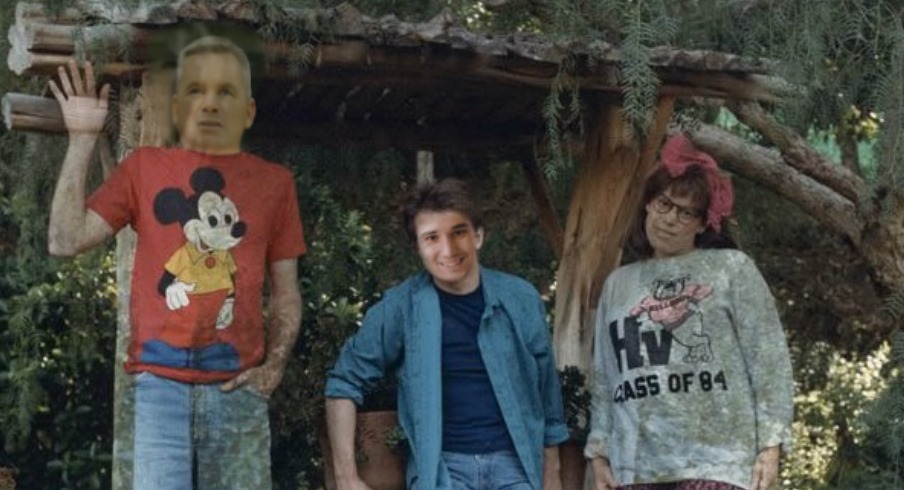 Aaron Craft was, in fact, shooting exactly 30% from three during the 2012-2013 men's basketball season, and while that edition of the Buckeyes had Deshaun Thomas putting up 20 points a game, Craft was actually the only other player on the team scoring in double digits. Against Iowa State that last threeball knocked up his scoring total to 18 points, and as a result a 41% overall shooter ended up being pretty damn good for the Buckeyes, thank you very much Mr. Babb.
I don't know where such a hero will emerge for Ohio State tonight, but that's kind of the point: in March, brilliance can come from anywhere. In 2013, the Buckeyes were a two seed riding a nine game winning streak (and Iowa State, for their part, was a 10 seed that had been 3-3 in their previous six games) and a prohibitive favorite. Now the shoe is on the other foot, and the Cyclones have all the momentum.
Good. Because while all of those last second heroics I mentioned a few hundreds words ago were super kickass and fun, they also came from teams that were the favorites, burdened with the expectation of winning big no matter what.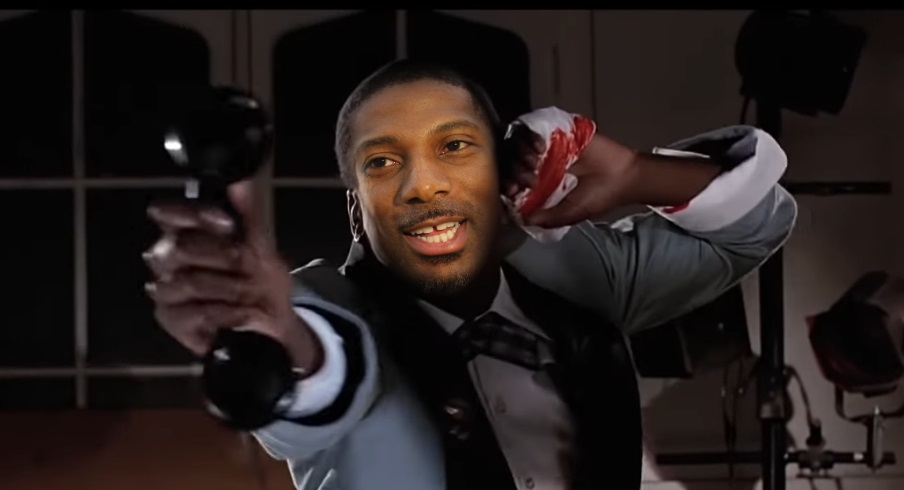 Ohio State doesn't have that kind of pressure in 2019, and that means there's no damn reason not to go down swinging for the fences. If they can hang tough, who knows what kind of fun we might see from Kaleb or C.J. or Andre or even Justin?
After all, this is March, and the past might just predict the present.