Scoonie Penn knew he wanted Ohio State's basketball program to do something in February for Black History Month.
He just wasn't quite sure what would best serve the team, along with the general public.
As Penn began to brainstorm ideas during his son's birthday dinner with his daughter and niece on Jan. 27, the group considered the possibility of the Buckeyes honoring Barack Obama, Martin Luther King Jr., Rosa Parks, Jackie Robinson and other famous African-Americans who broke through racial barriers.
"But then, you know, we realized we're at an academic institution and black people have contributed so much to society that doesn't get recognized," Penn told Eleven Warriors on Thursday.
They continued thinking, evaluating possibilities, and Penn and his family eventually spawned the idea of recognizing black inventors.
"No one talks about it, no one speaks about the significance that black people played into society and a lot of things that we have," Penn said. "People just think black history is about slavery, and it's not even close to that. Blacks have history besides slavery. And it's important that we know that."
The idea was simple. Every player would wear a black T-shirt for their final warm-ups and keep them on on the bench during an upcoming game in February. On the front of the shirt? A black inventor's name. And on the back? Their respective invention. On the back of the shirt along the neckline, "Black History Month" would be written.
Penn, a former Ohio State guard who now works as the team's director of player development, ran the idea by Chris Holtmann and Gene Smith, both of whom supported it. Nearly a month after the dinnertime discussion that spawned the shirts, Penn's idea came to fruition.
Instead of their typical scarlet-and-gray shirts, the Buckeyes donned the black shirts as they ran out of the tunnel for their final pregame warm-ups before Wednesday's game against Northwestern at the Schottenstein Center. Players not in the game wore them as they sat on the bench.
"I want everybody to know that there are black people that have done great things in society that you probably don't know that you need to know," Penn said. "That black people have done more than sing and dance and play athletics. It's more than knowing Michael Jackson, Michael Jordan, Jackie Robinson, Muhammad Ali or Harriet Tubman, Martin Luther King. There's a lot more.
"I hope it's done its job. I hope people looked at the names. Because I think people did. I think people last night were looking like, 'I wonder what that is.' Maybe they opened up their phone and Googled it and figured it out. But that's the kind of things we need. We need to educate a society on different things."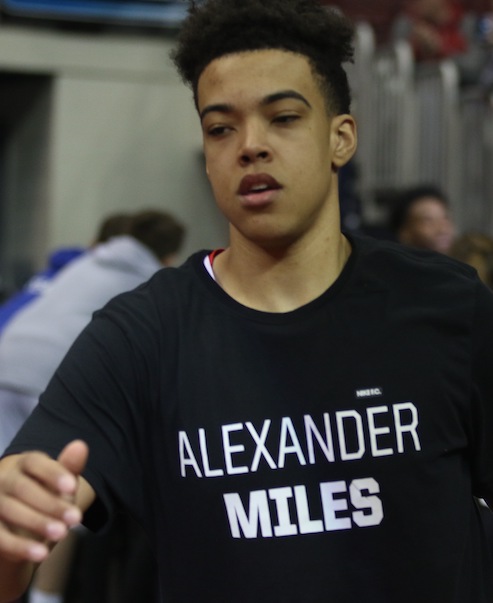 The inventors weren't randomly chosen by players on the day of the game.
When Penn met with the team to let everyone know about the shirts, he assigned each player some homework, and it had nothing to do with basketball. All 14 players – black, white, scholarship, walk-on, it didn't matter – were assigned a black inventor. Penn told them to research their respective inventor and invention.
He wasn't sure how many players had heard of the inventors, and he didn't ask. Penn didn't want to put anyone on the spot or embarrass them for not knowing these people. Instead, he just wanted to use this as an opportunity to educate the predominantly black team about the contributions of black people in America.
"I thought it was good," Penn said. "Just to educate the guys a little bit and have them understand the importance because like I told them yesterday before the game when I spoke to the guys, I said, listen, it's important that we recognize them because if there weren't people doing what they've done in the past, we would not be here right now. Black people paved the way for other blacks, so the fact that some of these people done what they done allowed us to attend Ohio State University, allowed us to be able to play basketball on national television and things like that."
Duane Washington Jr. wore Garrett Morgan's name on his chest and one of Morgan's inventions – gas mask – on the back. George Carruthers' was written on the front of Kyle Young's shirt, and spectrograph was on the back. Andre Wesson was assigned Thomas L. Jennings, the creator of dry cleaning. C.J. Walker had Charles R. Drew and blood plasma bags. Joey Lane learned about Osbourn Dorsey, the inventor of door knobs, and wore his name on his chest.
Penn had inventors and inventions for every player.
"That was big for us," said Kaleb Wesson, who represented Joseph Winters and the fire escape ladder. "Just giving us a little education throughout the year. That's big. Black History Month, it's just big. We've got a lot of injustice in the country, and just having a big spread media like this just helps it out a lot."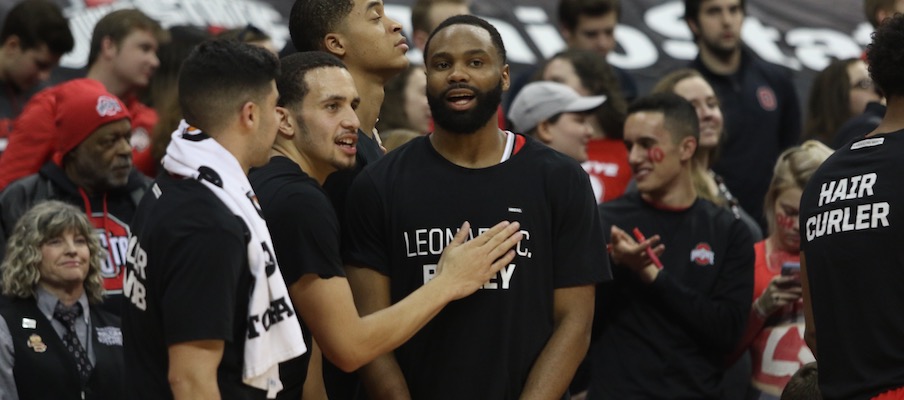 Prior to a game last February, Ohio State players wore black warm-up shirts reading "EQUALITY" for Black History Month. 
"I think it's really good for our program that we do things like this," Penn said. "Yeah, these kids are here to get an education and play basketball, but as staff members, as coaches, as teachers, if that's all they leave with is basketball and the schoolwork then we haven't done our job. They need to know what's going on in society, thing that go on in the world. And I think this kind of shows that."
In recent years, Urban Meyer has talked about the importance of maintaining discussions with Ohio State's football team about social issues. He views it as important for the college students to both maintain a knowledge and dialogue of current events, which is one of the reasons he created the Real Life Wednesday program.
Penn said Holtmann and the basketball program have similar sit-downs and discussions about societal issues, calling it "just as important as anyone making a basket."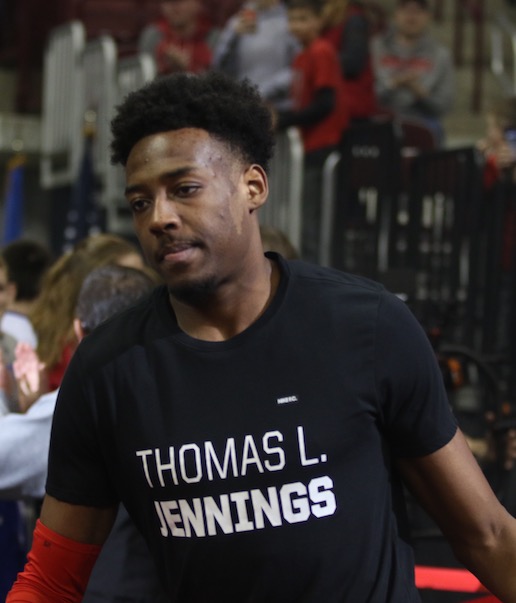 "Our guys don't mind talking about it and their experiences," Penn said. "I think it just rubs off on each other, so it makes it easy, it makes it fun that these men are willing to learn, they're eager to learn and they're open-minded about learning different things. Predominantly our team is black. Well, college basketball is predominantly black. NBA is predominantly black. NFL is predominantly black. But you don't have predominantly black coaches. You don't have predominantly black owners. So there's a lot of work that needs to be done.
"But it's important that our athletes know who we are, where they come from, what their history is. Because if we don't tell them and if you don't really go searching for the research, you're not going to know."
The black shirts with the black inventors weren't just for the players, though Penn said "they loved it." Penn hoped they'd influence "everyone" in the Schottenstein Center on Wednesday and watching on TV.
He wanted players on the majority black team to learn about influential African-Americans, but also hoped those in attendance might become more educated on the people whose names and inventions were emblazoned on the shirts.
"I guarantee you a majority of them people that were in there last night are very educated, college degrees and all that, but maybe had no idea about any of these people on the shirts, which is very sad," Penn said. "But again, hopefully it did some good. I thought it was good for our players to research an individual and learn a little more about not just black history, but it's American history as well."
As a reminder: please be respectful, and here's the Eleven Warriors commenting policy.