So much remains unknown about Ohio State in Chris Holtmann's second year at the helm.
Last year, the Buckeyes weren't sure what to expect, and no one from the outside quite knew either, considering it was Holtmann's first year with the team. Still, Holtmann said he felt there were fewer unknowns with that group. This year, he has much to learn about Ohio State, just like so many people from the outside.
"I would probably say, collectively, what's our leadership going to be, if there is one (main question)," Holtmann said last week. "I also have a question about can we score consistently and can we defend. But that pretty much encompasses everything."
So, what does Holtmann know about this group?
"I think Kaleb (Wesson) and Andre (Wesson) and C.J. (Jackson), all three, have been guys that have played really important minutes, extended, productive minutes on a good team," Holtmann said. "So, I think we know that right there. Other guys that we have returning have all, at very times, really had productivity for us, from Micah (Potter) to Musa (Jallow) to Kyle (Young) to a number of guys. And then you have a guy in Keyshawn who has shown the ability to do some things at a pretty high level."
Here are the five most important questions for Ohio State to answer that will define its success this season, which begins on Wednesday.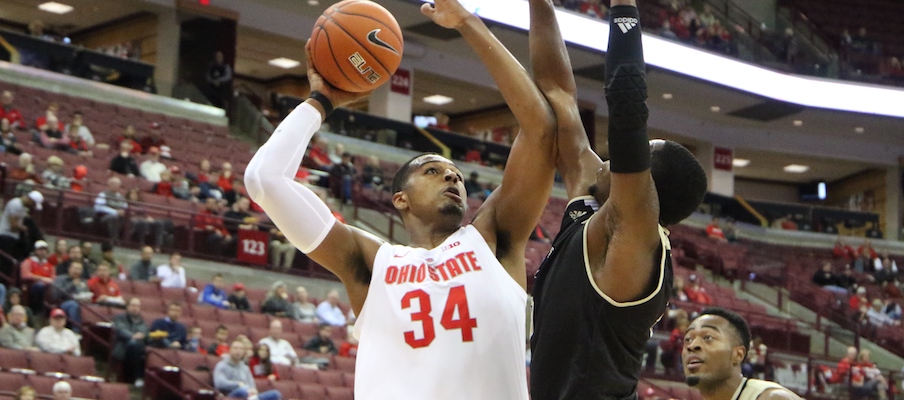 Given the losses of Keita Bates-Diop and Jae'Sean Tate, can Kaleb Wesson and C.J. Jackson develop into go-to scoring threats?
The situation
When Ohio State needed a bucket last season, Keita Bates-Diop obliged. In his Big Ten player of the year award-winning season, he averaged 19.8 percent from the field and hit 54.7 percent of his shots. Jae'Sean Tate averaged 12.3 points per game as a senior and put up at least 8.8 points per game in each of his four seasons. Both are no longer on the team, though, so their production must be replaced. Ohio State returners only two players who averaged more than Micah Potter's 4.1 points per game: C.J. Jackson (12.6 points) and Kaleb Wesson (10.2 points). Without Bates-Diop and Tate, along with Kam Williams (9 points) and Andrew Dakich (3 points), Jackson and Wesson must rise to perform at a higher level than they did last year in bigger roles.
Best-case scenario
After losing weight and getting into significantly better shape, Wesson becomes a 30-minute-per-game player and lands on the All-Big Ten team, nearly doubling his scoring average. He becomes the focal point of the offense, which assistant coach Terry Johnson said he has been working on, and utilizes an inside-out game through which the offense runs. Jackson drastically increased his shooting percentages from his first season at Ohio State to his second season, leading to an increase from 5.6 points per game to 12.6. With the ball in his hands more often than ever before, he maintains his efficiency and is comfortable with the ball in his hands, needing to make the correct play late in close games.
Worst-case scenario
Wesson can't maintain his shape, which happened last season, and as the year progresses, his body deteriorates, his fouls increase and his minutes decline. He has a similar production output as last year's. After not needing the ball as much last year with Bates-Diop and Tate, Jackson puts too much pressure on himself and reverts back to an inefficient scorer despite increasing his points-per-game average. He shoots worse than 40 percent from the field.
Most likely scenario
Given the progression of Wesson, it's easy to see him succeeding as the focal point. He's gotten into significantly better shape and has worked to become a multi-dimensional offensive player. Wesson has figured out how to use his size down low and is now stretching outside because he's a quality shooter and, as his coaches have described him, a great passer. He's able to stay on the court longer and is in contention for the All-Big Ten team. Having to drastically increase his usage rate, Jackson struggles to maintain his efficiency and his 41.6 shooting percentage and 37.9 percent 3-point percentage decline slightly.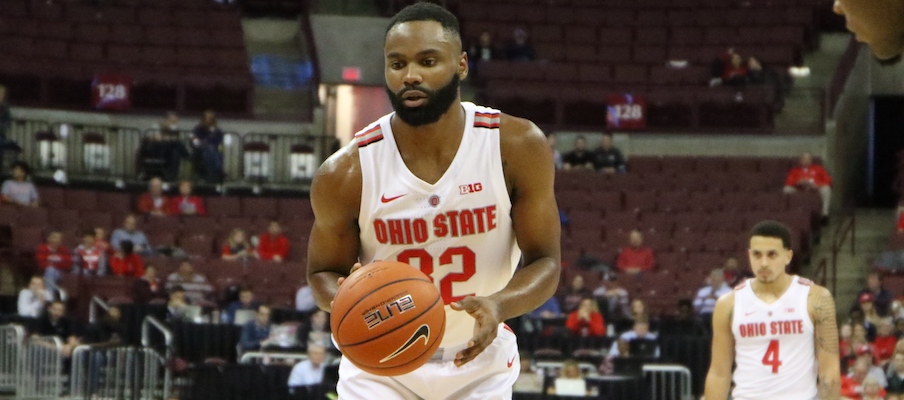 Does the team have enough stabilizing presences to get through rough patches of the season?
The situation
Ohio State's three seniors include Jackson, a quieter, more passive person, along with a graduate transfer (Woods) and a former walk-on (Joey Lane). The loss of Tate means the Buckeyes spent a large portion of the offseason searching for a vocal leader and trying to enhance the leadership qualities on an inexperienced, young team whose veterans aren't known for their voices. They need the kind of players who can be leaned on if the team goes through a rough patch, which could happen as early as the first week of the season.
Best-case scenario
Jackson, who coaches have mentioned as the team's go-to leader, becomes a louder, more authoritative voice on the inexperienced team. He's the type of player that can be leaned on if Ohio State loses multiple games in a row. Andre Wesson isn't as vocal, but is a stabilizing presence. Muhammad and Washington, talkative freshmen, earn the trust of their teammates early and develop strong voices.
Worst-case scenario
Neither Jackson nor Wesson becomes the type of player who teammates can rely on to rally the group. Holtmann and his staff spend much of the season trying to pull that out of those veterans. Neither Muhammad and Washington are listened to since they're freshmen, and they struggle on the court which makes it even harder to become the vocal presence.
Most likely scenario
As a senior, Jackson has ascended into a leadership role, but it's hard to become a completely different person as a leader, so while he's the go-to presence, he's not a Tate-like vocal leader. Wesson remains a steady presence, and Muhammad and Washington spend much of the season finding their voices on the team. Woods becomes more of a vocal leader late in the season.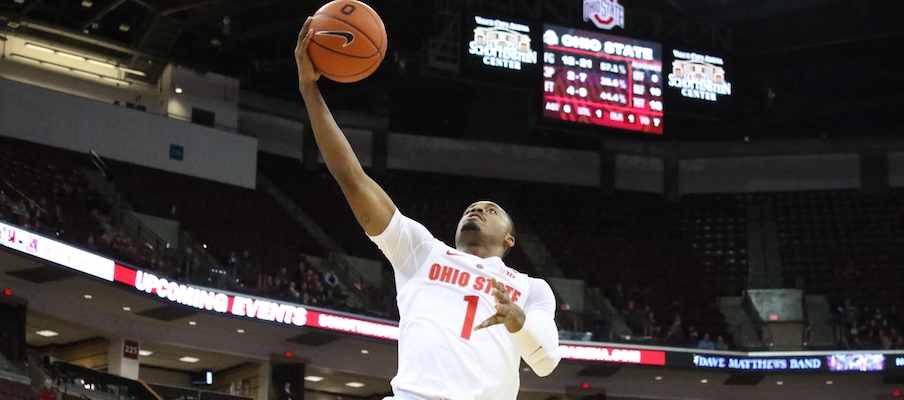 Will the newcomers make significant impacts after the team lost so much production?
The situation
Not only did the Buckeyes lose Bates-Diop, but they lost Tate, a consummate do-everything role player, a sharpshooter in Williams and a backup point guard in Dakich. They brought in a graduate transfer from Wake Forest, Keyshawn Woods, and four freshmen – Luther Muhammad, Duane Washington Jr., Justin Ahrens and Jaedon LeDee – to help make up for the losses.
Best-case scenario
After averaging double figures for the Demon Deacons, Woods comes off the bench for the Buckeyes and again averages 10-plus points per game. At Ohio State media day in September, he said he likes to make "winning plays." Though he's not one of the top two scorers on the team, he constantly makes key plays in important situations. Luther Muhammad fulfills his role of starting guard without many freshman hiccups. He finds his fit offensively and makes a major impact on defense. Off the bench, Washington is a course of instant offense and is not too inefficient. LeDee impacts games as a rebounder. Ahrens might not play much, but proves a solid shooter.
Worst-case scenario
With a role fluctuating between starter and sixth man, Woods struggles to fit in with the team. His shooting percentages drop, and he isn't a strong veteran presence. In his first season, Muhammad turns the ball over too much, has a poor shot selection and isn't a settling presence in the starting lineup. Washington misses a large percentage of his shots and neither LeDee nor Ahrens proves to be ready for the collegiate level.
Most likely scenario
Though Holtmann said Woods will play starter minutes, he settles in as a sixth man and puts up double-figure points while playing three different positions. Woods becomes an important role player. Muhammad turns into an impact defender as the season progresses and figures out his role on offense, as well. Washington's shot isn't consistent, but when he's hot, he's someone the Buckeyes' bench unit can ride. LeDee finds a few minutes, but ultimately doesn't play much. Ahrens either plays sparingly or redshirts.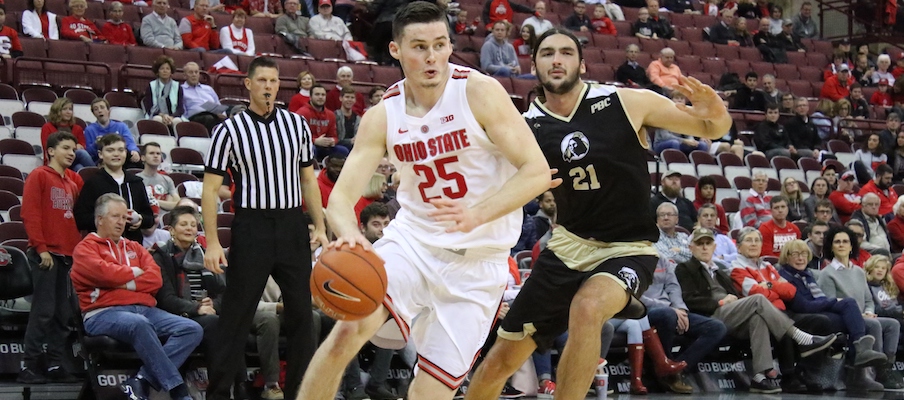 Can enough secondary scorers step up to complement Kaleb Wesson and C.J. Jackson?
The situation
Wesson and Jackson will likely be relied upon as go-to scorers, but they can't do it by themselves. A cadre of secondary players must step into productive positions on offense to make up for the loss of players who averaged a combined 44.1 points per game last year. Woods, Andre Wesson, Kyle Young, Musa Jallow, Micah Potter, Washington and Muhammad are the options.
Best-case scenario
Woods has averaged double-digit points before, and he does so again in his one season for the Buckeyes. Using some of the play-making ability he worked on in the offseason, Andre Wesson turns into a much more productive offensive threat. Though Young isn't a premier offensive player, he uses his hustle to get points where he can. Jallow shows he took the next step in his offensive development. Muhammad has a good enough shot that it allows him to get defenders close enough to utilize his driving ability. Washington's shots fall enough for him to be a high-level bench scorer. Potter's improved defense allows him to stay on the court for longer stretches to use his proficient post offense more often.
Worst-case scenario
Though Woods scored double digits in the past, he struggles to find his role on this team, thus decreasing his offensive output. Wesson's game doesn't take the next step on offense and he remains a defense-first player. Without much of a shot, Young only averages a couple points per game. Jallow doesn't handle the ball well enough to remain on the floor. Muhammad's lack of a consistent jump shot allows defenders to sag on him and not allow him to beat them off the dribble. In his first year at Ohio State, Washington's shot doesn't fall often enough to make him a threat off the bench.
Most likely scenario
Woods is a steadying presence with the bench unit, and he puts up 10-plus points per game. Though Wesson handles the ball more, his scoring only slightly increases and his main contributions remain in other areas of the team. In his first major minutes, Young doesn't have a huge role in the half-court offense, but he picks his spots and manages to put up a decent amount of points without ever being the focal point of the offense. Jallow hits a bit of a slump since he didn't have much of an offseason. Muhammad has some typical early career struggles, but his ability to score off the bounce is a boost to a team that lacks similar players. Washington is a hot-and-cold shooter, but is an important scorer from the bench. Potter doesn't play a huge offensive role, but he makes an impact when he spells Kaleb Wesson in the frontcourt.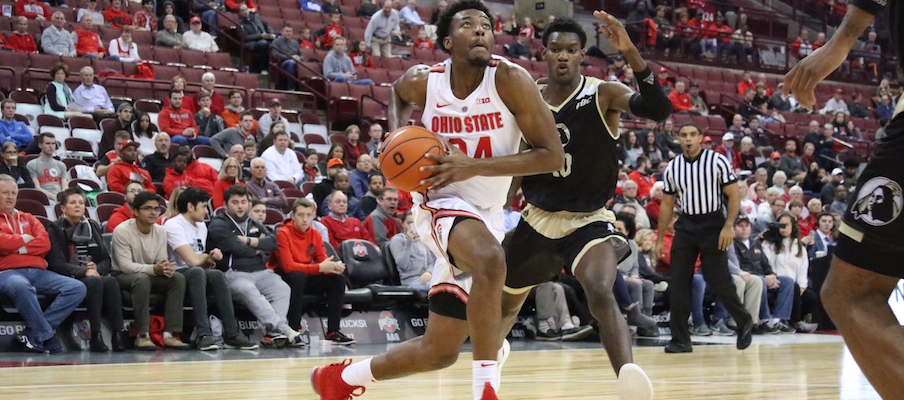 Can Ohio State's defense overcome the loss of length with multiple energetic, yet unproven players at key spots?
The situation
The loss of Bates-Diop and Tate hurt Ohio State on the offensive end of the court, but Holtmann has said he's worried about not having them will also hurt significantly on defense, since they had length and the ability to switch on defense. Young, Jallow and Muhammad should play increased minutes and have defensive potential, but they're also relatively inexperienced.
Best-case scenario
Though they haven't played much yet at the college level, Young, Jallow and Muhammad join Andre Wesson to make up a versatile group of defenders on the wing. Jackson and Woods are serviceable defenders at guard, and Kaleb Wesson and Micah Potter make the necessary improvements to protect the rim better.
Worst-case scenario
Though they're not lacking for athleticism, Young, Jallow and Muhammad make mental mistakes on defense and aren't able to maximize their potential on that end of the court. Woods becomes a liability defensively. Potter didn't make enough improvements to be used as an offensive weapon and doesn't play much. Kaleb Wesson fouls too much, which decreases his offensive output.
Most likely scenario
Though Young and Muhammad are young, they're skilled defenders enough to help make up for the loss of length. Jackson is solid on defense, and Woods isn't a liability, but isn't a better-than-average defender either. Jallow doesn't play as much as Young and Muhammad, but he's consistent on defense. Wesson and Potter have taken steps to better themselves on defense, though they're somewhat similar to where they were a year ago.