After hosting a practice open to students on Monday, Ohio State men's basketball coach Chris Holtmann took his campus outreach one step further today when he announced he would be providing free lunch at Raising Cane's for students who showed up within a 45-minute time block Tuesday afternoon.
Students: Lets have lunch today. On me! Swing by the @Raising_Canes on campus between 12:15-1pm (if you dont have class).

— Chris Holtmann (@ChrisHoltmann) October 16, 2018
Holtmann and Ohio State basketball director of recruiting and player development Scoonie Penn took pictures and handed out free food to students at Cane's.
Happiness is a free lunch. Thanks @ChrisHoltmann for joining these Buckeyes at Cane's on campus today! #CanesWithCoach #GoBucks #OSU pic.twitter.com/rbJhxI6nYY

— Raising Cane's Ohio (@RaisingCanesOH) October 16, 2018
Last year, Holtmann held the same event, which was not nearly as heavily attended. This year, the line out the door stretched about a block.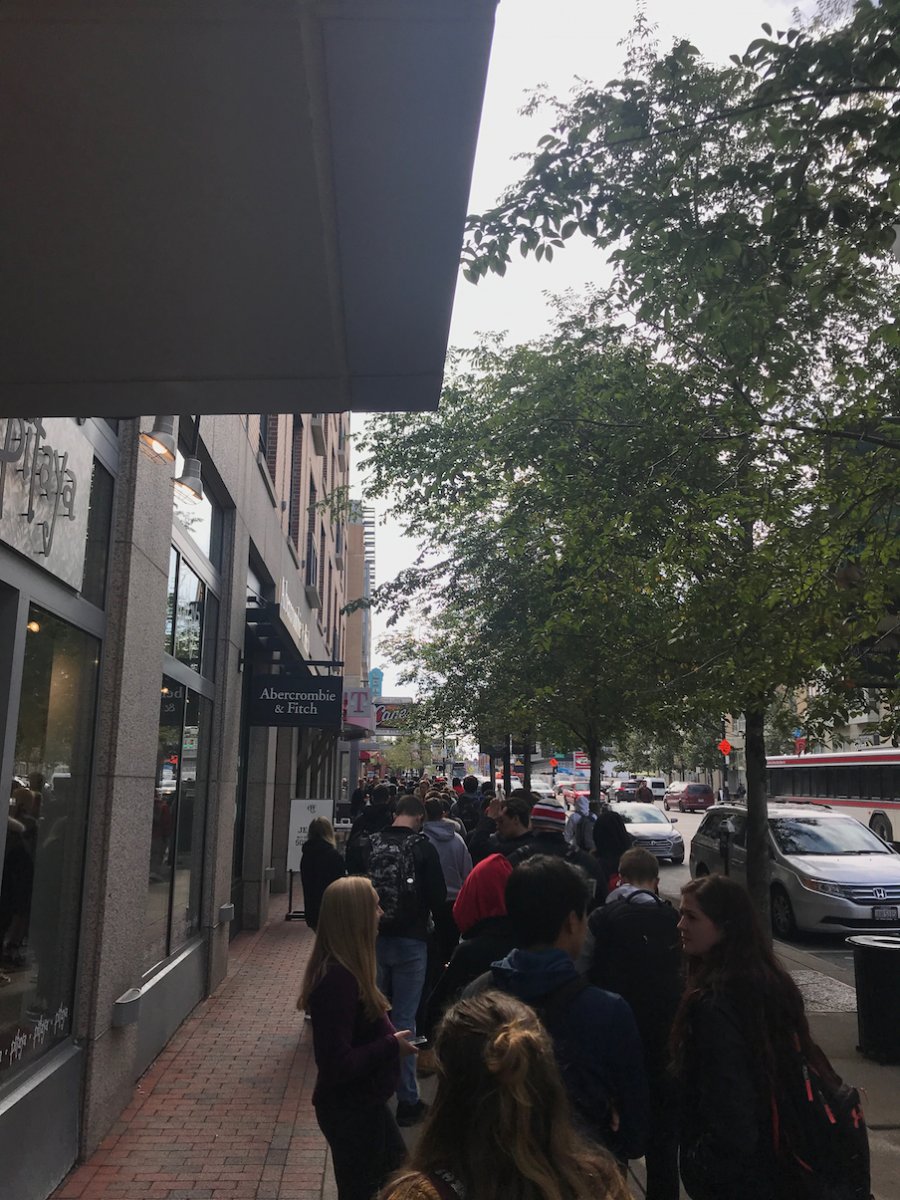 "I think we have a lot of enthusiasm around our program right now and that's a credit to our players and our staff," Holtmann told Eleven Warriors.
"I also think I tweeted way too early which is a lesson for me, but it's great to see the students and it's really cool to spend some time with them. Will I tweet two hours in advance? Maybe not."
Holtmann has been very active throughout his brief time as the Ohio State head coach in his efforts to increase student involvement within the basketball program, something that was lacking during the later years of Thad Matta's tenure.
In addition to the lunches and open practices, Holtmann has also instituted a "Free Student Non-Conference Game," where all students are eligible to attend a marquee home non-conference game for free. Last year's game was Clemson, and this year students can watch the Buckeyes take on Syracuse on Nov. 28.
"Our students are extremely important to our program," Holtmann added. "Their involvement is critical. I want them to feel ownership in how we're doing as a program. Their enthusiasm was critical really from 3/4 of the season on last year. We really need them."