During next month's NBA Draft, a team will select former Ohio State swingman LaQuinton Ross. How he ultimately performs at the next level is anyone's guess but the selection will allow Thad Matta to lay claim to what will be an eight-year streak of having at least one player selected in the draft. 
In fact, Thad Matta's current seven-year run of having at least one player selected already stands as the most impressive in school history even if it serves as only the 2nd longest streak, behind Fred Taylor's nine-year run (1967-75) run clouded by the reality that upwards of 239 players were chosen during the era, with Buckeyes going as late as the 11th, 13th and 17th rounds. Today's draft totals two rounds, or 60 players. 
Taylor's run featured just two 1st round selections in Bill Hosket and Jim Cleamons while Matta has totaled seven 1st rounders including players selected 1st, 2nd and 4th overall. 
That's not to say all of Matta's players have gone on to enjoy great success at the level. If anything, the results are decidedly mixed bag. 
With that, we examine (and rank) the professional careers of the nine Buckeyes coach Matta has helped earn a selection in the NBA Draft. 
MIKE CONLEY - 2007, round 1, 4th overall

The diminutive point guard enrolled at Ohio State as a Rivals five-star but he didn't generate as much fanfare as he should've thanks to the long shadow cast by teammate and fellow five-star Greg Oden along with Dayton five-star product Daequan Cook. 
Still, Conley was the straw that stirred the drink during his one and only season in Columbus, leading the conference in both assists (6.6) and steals (2.1) to go along with 10.3 points as Oden nursed injuries that held him back until late in the season.
The balanced Buckeyes swept the B1G regular season and tournament championships before eventually falling to Florida in the national championship game. 
Realizing his stock would never be higher, Conley smartly decided to turn pro and Memphis selected him with the 4th overall pick. After riding the pine early in his rookie season, Conley eventually worked his way into the rotation and even started 46 games. To begin his 2nd year, the Grizzlies still had too many point guards but after time, Conley's play helped management trade away competing point guards and Mike started 60 of 82 games. 
In the five years since, Conley has started every game he's played and this past season set career highs for points per game (17.2) and field goal percentage (45%). His play prompted Charles Barkley to call him the most underrated player in the league and he just recently won the Joe Dumars Trophy for sportsmanship. 
At present, the seven-year vet is clearly the class of Buckeyes in the NBA. 
JARED SULLINGER - 2012, ROUND 1, 21ST OVERALL

The cornerstone of a loaded 2010 recruiting class, Jared Sullinger arrived at Ohio State via nearby Northland High School and blew up from day one. Jared went for double-doubles in each of his first two collegiate games, including a 26 and nine performance against #9 Florida, before going off for 40 points in his seventh game.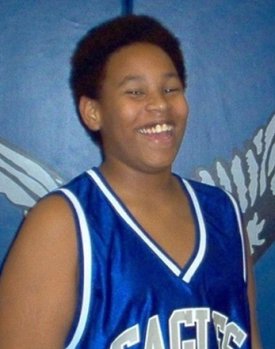 Part of a loaded roster, Sullinger averaged a 17/10 double-double as a freshman and backed it with 17/9 as a sophomore, helping Ohio State to two B1G regular season crowns, one conference tourney championship, a Sweet 16 and a Final Four before opting to turn pro. 
After being red-flagged due to a balky back, Sullinger fell to the Boston Celtics with the 21st pick of the 2012 draft. Beginning to earn more time in a solid Celtics rotation, Sullinger rookie season came to crashing halt thanks to more back troubles after 45 games. 
Following back surgery, Sullinger came back with a vengeance this past season, logging nearly 28 minutes per night, over 74 games, including 44 starts, averaging 13.3 points and 8.1 boards for the lottery-bound Celtics. 
Though a trade remains at least a possibility, Sullinger is working out this summer after being told to slim down by Celtics GM Danny Ainge, presumably to prepare for significantly more minutes at power forward instead of playing out of position at center. 
Probably the most consistent Celtic a season ago, Sullinger's career appears ready to blossom provided his back doesn't betray him. 
EVAN TURNER - 2010, ROUND 1, 2ND OVERALL

Evan Turner came to Columbus as part of a 2007 recruiting class featuring five-star Kosta Koufos, four-star Jon Diebler, three-stars Dallas Lauderdale and Eric Wallace and zero-star P.J. Hill. 
The Chicago product showed flashes of an impressive all-around game as a freshman contributor on a squad only good enough to win the NIT championship but his accomplishments as a sophomore and junior far exceeded the expectations of most.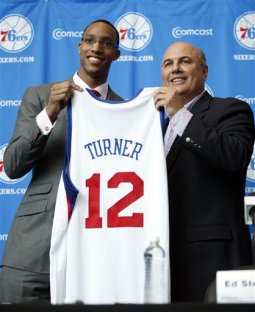 Year two saw Turner lead the Buckeyes in points, rebounds, assists and steals while leading the league in scoring. Notably, he became just the 4th B1G player since 1983 to finish in the top 10 in points, rebounds and assists, earning 1st-team all-league honors in the process. 
As a junior, Turner was a one-man wrecking crew averaging 20.4 points, 9.2 boards, 6.0 assists and 1.7 steals while scooping up every legit national player of the year award. 
That spring, Turner was the 2nd overall selection in the NBA draft by the lowly Philadelphia 76ers. Despite his collegiate dominance,Turner's game hasn't translated to a level of success worthy of his draft selection through four years. 
Turner didn't become a legit starter in Philly until his 3rd season, when he put up fairly respectable numbers including 13.3 points, 6.3 rebounds and 4.3 assists per night. After 54 games this season, all as a starter averaging a career-high 17.4 points, Turner was traded to Indiana as Philly had zero intentions of resigning the would-be restricted free agent. 
The move to Indiana, and a subsequent role as a scorer off the bench has been decided meh though the Pacers are currently battling the Miami Heat for a spot in the NBA Finals. 
Turner's achilles heel through nearly four seasons is that he's a bit of a volume scorer and players of that skill set seemingly grow on trees at the NBA level. After shooting 50% from the field in college, Turner is hitting only 42.7% of his shots as a pro including 32.6% from distance. 
His future in the NBA is still bright and he can undoubtedly fill an important role or a good team but living up the #2 pick in the draft might be an unreachable chore. 
KOSTA KOUFOS - 2008, ROUND 1, 23RD OVERALL

A five-star McDonald's All-American out of Canton GlenOak, Kosta Koufos played just one year in Columbus, earning tournament MVP honors as the Buckeyes captured the 2008 NIT Championship. His time in Columbus wasn't without controversy as his high school coach shredded Matta in an interview, accusing Thad of holding back Koufos in hopes of squeezing another year out of him:
"Listen, if you can't get along with a kid like Kosta, then you're clueless," Greynolds said. "If you're making $2 million season and can't figure out how to use a 7-foot-1 kid, you're clueless. If you can't get along with a kid who comes early, stays late and gets good grades, you're clueless, and you've got the problem."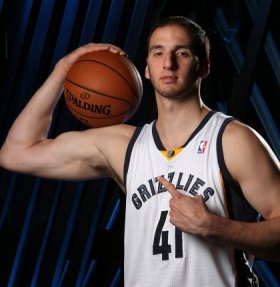 Leaving early did seem like it could cost Koufos a much higher draft slot the following year but Koufos still ended up a 1st round pick, going to Utah with the 23rd overall selection. Despite his 1st round status, Koufos averaged just 8.8 minutes per game over his first two seasons which also featured two separate trips to the D-League. 
Early in his third season, Koufos was traded to Minnesota as part of a package involving Al Jefferson. Less than a year later, he was traded to the Denver Nuggets as part of a three-way deal landing Carmelo Anthony in New York and it was in the Mile High City that he began to carve out a role at the NBA level. Koufos started 24 of 48 games during the 2011-12 season averaging 5.5 points and 5.4 boards. The following season, he signed a three-year, $9 million extension with the Nuggets and started 81 games posting career highs in points (8.0) and rebounds (6.9) while shooting an impressive 58% from the floor. 
Despite progress shown, Denver dealt Koufos to Memphis this past offseason and the big fella played in 80 games serving as Marc Gasol's backup, and starting 22 games as Gasol nursed injury. In those 22 starts, he averaged 8.8 points and 8.5 boards, recording 11 double-doubles. On the season, he was statistically a better rebounder than teammate Zach Randolph per minute and the Grizz will most likely pick up his option for next season. 
Though he isn't universally loved in Columbus thanks to the controversy toward the end of his freshman season, Koufos has become a serviceable player in the NBA. 
BJ (BYRON MULLENS) - 2009, ROUND 1, 24TH OVERALL

Out of Canal Winchester, Ohio, Mullens co-headlined Matta's 2008 recruiting class with William Buford. The rest of the class featured forgettable names like Nikola Kecman, Noopy Crater, Jeremie Simmons, and eventual transfer Walter Offutt.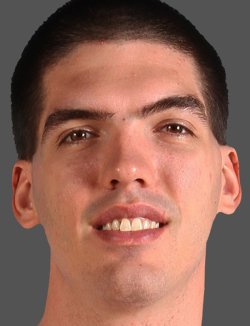 In what was a disappointing one-year stint in Columbus, Mullens seemed to play with a don't-get-hurt mentality on the way to 8.8 points and 4.7 boards per night in only 20.3 minutes of action. He was good enough to win the league's Sixth Man of the Year award and parlayed his potential into a 24th pick in the 2009 NBA Draft by Dallas who then traded his rights to Oklahoma City. 
During his first two pro seasons in OKC, Mullens played in 26 games for a grand total of 139 minutes and asked everyone to call him Byron going forward. After the 2011 NBA lockout ended, the Thunder dealt him to Charlotte and he started 25 of 65 games posting 9.3 points and 5.0 boards. The following season (2012-13), he started 41 of the 53 games in which he appeared, averaging career-highs in points (10.6) and rebounds (6.4).  
He didn't stick in Charlotte, signing with the L.A. Clippers this past offseason only to have the Clips trade him to Philly midway through the season. 
Armed with a player option for just over $1 million for next season, it's hard to imagine Mullens won't exercise it to remain a Sixer for at least the 2014-15 slate. 
Because he's a seven-footer that doesn't want to play on the block despite limited perimeter skills, including a career 40.8% shooting percentage including 32% from distance, he's on the clock when it comes to staying in the league. 
GREG ODEN - 2007, ROUND 1, 1ST OVERALL

Yep, as tough as it is to swallow, Mullens ranks ahead of Greg Oden. Despite being drafted two years earlier, Oden has played 84 less games and scored 558 less points thanks to roughly 137 surgeries.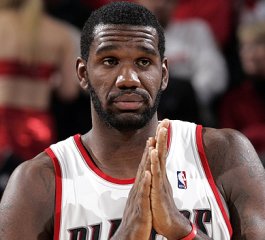 Selected #1 overall by Portland ahead of names like Kevin Durant, Al Horford, Mike Conley, Jeff Green, Joakim Noah, Marc Gasol and at least 20 legit NBA players, Oden's body betrayed him from day one. 
He missed his entire rookie season due to microfracture surgery before managing to play 61 games in year two, with 39 starts, but sat out nearly a month with a knee injury. The following season (2009-10), after averaging 11.1 points and 8.5 boards in 21 games, he fractured his patella in December forcing him to miss the rest of the year (60 games). 
Another microfracture surgery was needed in late 2011, and after a setback forced a third microfracture procedure in early 2012, Oden was out of the NBA until the Miami Heat signed him prior to the 2013-14 season. This season, Oden has appeared in just 23 games, averaging 9.2 points and 2.9 points. Brought on with the sole purpose of potentially matching up with Roy Hibbert of the Indiana Pacers, Oden has been inactive thus far in the Eastern Conference Finals. 
Considering Oden is such a solid guy, and we saw that up close when he came to Eat Too, Brutus when 11W was cutting its big boy teeth, nothing would be sweeter than seeing him steady the ship but at this point, that is wish based on more hope than history. 
DAEQUAN COOK - 2007, 1ST ROUND, 21ST OVERALL

I admit it, I thought a young Daequan Cook might emerge into an NBA all-star. Instead, the five-star out of Dayton Dunbar barely found traction at Ohio State before turning pro after one season. 
Selected 21st overall by Philly and subsequently traded to Miami, Cook played for four NBA teams in six years before landing in the Euroleague. Cook averaged 6.4 points per game in the NBA and never found his niche thanks to clankish shooting including 37% from the floor and 36% from beyond the arc. 
Cook recently finished his season with the Walter Tigers in Germany, averaging 12.9 points but with a dreadful 38% field goal percentage including 35% from deep - the same achilles heel that chased him out of the NBA. 
DESHAUN THOMAS - 2013, 2ND ROUND, 58TH OVERALL

Opting to turn pro following his junior season in Columbus, Deshaun Thomas was selected 58th overall by the San Antonio Spurs. The move was considered a gamble but the reality was that Thomas wouldn't likely improve his draft stock much even with a sick senior season. 
Thomas played summer league ball with the Spurs before landing in France with JSF Nanterre. In his first year as a pro, Thomas averaged 12.1 points per game on 48% shooting and teamed with David Lighty to win the French Cup Championship. 
It's certainly a stretch that Thomas could find his way into a meaningful role with an NBA team but stranger things have happened. 
JON DIEBLER - 2011, 2ND ROUND, 51ST OVERALL

A four-star sharp-shooter from Upper Sandusky, Jon Diebler's Ohio State career got off to a rocky start as he shot 29% from distance as a freshman but by his senior year, Diebs was a 50% shooter from distance armed with a high basketball IQ. 
Drafted by Portland late in the 2nd round, Diebler landed in Greece for the 2011 season and is currently balling in Turkey. Last year, for Pinar Karsiyaka, Diebler averaged 9.7 points per game on the strength of 48% from the floor and 45% from deep. 
He'll likely never see an NBA floor but can fill a niche overseas that should enable him to have a long and productive career overseas.