After years of scheduling a heavy dose of cupcakes to fill the non-conference slate, it looks as if Thad Matta might finally be willing to make a stronger effort to play with the big boys. 
Though a four-team event coined the CBS Sports Classic featuring Kentucky, North Carolina, UCLA and Ohio State was confirmed last October, the Buckeyes' opponent for the 2014 tilt, the Tar Heels, was just announced earlier this week. Even better, the games spanning the next three years will be neutral site affairs, providing neither team a home court advantage while allowing Matta to further the program's footprint. 
Next December, OSU will take North Carolina in Chicago's United Center followed by a 2015 clash with Kentucky in Brooklyn and a 2016 tilt with UCLA in Las Vegas.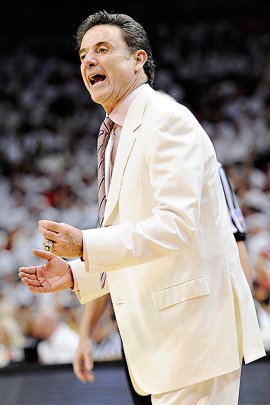 Complementing the date with with Roy Williams' squad next year, the Buckeyes will also travel to Louisville to take on the Cardinals as part of the ACC/B1G Challenge giving Matta two elite non-conference matchups. 
Also announced earlier this week, the B1G struck an agreement with the Big East to participate in the Dave Gavitt Tipoff Games running through the 2022 season. Each B1G team is guaranteed at least four games over the eight year span but conference heavyweights such as Ohio State could conceivably participate more than four times. 
Matta didn't obviously birth the idea nor is the Big East what it used to be but knowing the format will follow the ACC/B1G challenge in that it will look to create competitive matchups, the Buckeyes could conceivably face the likes of Villanova, Georgetown, Xavier or Butler, to name a few. Again, not exactly Kansas, but definitely not Louisiana-Monroe. 
All of this would be welcome news anytime but especially after last season in which the non-conference slate was highlighted by one tournament team (North Dakota State) along with matchups against Marquette and Notre Dame. Those two combined to go 32-32 on the year. Now, it's fair to note you can't always predict in advance which non-conference teams will be decent by the time tip-off rolls around, however you can minimize the risk by scheduling more consistently great-to-elite competition. 
Interestingly, as janky as last year's non-conference schedule appeared to be, it actually served as Matta's toughest – by Strength of Schedule ranking – over the last five years. Let that sink in for a second. 
For a bit of context, here's how Ohio State's non-conference schedules of the last five years stack up with the top five winningest programs in history, along with the Buckeyes' chief peer in the B1G, Michigan State: 
Non-Conference Scheduling


| TEAM | 2013-14 | 2012-13 | 2011-12 | 2010-11 | 2009-10 | AVG |
| --- | --- | --- | --- | --- | --- | --- |
| KANSAS | 1 | 17 | 33 | 32 | 29 | 22 |
| DUKE | 18 | 1 | 44 | 35 | 37 | 27 |
| MICHIGAN STATE | 24 | 86 | 51 | 17 | 104 | 56 |
| NORTH CAROLINA | 36 | 70 | 20 | 95 | 93 | 63 |
| KENTUCKY | 9 | 59 | 11 | 109 | 180 | 74 |
| SYRACUSE | 109 | 106 | 126 | 38 | 26 | 80 |
| OHIO STATE | 65 | 134 | 72 | 128 | 129 | 106 |
Pitifully, not only did Ohio State's non-conference SOS from last season serve as a five-year best at a mediocre 65, it only boosted the five-year average to a 106th ranking. Over that same span, among B1G teams, Matta's non-conference slate ranked no better than 5th and was as weak as 9th in 2010-11.  
Over the last five years, outside of the ACC/B1G challenge, the only remotely legit non-conference foes have been Kansas (twice), Florida (twice), North Carolina, California and Butler. Meanwhile, just last year, the Kansas Jayhawks played six NCAA tournament teams as part of their non-conference schedule.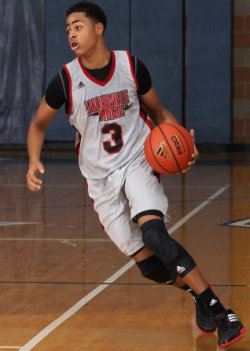 With this nonsense serving as a backdrop, it's time for Matta to build on the CBS Sports Classic agreement and seek out other more competitive opponents to dot the November and December schedule, complementing the ACC/B1G Challenge and Dave Gavitt Tipoff Games.
The goal should be to have at least four legit non-conference games per season, something typically achieved by the truly elite programs in college basketball such as those listed above, if Matta wants to take the program from great to elite. 
The bottom line is that kids today want to test themselves against the best competition and strength of non-conference schedule can help attract recruits already intrigued by the rugged B1G slate. Additionally, fans in a football town are more likely to become avid hoops supporters such as those already found at elite programs like those in the graph and national pundits who help shape the narrative for programs are much more intrigued and complimentary of programs that take on all comers. 
Now that Matta is welcoming a top notch crop of freshmen this fall, highlighted by the silky smooth D'Angelo Russell, with a 2015 class already featuring three four-stars on the heels of what was largely a swing and miss in 2011 followed by a one man class in 2012 and a two-man class in 2013 anchored by a promising Marc Loving, non-conference scheduling needs to take the next step toward elite program status.