The argument that there are too many bowl games is not a new sentiment shared by those who have no interest in seeing the likes of Miami University and Louisiana meeting in the LendingTree Bowl.
By 1938, four bowl games were added to the postseason to compliment the Rose Bowl. This was met with immediate pushback by those who thought that bowl games were "overdone." 
Five bowls were too many for the sports editor of The Lantern in 1939 who believed that just the Rose Bowl was plenty.
From the November 2, 1939 issue of The Lantern:

I do wish this person could have seen Ezekiel Elliott's 85-yard run against Alabama in the Sugar Bowl to put their concerns over at least one of those five bowls to rest, but the debate over postseason play didn't stop there.
Before the BCS, national champions were named by various polls after all of the bowls were played, sometimes resulting in multiple national champions. Some called for a college football playoff system in 1975 to decide the true national champion, but others – including Woody Hayes – were against the idea.
From the January 2, 1975 issue of The Lantern: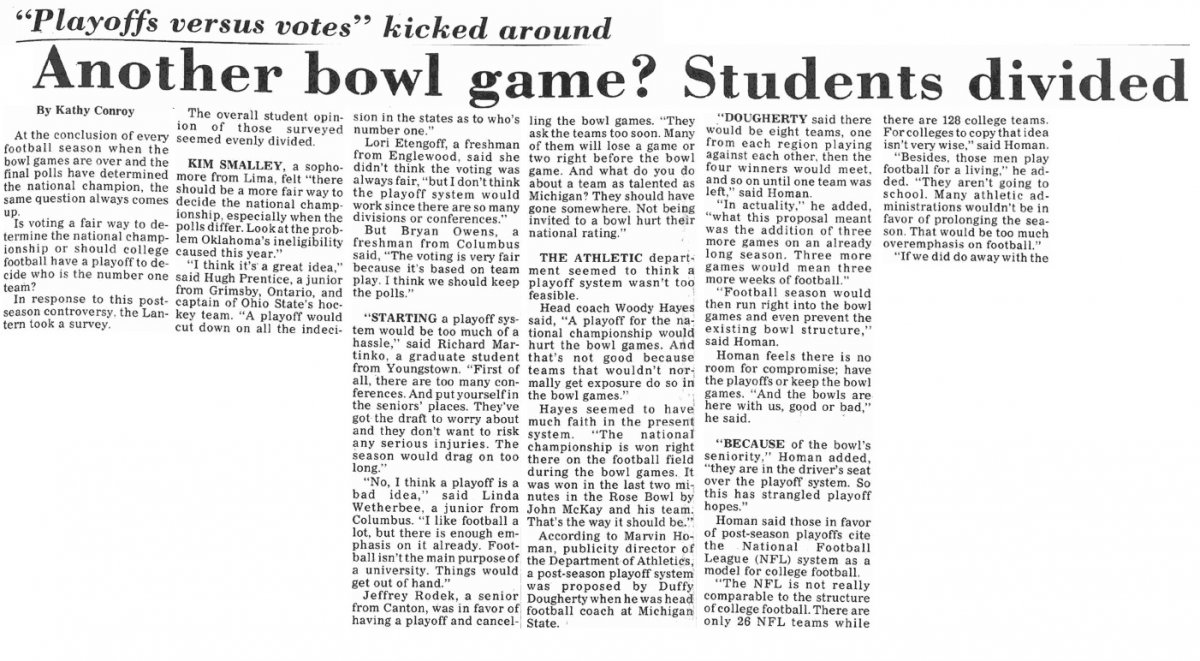 Nonetheless, it's safe to say the college football postseason has seen its fair share of debate and change. But, what's some fun without a little chaos?