November is for Champions. Every week from now until Selection Sunday will serve as "Separation Saturday". Except for the third weekend in November in the SEC. The cumulative effect of good performance is separating the cream from the rest in the analytics, and it will take more than a single loss to knock a couple of teams down in F/+. But, if the first two and half months of this season are any indication, analytics be damned. On any given Saturday just about every team in CFB is vulnerable this year. I fully expect a 2007-like finish to this season.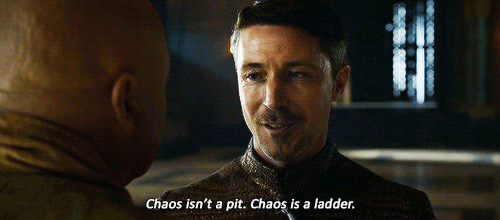 Week 10 F/+ Top 40
Week 10 Observations
F/+ Top 10: Clemson's reign as #1 in F/+ was short lived; Bama is #1 again, but Clemson is just a fraction behind them in all the analytical ratings. The rest of the Top 5 (UGA, OU, UM) remain the same. The biggest change in the Top 10 is newcomer UCF, which jumped seven places to claim the #7 spot. Fresno State also made it in at #10. For the first time this season The Ohio State University Football Buckeyes are not in the F/+ Top 10. Whatever.
Overrated: This list hasn't changed too much, despite teams like UK, UF and LSU getting exposed. LSU is only six places too high in the CFP Poll, but UK is an obscene 14 spots higher in the poll than in F/+, and UF is 11 spots higher. This is one week where it looks like the AP Poll might be more realistic than the committee. WVU, continues to climb in F/+, albeit slowly, and now is only six places lower in analytics than in the CFP. WSU is also inching up in analytics to #15 this week, while the AP has them at #10 and the CFP at #8. Texas is the one that really shocks me. The Longhorns actually climbed in F/+ this week to #33, but that still puts them 18 places lower than their AP ranking and 14 placers lower than the CFP. Pollsters like them some 'blue bloods'.
The ACC remains the mostly grossly overrated conference in football, which is one of the reasons I will fight the "Power Five" moniker until we develop a better system for college football. Syracuse may be 7-2 and ranked #13 in the AP and CFP Polls, but they would be an underdog to at least 46 teams in FBS this weekend. They are #47 in F/+, over 30 places lower than their poll rankings. UCF, Fresno State, Missouri, MSU, Purdue, Utah State, Iowa State, UC, Texas Tech, Temple, Appalachian State, Boise State, San Diego State, Buffalo, UAB, and Houston would all be favorites in a match-up with Syracuse. Likewise, Boston College has no business being ranked #17 in both polls. Their F/+ has them at #37.
Underrated: Mizzou – called it. The Tigers from Columbia, MO are just Vandy, Tennesse and Arkansas wins away from the CFP Top 25. It's gonna happen. Mizzou is currently #14 in F/+, up 10 places from last week after snuffing the Gators. Although they aren't getting the AP love that Purdue, Texas Tech and A&M are getting, I expect that to change next week.
Washington and Michigan State also won their way into the Committee's good graces this week, but they are still well below below their F/+ rankings in the AP Poll. The Huskies show up at #8 in F/+ and have stolen the claim to "best 3-loss team in football" from the SEC. Sparty doesn't really qualify as underrated anymore, but they're still showing up lower in the polls than in analytics.
Fresno State continues to be underrated by the committee, having made the Top 10 in F/+ but barely cracking the CFP Top 25 at #23. [Sat AM edit: Fresno State lost on the Smurf Turf last night. That'll leave a mark.]
But the biggest loser this week is Utah State. The Aggies appear in F/+ ratings at #20, and the AP Poll actually ranked them at #14. The CFP Committee couldn't even see fit to rank the Aggies, a team that is averaging 50 points a game, and who's only loss was a week one shootout at Michigan State where they scored 31 points: the most points scored against the #7 defense in S&P+, which only gave up an average of 17.5 points per game in all its other contests.
Group of Five Watch: UCF reclaimed the top spot from Fresno State, climbing to #7. Now both teams are in the F/+ Top 10. I can't remember seeing two Group of Five teams in the Top 10 at any time in the past four seasons. UCF, however, appears the only one the Committee lends any legitimacy to, probably based on last season. If Utah State makes it though San Jose State, Colorado State and Boise State (they should call it the Mountain State Conference), a Fresno State-Utah State championship game would be fun to watch [Sat AM edit: but probably not gonna happen now].
After having displeasure of watching UC annihilate Navy in person last week. I'm convinced that UC will win the American Conference. They are peaking at the right time, climbing to #25 in F/+ and #24 in the AP Poll. The Bearcats play USF this weekend, followed by UCF and East Carolina. They would most likely face Houston in the AAC CCG. I'm all in on the second best team in Ohio.
CFP Prediction
I'm not changing my tune until someone loses: 'Bama, Clemson, Oklahoma and OSU.
You may say I'm a dreamer, but I'm not the only one. I hope some day you'll join us, and Buckeye Nation will be as one. I still believe these are the four best teams in college football. They just don't always choose to show it.
Week 11 CFP "Top 25" Match-ups
My picks went 5-1 last week. I wasn't far off on the Buckeyes' spread, if not for a pick in the endzone and a few (six) fumbles it might have been bigger. I was way off on UM-PSU; the Buckeyes broke Penn State and Jim Franklin.
#10 Ohio State @ #18 Michigan State – Almost no one has faith in the Buckeyes at this point. S&P+ predicts an OSU win by 7.5 points on a neutral field. But the game is in East Lansing. The line started at -5.5 in Vegas and is down to -3.5 as I type. Sparty has the #7 defense in S&P+, and leans heavily on their ability against the run: #2 in S&P+ Rushing Defense. The famous military strategist Carl Von Clausewitz said the key to victory is striking the enemy's center of gravity. I think that's what the buckeyes will do; they are going to come out and run the ball down MSU's throat, and then will break things open big with Haskins's arm. Buckeyes win this by two TDs.
#1 Alabama vs. #16 Mississippi State – Bama is favored by 24 points, and it's at home. They will probably win by 28. So long, Bulldogs. We hardly knew ya.
#8 Washington State @ Colordao – Not a Top 25 match-up, but an intriguing game. WSU is only a six-point favorite in Boulder. S&P+ says this should be closer to 10 points. My concern is the game being played in Boulder, over a mile high in elevation. Strange things happen when teams play there. I'm also a little concerned with the Cougars believing their own press. Every season Mike Leach teams seem to blow a game that they should have won handily. With Arizona and the Apple Cup on the horizon, I expect CU to sneak up on Wazzu today. Buffs by a TD.
#5 Georgia vs #24 Auburn – The eastern division Bulldogs are a 14-point favorite in this game. S&P+ has the line closer to 10 point, but the game is between the hedges. I'm with Vegas on this one. UGA and the points. Bye, bye Auburn. Please play spoiler to Alabama.
#19 Texas @ Texas Tech – Why would anyone care about this game? Because, Bevo is only a one-and-a-half point favorite in Lubbock. But S&P+ actually favors the Red Raiders by a point on a neutral field. Texas has the better defense, but they're young and coming off a disappointing loss to WVU at home. I like Texas Tech to win this one in a shootout that's close.
#2 Clemson @ #17 Boston College – Clemson is a 19.5-point favorite in Vegas and 21-point favorite in S&P+. I don't think BC has the players to win this game, unless they can neutralize Trevor Lawrence. For what it's worth, the Eagles have the #22 S&P+ Pass Defense. That's the best defense Clemson will have faced this season. If they can get to Lawrence like A&M and Syracuse did earlier this season, BC can keep this close. Otherwise, fugetaboutit.
#23 Fresno State @ Boise State – I won't take credit for this one, but I had planned to include it because Fresno State was favored to win, but I was calling for the upset. Of course posting this Saturday morning gives me zero credibility, but whatever.
As always, thanks for reading and I look forward to your comments.
Week 0 Week 1 Week 2 Week 3 Week 4 Week 5 Week 6 Week 7 Week 8 Week 9