Good Morning Dubbers!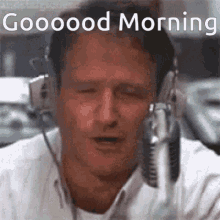 What's the best thing about being 2-0? The chance to be 3-0! And, after last weekend's upsets across college football, I'll take a few issues that need to be cleaned up in exchange for the zero in the loss column.
This week we find ourselves in another night banger against my old school, the Toledo Rockets. Sure, they're a good G5 football team, and they may put up a fight early, but I fully expect a beat down, even if the offense stays a little vanilla. And, I think an evening finger food that works great with various libations is going to be a good treat.
If you've ever been to Old Chicago, you may have tried something very similar to this on their appetizer menu - pepperoni rolls. Mrs 3M loves them, and we get them pretty much every time we go to Old Chicago. So, when she came across an air fryer recipe for them at home, they became a must. And, they did not disappoint.
Pizza Rolls
Ingredients
1 pound of pizza dough (or one can of store bought pizza dough)
2 teaspoons olive oil
1/2 cup pizza sauce
1 cup shredded mozzarella cheese
2/3 cup of pepperoni
parmesan cheese
chopped parsley (if desired)
​Directions
Roll the dough out into a 10×14 inch rectangle.
Brush the surface with olive oil.
Spread pizza sauce evenly over the dough, and leave about a 1-inch gap around the edges
Top with pepperoni and mozzarella.
Roll the dough into a tight log starting with the long end.
Cut the log into 1-inch slices.
Place the pizza rolls into the basket and arrange them about 1/2 inch apart. (you'll need to cook in batches if necessary.)
Set the air fryer temperature to 375ºF, and set the time to 8 minutes. Place the basket in the air fryer and cook the pizza rolls.
After 8 minutes, check every 1 minute until the cheese has melted and the dough has cooked through.
Have extra pizza sauce or ranch handy for dipping.
Pro Tips
Make sure to roll your dough tightly, so that when it comes time to cut your rounds, the ingredients don't fall out.
Brushing your dough lightly with oil before adding on your toppings will prevent the dough from getting soggy and help it to stick better when rolling.
You'll probably need to cook your Pizza Rolls in batches to avoid overcrowding the air fryer, which prevents the heat from dispersing evenly.
You've seen me advertise the glorious thing called parchment paper before. Use it now! As your dough cooks and expands, it will stick to the holes of the tray, making your finished rolls difficult to get out. Avoid having to unstick them by lining the basket with parchment paper before cooking.
For those looking to make homemade dough, an easy pizza dough recipe can be found here.
After the first batch is cooked, or if you pre-heated the air fryer, check them earlier to see if the crust is cooked and the cheese is melted.
Go Bucks!