The Eleven Dubgate has returned to bring together a perfect College Football Saturday in Columbus with the vibrant 11W community. If you're unfamiliar with its history, you can learn more about it here. 
SAT, NOV 5, 2016 - 3-7PM
352 W LANE AVE


This year's edition – our 6th – takes place Saturday 11/5 prior to Ohio State's game with Nebraska. And it's going to be right on Lane Ave right across the street from St. John Arena. You can't miss it.
100% of proceeds from the Eleven Dubgate will go to DownSyndrome Achieves, a research advocacy group that works to maximize the health and potential of every individual with Down syndrome by championing the development of critical research capabilities needed to better understand Down Syndrome and to accelerate breakthrough discoveries.
This event has raised thousands and helps fund the nation's first centralized and dedicated biobank for Down syndrome research.
---
Donate Now or Just Show Up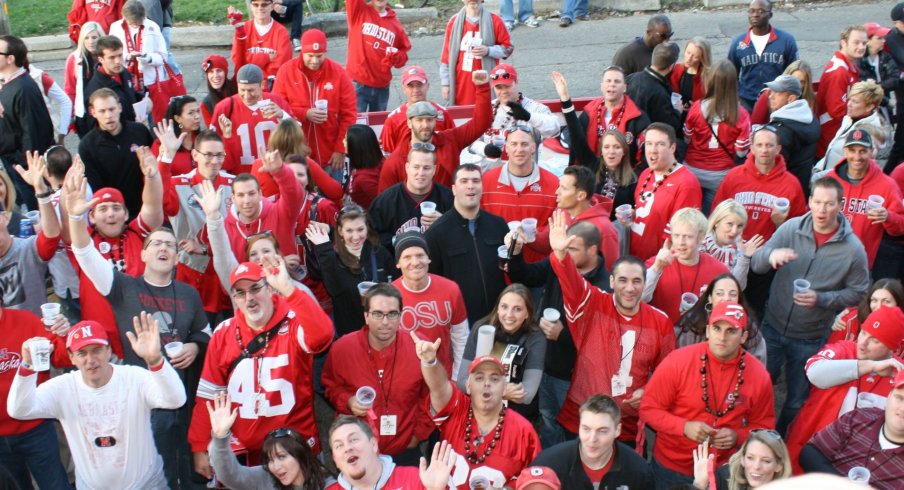 We will have DSA officers on-site to accept your donations, ensuring your gift goes straight to the charity. To gain entry into this year's tailgate:
DSA DONATIONS | 2016 ELEVEN DUBGATE

| IF YOU ARE | DONATION TO DSA FOR ENTRY |
| --- | --- |
| OVER 21 | $40 |
| 13 to 20 | $20 |
| UNDER 13 | FREE |
| ACTIVE MILITARY | FREE |
You will receive a meal ticket and a beverage bracelet. Alternatively, you can securely donate $35 directly to DSA online prior to 11/5, print out your confirmation page and bring it with you to get the same perks. Put Eleven Dubgate in the comment section.
You can help our food and beverage partners plan by giving a non-binding verbal to the Eleven Dubgate VI page on Facebook. Signing up does not put you on any solicitation list whatsoever - not with 11W or with DSA.
---
Event Map
The tailgate will be held in the parking lot of the Stop & Shop at 352 W. Lane Ave – right across the street from St. John Arena.
Sponsors
Frequently Asked Questions
What time does the Eleven Dubgate VI begin?
The tailgate begins at 3pm on Saturday, Nov 5 and all ages are welcome. We'll start to wind down charity operations as kickoff approaches.
How do I find the Eleven Dubgate VI?
The tailgate will be held on Lane Ave in the parking lot of the Stop N' Shop. If you're standing on Lane staring at St. John Arena, turn around. The tailgate is behind you.
How big of a donation we talking about here?
We're suggesting $40 but there's no cap or minimum to what you can donate. DSA is a 501(c)(3) charity and you will be provided with a receipt.
What if it gets too crowded?
We will work with our event security to make sure the Eleven Dubgate is safe and enjoyable. We will also work with our sponsors to do our very best to keep the food and beverages flowing for the duration of the tailgate.
Will there be any other 11W events that weekend?
Why, yes. We will be hosting a Friday night #banger at the Land Grant Brewery and Tap Room, complete with a silent auction and fundraiser - that we will be promoting separately. 
Will my favorite 11W writer be there?
Yes, of course DJ will be there. The others will be in attendance too.