As Ohio State fans, it's pretty easy to get caught up in football and basketball and overlook some of the true gems of the Olympic sports.
Take ice hockey, for example. The Buckeyes — or Puckeyes as I like to call them — are skating through the first season in the new Big Ten hockey conference, and they're doing pretty well.
OSU hockey holds a special place in the crispy cinder where my heart was, prior to all those bricks the basketball team laid last night. As a journalism student back in the day, I covered Ohio State hockey for the Lantern. To this day, it remains the sport other than football or hoops in which I'd most like to see a Buckeye national championship.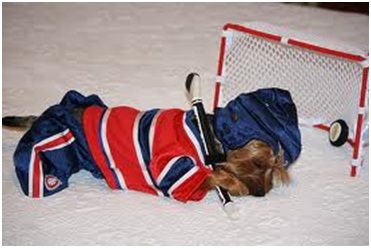 Joining us this week to talk a little about the Puckeyes is our own Aubrey Nelson, who writes about Ohio State hockey here at 11W on Tuesdays and Fridays. Aubrey offers up her view of B1G hockey and this year's Ohio State squad, including its two big shootout victories at Sparty over the weekend.
Johnny and I also discuss the shooty hoops team's (now extinguished) three-game winning streak, Ohio State football recruiting, and the Marcus Smart suspension.
And the Eleven Dubcast simply would not be the Eleven Dubcast without us answering your questions in our Ask Us Anything segment. You can always hit us up at elevendubcast@gmail.com to get the answers you seek on any topic.
Here's your Dubcast for this week:
And here's the breakdown:
0:25- Johnny and I discuss Ohio State's three-game hoops winning streak and how neither of us feels great about it. [Edit: feeling pretty vindicated right now about that uneasiness.]
18:53- Aubrey Nelson joins the scrum to give us the lowdown on Ohio State's exciting first season of B1G hockey.
35:03- You ask us anything and we tell you that no team stands a chance against the All-Matta squad.
45:30- The Fab Four — Buckeye style.
Music for the Dubcast this week was "Don't Take Me Alive" by Steely Dan (yes, this Dubcast has gone Dan), "Red Season" by Starcastle, and "Porcelain Heart" by Opeth.