Hell yeah, Devin Brown:
Brown understands the change from No. 15 to No. 33 may seem strange to others, but with a deeper look, the second-year Buckeye believes the switch makes perfect sense, as the number honors a football player he considers a legend in the sport.

"The reason behind it was Sammy Baugh," Brown said after Ohio State's first spring practice. "He was the first quarterback inducted into the (Pro Football) Hall of Fame in 1963 with the Washington Football Team, so he's a legend. That's the original quarterback number, in my opinion. I want to rock the original quarterback number."
We've got a whole article on quarterback Devin Brown's number change, and you should read it, if only because it's about damn time The Youths stepped up and made some changes to football number orthodoxy.
For generations, we have labored under the oppressive yoke of "single numbers are cool" and "zero isn't technically a number so therefore you can't wear it". No more! Ain't no rule that says a football player can't wear whatever the hell they want.
Oh, and this is actually true. The NCAA rulebook "strongly recommends", rather than dictates, that certain offensive positions wear certain numbers. That means that A) this doesn't apply to defensive players, who can wear whatever they want as long as there aren't two players with the same number on the field at the same time, and B) it can be completely ignored because C), when was the last time anyone cared about what the NCAA "strongly recommends"?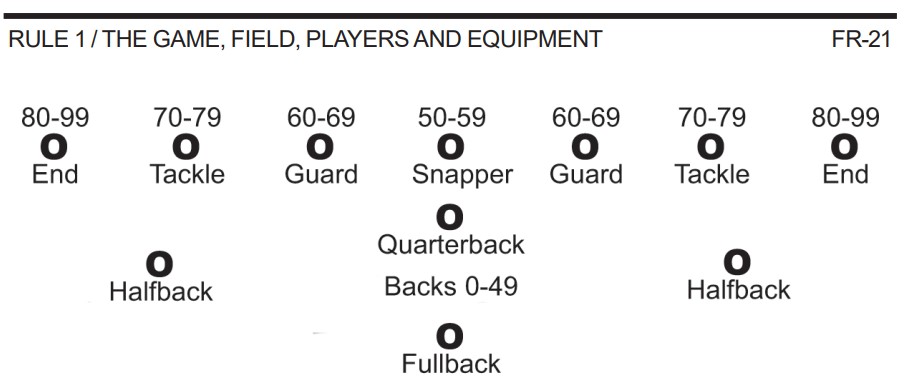 I will admit that there are limits to this. Something like "007" or players wearing their zip codes probably strays a little close to XFL territory (circa 2001, anyway: I'm not sure exactly how respectable the current incarnation of the league is attempting to be because I haven't watched any of their games) and yes, there are probably good but incredibly tedious reasons why numbers have to be limited to two digits on a uniform.
But is it such a crime to inject even the tiniest amount of spontaneity and fun into a sport that traditionally demands rigid adherence to norms set by guys who think smedium polos and khakis with giant white sneakers is classy dinner attire? Plus, quarterback Devin Gardner wore 98, and he managed to be one of the few Michigan players Ohio State fans actually like/respect by consensus.
Things are slowly changing, in part thanks to the NCAA allowing 0 to be proudly worn. The world didn't collapse into chaos as a result, and instead Ohio State made its own pretty cool reference to its past by proclaiming it to be a "Block 0", first worn by Jonathon Cooper in honor of the great Bill Willis.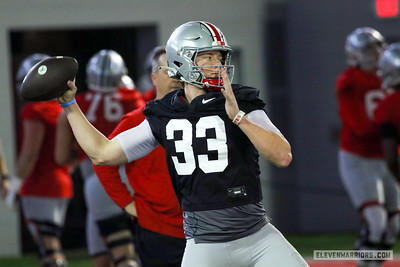 Here's what I "strongly recommend": any player can wear whatever number between 0-99 they want, for literally any reason. I think it's fantastic that Devin Brown is reaching back into the rich history of football to make a positive statement about his appreciation of it, but if he had instead said "heh heh heh this'll really annoy James Laurinaitis" I also would've nodded my head in vigorous approval.
And, as Brown points out, numbers aren't static. 33 was a perfectly acceptable quarterback number for Sammy Baugh, and even Ohio State's history is rife with what we might consider "unusual" or "uncool" numbers for various positions, starting with Archie Griffin's 45. As previously alluded to, though Willis didn't actually wear 0, he did wear 99 (as did Luke Fickell, before Willis had his number retired), and Chic Harley wore 47. And in fact, all three of those numbers are now retired, along with five others, because all of the men who wore them at Ohio State won Heismans or made a huge impact on the game.
Great players make numbers their own. I love that by breaking tradition, at least a little bit, it gives younger athletes the ability to write a narrative about their career that they take more ownership of.
Also, I think it would be really, really funny for a quarterback to wear 78 or something.