The ACC is moving forward with a football schedule that includes 10 conference games and one non-conference game – and so is Notre Dame.
The conference announced on Wednesday that football will begin the week of Sept. 7-12, along with all other falls sports, and that all member schools will play 10 conference games as well as a lone non-conference game that must take place in the school's home state.
All 11 games will be played over at least 13 weeks with each team having two open dates for scheduling flexibility, and there will be no divisions – all teams will compete together with the conference championship game matchup decided by winning percentage..
The full week-by-week schedule, including non-conference matchups and television information, will be announced at a later date, but the ACC did announce conference matchups.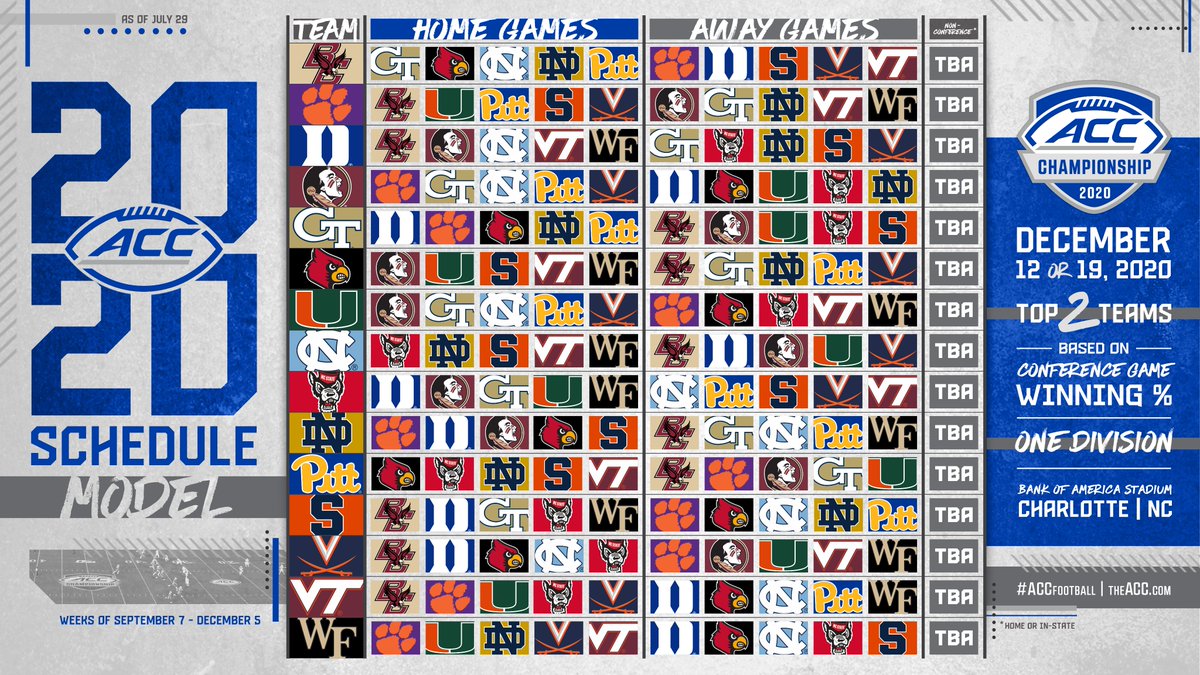 Perhaps the biggest announcement is Notre Dame's inclusion in the plans. The Fighting Irish will not only participate in a 10-game ACC schedule – featuring a home game against Clemson – but they will also be eligible for the ACC Championship Game for the first time.
Additionally, the conference announced that all television revenue for the 2020 season, including Notre Dame's home games broadcast by NBC, will be shared equally by all 15 institutions and that if Notre Dame wins the ACC title, they would be eligible for the conference's Orange Bowl bid.
The ACC is the first Power Five conference to formally announce its adjusted 2020 schedule with other conferences expected to make similar announcements in the coming days.