It's been about nine months since Brady Hoke was fired, and in that gestational period, excitement has been building ever higher about where one of the greatest warrior-poets of our time might emerge from the muck and the mire to bless us with his hot, hot football takes.
Thousands, maybe millions, have clamored for this day. Think of all the things we can learn from Hoke, a true master of both the football and spoken word arts. Who could forget his inspirational "We can still win the championship" speech from last year, after his 2-3 team had just lost to Minnesota by two touchdowns? Who among us was not impressed with his leadership by allowing a clearly concussed Shane Morris to stay in that same game and prove his worth to his teammates (if not to his swollen brain and wracked body).
What I'm saying is that much like Urban Meyer, a football talent this good simply cannot stay out of the public eye for long. Sure, we all want Hoke back on the sidelines as soon as possible, but me? I'll settle for his upcoming twice-weekly radio show with Mark Packer, if only to get just the briefest of tastes of Hoke's beautiful speaking voice and trenchant insights into the college football world.
Are teams playing with enough "toughness?" Did Steve Spurrier instill enough "heart" into his team? How manly is too manly for Manball? Is that even possible? Should a player wait until his concussion-addled head is hanging on to his shoulders by the thinnest piece of sinew and flesh before coming out of the game, or should he just let the whole thing fall off? Is it really that important for a head football coach to be aware of what's going on around him during a football game?
These are questions only Brady Hoke can be called to answer for, and luckily we here at Eleven Warriors have obtained a small portion of the advance radio transcript of Hoke's debut on the airwaves. Let's see how it turned out.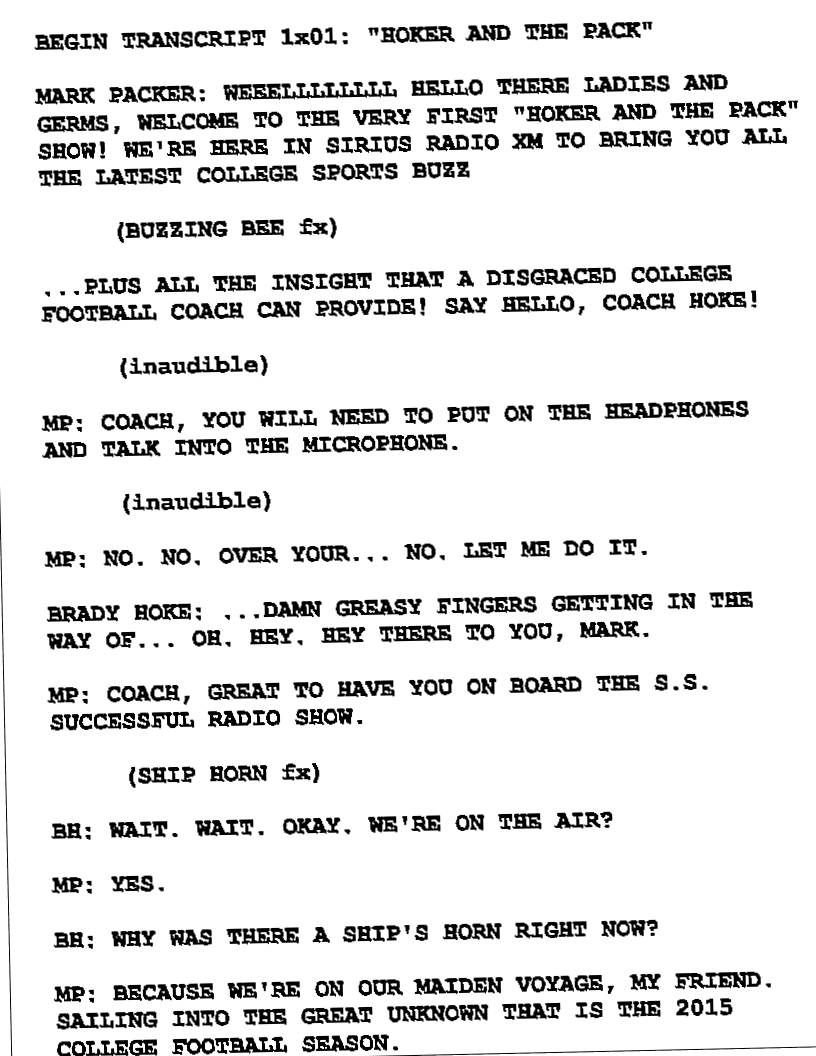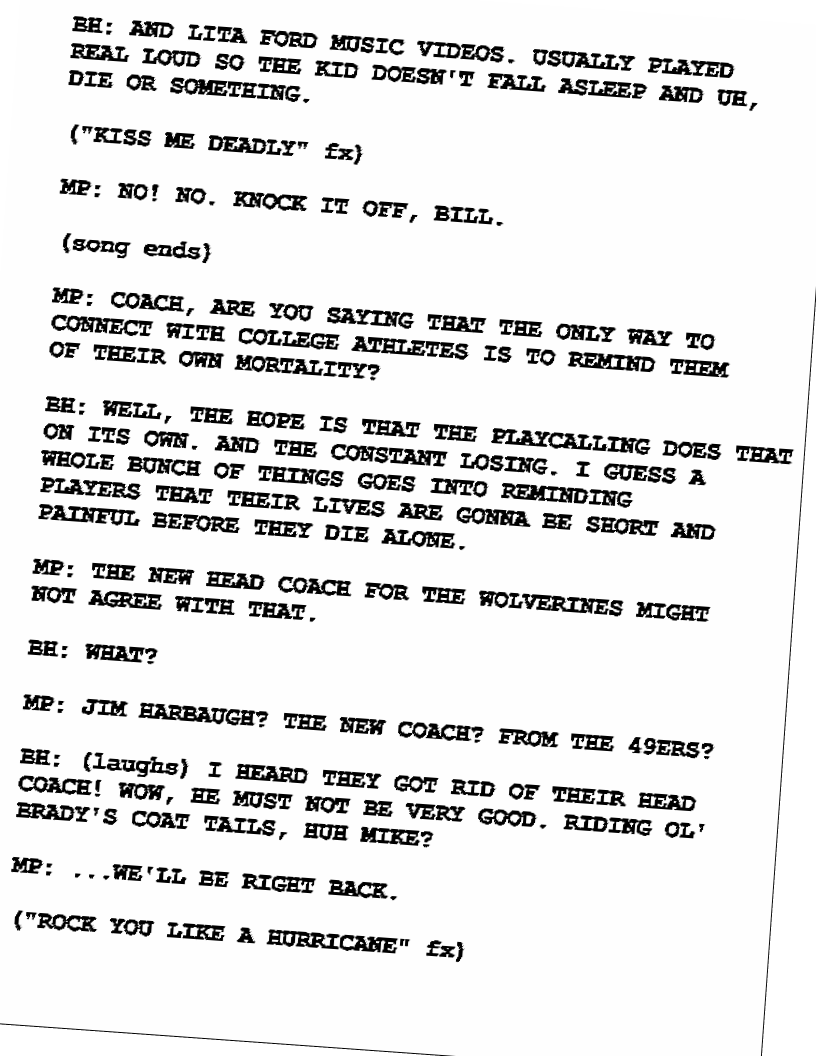 As you can see, it was a scintillating debut, and while I know that chances are Hoke will only be on the air for a short time before someone snatches him up to coach tight ends at Middle Tennessee State or something, in the meantime I'll be riveted to my radio.
Best of luck, Coach Hoke!