Colleges can now pay their athletes in plain sight - and brag about it to recruits.
That's because this past January while you were in a delirious fog celebrating Ohio State's national championship the NCAA met and voted overwhelmingly to extend full Cost of Attendance (COA) to scholarship athletes. It's understandable if you didn't notice.
For the uninformed, COA is the average spend to attend a school for one academic year. It is comprised of seven components: tuition, fees, books, room and board, transportation, and personal expenses.
Those last two variables - the most finicky of the lot - haven't been included in athletic scholarship value calculations until the 2015-16 term, where they'll now be incorporated into the stipend checks players receive.
How will that affect college football? Let's get an answer from Justin Draeger, president and CEO of the National Association of Student Financial Aid Administrators:
It's trying to find backdoor ways to get (student-athletes) more money. One school slips in something in their cost of attendance that gets their athletes slightly more money, and you better believe there's a domino effect that begins across all the Division I schools to do the same.
This is The Guy Who Would Know More Than Anybody Else basically telling USAToday that COA will result in athletics programs using how much spending money their universities provide as a recruiting tool. It's a number, and bigger is better.
University of Tennessee Athletes COULD GET A $630 RAISE - PER MONTH - THANKS TO ITS NEW COA CALCULATION.
Traditionally that number has been used to determine financial aid for regular students; simply subtract what you can afford to pay from the full COA and that's the money you borrow to attend that school. Transportation and personal expenses are highly variable, which is part of the reason they weren't included in calculating athletics scholarships - until now.
You can choose between slippery slope or dominoes when deciding on an idiom to describe what this might do to amateur athletics. Draeger went with dominoes. Regardless, it was the second compensatory win for scholarship athletes over the past year.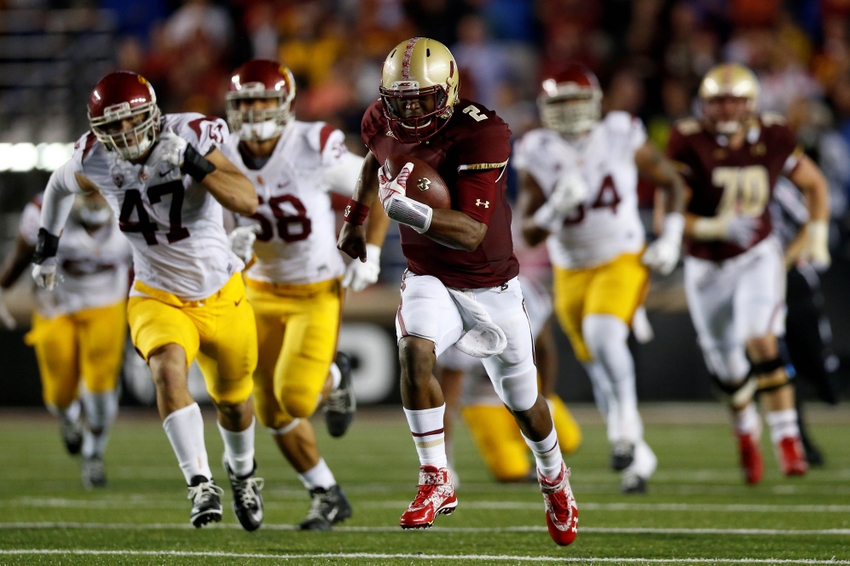 This COA decision came eight months after the NCAA voted to allow them unlimited meals and snacks. So in a matter of months your favorite exploited young adults went from going hungry and unpaid to getting fed and earning a nice raise.
The size of that raise depends on the college: in a few weeks when the 2015-16 academic year starts up, scholarship athletes at Tennessee could begin receiving about $630 more in stipend money per month than they got last term. UT has the highest COA stipend in the country and Tennessee is the 2nd-cheapest state to live in here in America. 
Slope, dominoes, whatever - you now see where this train is headed, and as is typically the case when it comes to being forward-thinking - so does Alabama head coach Nick Saban.
If you remember back during the 2014 SEC meetings in Destin, Saban was championing a 10-second defensive substitution rule under the guise of player safety. That rule never caught on, and one season later Alabama now runs the same tempo it was trying to eliminate because apparently those offenses are no longer dangerous.
MISSISSIPPI STATE IS IN THE LEAST-EXPENSIVE STATE AND OFFERS ONE OF THE HIGHEST COA STIPENDS IN THE COUNTRY.
At this year's SEC meetings Saban called for a COA cap to guard against the kind of funny scholarship math Tennessee appears to be engaging in, saying
"You don't want to have a system that sort of enhances people having any kind of fraudulent behavior that would create an advantage for themselves."
Apparently that fraudulent behavior is as loathsome as those up-tempo offenses because Alabama's COA stipend suddenly jumped nearly 40% since Saban floated his cap idea in Destin. It was ranked in the middle of Power 5 schools for 2014-15. One academic term later its stipend for athletes only trails SEC rivals Tennessee and Auburn nationally.
Take a look and see if you can spot the fraudulent behavior in Alabama's new COA calculation for residents and out-of-state attendees (RES and OOS, respectively).
UNIVERSITY OF ALABAMA COST OF ATTENDANCE: 2014 vs 2015

| COST | 2014 RES | 2015 RES | % INC | 2014 OOS | 2014 OOS | % INC |
| --- | --- | --- | --- | --- | --- | --- |
| Tuition/Fees | $10,626 | $10,970 | 3.2% | $25,750 | $26,750 | 3.9% |
| Room | $8,800 | $8,800 | 0% | $8,800 | $8,800 | 0% |
| Board | $3,916 | $4,080 | 4.2% | $3,916 | $4,080 | 4.2% |
| Books | $1,200 | $1,200 | 0% | $1,200 | $1,200 | 0% |
| miSC | $2,191 | $2,366 | 8% | $2,147 | $2,366 | 10.2% |
| TRANSPORTATION | $1,272 | $1,806 | 42% | $1,722 | $3,020 | 75.4% |
| Total COA | $28,075 | $29,292 | 4.3% | $43,605 | $46,286 | 6.1% |
| Total STIPEND | $3,463 | $4,172 | 20.5% | $3,869 | $5,386 | 39.2% |
This is what happens when you include two finicky variables in a calculation. Transportation budget for out-of-state students is the same whether they're making the three-hour drive from Atlanta or jumping on a plane at LAX, and for Alabama that calculation just happened to jump by 75% this year.
Speaking of Los Angeles, that COA stipend at Tennessee is higher than UCLA's, whose campus is in the most expensive city in the fifth-most expensive state. It's in line with attending Tuscaloosa or Auburn, both located in the seventh-cheapest state.
Mississippi is the cheapest state in the country and the only one less expensive than Tennessee. Its two SEC universities have COA stipends near the top of all Power 5 schools. Georgia's COA stipend for 2015-16 is now 79% higher than it was last year - which still only puts it in the middle of its own conference.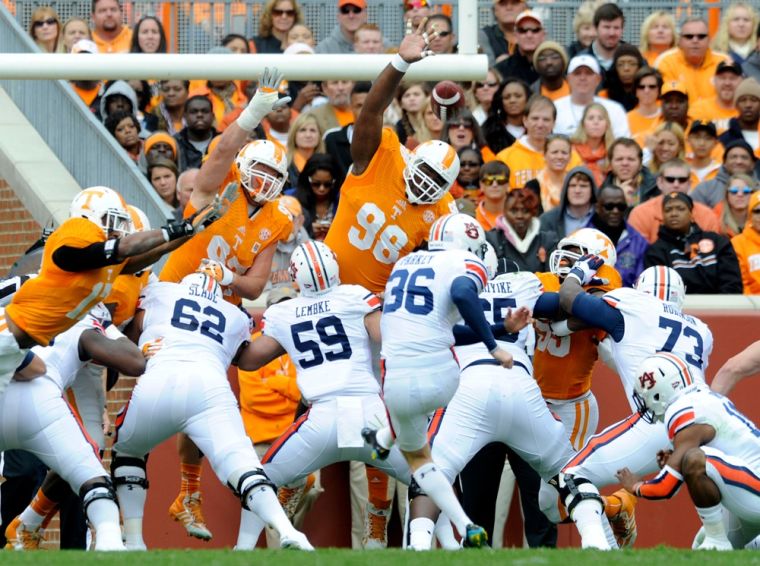 Now, if you're thinking football factories can just blow out a few figures on a spreadsheet to become more dominoes on this slippery slope (woo idiom mashup!) it's not that simple: COA still has those pesky financial aid implications and skewing them too badly may backfire. Schools with high tuition routinely understate COA to avoid losing applicants due to sticker shock.
Not surprisingly Boston College, Southern Cal, Georgia Tech, Syracuse, Notre Dame and Duke - all among the most expensive schools in the country - rank near the bottom for COA stipends. As for the Big Ten, Penn State has the highest COA in the conference and James Franklin isn't shy at all about using that as a recruiting tool. 
So the question abruptly changes from how will COA affect college football to what does this do to Ohio State. Seven (!) B1G schools have COAs in the bottom third of the Power 5. Ohio State's ranks just above those conference foes but is still in the bottom half nationally. Urban Meyer indicated at B1G Media Days last week he agreed with Saban and that those finicky variables needed to be standardized.
He also said the full COA ruling hasn't affected the Buckeyes' recruiting yet. We'll see what happens at Ohio State if it does.