The last time we saw Michigan, they were getting their asses kicked by Kansas State in the final rendition of something called the Buffalo Wild Wings Bowl. (It was Kansas State's first bowl win in 11 years.)
But, hey! There's a lot of things to like about Michigan this year, right? Devin Gardner is back, their offensive line (as well as their offense) can't be worse, they hired a man replaced by Lane Kiffin, and.... that's about it.
Ohioan Desmond Howard, however, is higher on his alma mater than most. In a preseason poll, Howard says Michigan is currently America's sixth best team: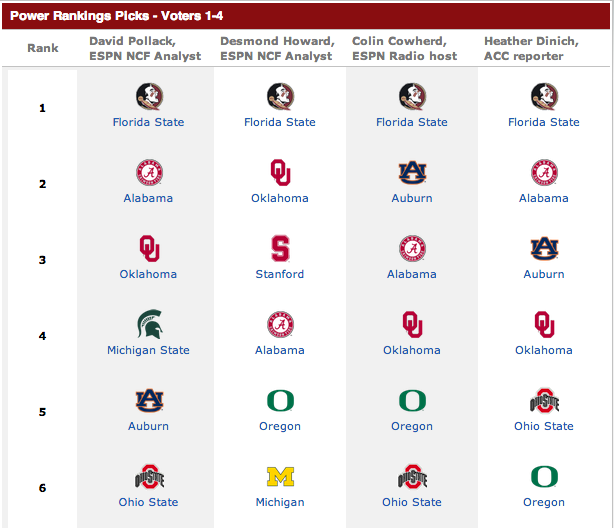 In Desmond's world, Michigan State checks in at No. 10 and (pre-Braxton injury) Ohio State at No. 11.
Preseason polls are a special kind of worthless, but Desmond Howard's work standing out in heaping pile of preseason shit-polls is remarkable.
There would be no bigger indictment against American collegiate football than Michigan being the sixth best team in the country.