As our Ramzy Nasrallah mentioned, despite the conference's recent regular season success, the Big Ten has not produced a national title-winning team since the 2000 Michigan State Spartans. 
In that span, Michigan State returned to the Final four on four separate occasions, plus Ohio State appeared in the Final Four twice, while Indiana, Illinois and Michigan all made it once. Five of those teams went on to lose in the title game – 2002 Indiana, 2005 Illinois (37-2 season, overall), 2007 Ohio State, 2009 Michigan State and 2013 Michigan. 
The conference is in a period of unprecedented success, sending at least six teams to the NCAA Tournament in each of the past four years. So, why hasn't that translated into a national title? 
"I don't know," Thad Matta said, at Sunday's press conference. "I was the lucky one that got the team that won it the year before and everybody came back. So, I know what my excuse was." 
The tournament is never predictable, but the traditional, power conferences will probably have a member school cut down the nets. In the 13 years since the Spartans' title, the ACC won five times, the (old) Big East won four, the SEC has three and the Big Twelve has Kansas' 2008 championship. 
None of the Big Ten schools in this year's field of 64 68 seem any more likely to win it all than past favorites, such as 2005 Illinois. Still, there is a great deal of national respect for our top-ranked team, the one most poised to make a run at a championship: 
1. Michigan State (No. 4 Seed, East Region)

A mere a eight days ago, head coach Tom Izzo openly questioned his team's toughness and downplayed any comparisons to previous Michigan State teams. 
That was before the Spartans steamrolled through Wisconsin and Michigan, the top two seeds in the Big Ten Tournament. They also re-energized the media bandwagon, filled with people eager to see MSU live-up to their pre-season predictions. Of the five analysts on ESPN's post-tournament selection show, all five picked Michigan State to win the national title.
The buzzwords out of that show were "depth" and "consistency," neither of which can be applied to Michigan State's season (unless those words follow "lack of"). Still, the starting-five is one of the best in the country and Sunday's game was the first time all season that MSU has used the same lineup in five straight games. Keith Appling, as point guards tend to be the key to a tournament run, has cut down on his turnovers while also playing more minutes. 
No. 5 seed Cincinnati could get upset by No. 12 Harvard, while No. 1 seed Virginia is, clearly, the fourth best No. 1 and tends to play close games with any remotely competitive opponent.  
Prediction: Loss in the Elite Eight to a hot-shooting Iowa State squad.
2. Michigan (No. 2 Seed, Midwest Region)

The "Wolverine way" is dangerous enough to aid in a deep tournament run but can cause an early exit. 
A key stat: over 40 percent of their shot attempts are three-pointers. In the last eight years, the only school to make a Final Four with that high of a three-point rate was VCU, in 2011.
Michigan's biggest weakness, mainly because of their fear of anything containing the word "defense," is their transition defense. Not only do their long three-point misses lead to long rebounds and run-out opportunities, they compound that by doing a poor job of getting back in transition. The Midwest Region is filled with teams who can grab those boards and convert them into easy buckets on the other end – especially true for Duke and Louisville. 
Prediction: Loss to Duke in the Sweet 16. 
3. Wisconsin (No. 2 Seed, West Region)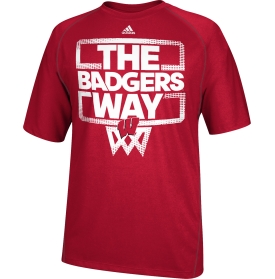 If you haven't already, at some point you might hear that this is "Bo Ryan's best offensive team since he got to Wisconsin." Statistically, that's not quite true.
In the 2010-11 season, the Badgers scored 1.158 points per possession, led by Jon Leuer and Jordan Taylor. That outpaces this year's production by .029 points. Side note: that 2010-11 team lost to Penn State in the worst game of basketball – be it organized or unorganized – I've ever seen.
This year, Wisconsin been consistent on offense and the "exact-reverse-opposite" of that on defense. Two things I'm fairly confident in, however: they'll won't get past the the Sweet 16. Ryan's only been to the Elite Eight once in his 12 seasons. That's "The Badgers Way."
Prediction: Loss to Oregon in the Round of 32. 
4. Ohio State (No. 6 Seed, South Region)

Gritty, tough, high character – these are cliché terms used to describe this Ohio State team (and, subsequently, white Aaron Craft). That doesn't mean it's all untrue.
They are all of those things and proved as much in the Big Ten Tournament. Unfortunately, it was also an neat recap of this Buckeyes season, as a whole.
Needing a stop in the last few seconds against one of the worst teams in the conference (Penn State, Purdue)? Check. A massive comeback against a school whose baseline-out-of-bounds plays suddenly resemble a sixth grade junior varsity team's sets (Notre Dame, Nebraska)? Check. A chance to take down the best team in the conference, at the time, only to lose on an embarrassingly non-athletic looking play (Michigan State, Michigan)? Check.
The only thing about the past week's events in Indianapolis is Shannon Scott's resurgence. He put together consecutively, strong performances for the first time since early January. 
As far as their draw goes, it's not ideal, but playing quality opponents isn't the ideal way for this team to win games in the tournament. Unfortunately, that's how it works and OSU gets stuck with a region that features Florida, Kansas, Syracuse's 2-3 zone, UCLA and VCU, not to mention the under-seeded No. 7 New Mexico team.
The Dayton matchup is favorable, in that it should resemble the stifling defense Ohio State displayed in the second half of the Nebraska game. Not so much from a turnover perspective, but, more so, the ability to switch on ball screens and heavily pressure the basketball. Their bigs are more perimeter-oriented, so once Amir Williams and Trey McDonald seek out their inevitable foul trouble, Matta can go with a smaller lineup.
Prediction: Buckeyes lose to Syracuse's 2-3 zone in the Round of 32. Take the under.
5. Nebraska (No. 11 Seed, West Region)

There's nothing I want to see more than Tim Miles and Nebraska keep ringin' heads through the end of March. 
Unfortunately, they're not dynamic enough on offense to sustain a run past the first weekend. Sure, Terran Petteway, Shavon Shields and, to an extent, Walter Pitchford, can get hot enough to carry them through one game. Too often their attempts to get off shots cuts off any offensive flow. If they had a point guard capable of getting Petteway or Shields the ball in a spot to generate offense, rather than them having to create so often, the Huskers would be a lot better off.
Prediction: Nebraska can't hit enough outside shots to beat Baylor's zone, lose to the Bears in the Round of 64.
6. Iowa (No. 11 Seed, Midwest Region)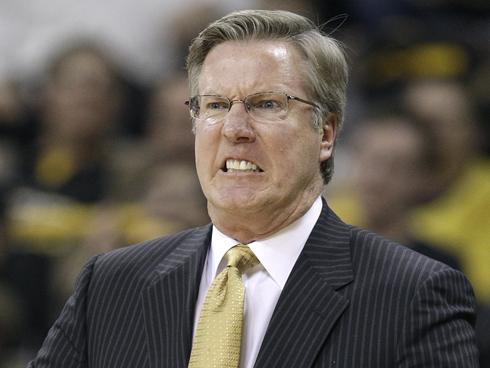 As recently as a month ago, Iowa was considered to be a five seed. 
In impressive fashion, the Hawkeyes went from "dangerous" to "dangerously close to missing the tournament" in about four weeks. Their last win came against Purdue, March 2. That counts, barely. 
They've lost six of their last seven games, and, in the process, proved the selection committee pays attention to how teams finish the season. Thanks for being the guinea pig, Iowa. 
Prediction: A loss to Tennessee in Dayton, before they can even reach the field of 64.