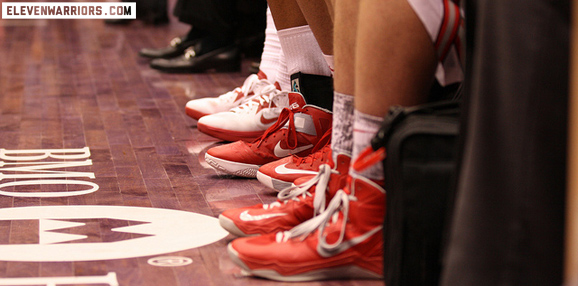 Mark Titus, our favorite power ranker of NCAA basketball matters, takes a buy-sell approach to his top 12 teams this week for Grantland. On the Buckeyes, who Titus has as his No. 3 team, they'll go far if they can help Deshaun and continue to play great defense:
For most of the season, only one of these things has happened at a time, but recently everything has been clicking. The Buckeyes are the hottest Power Six conference team in America, and they should use that momentum to snag their first national title in more than 50 years.
And why you should expect an early exit:
Ohio State is going home early because of everything I said in the last paragraph. I mean, just think about everything it needs to have go right.
And that is a perfectly reasonable scouting report for this team.