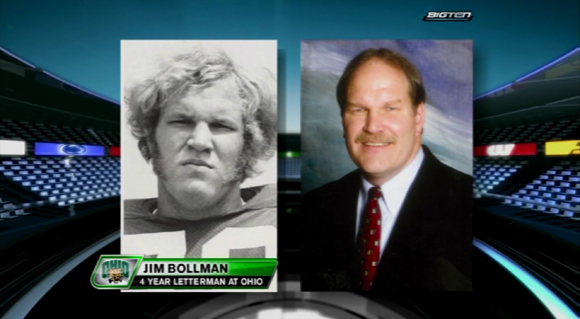 After a week of rumors, confirmations, and his former boss wishing him well, Michigan State made the Jim Bollman hire official today, welcoming him as a co-offensive coordinator and tight ends coach:
Bollman, who has 36 years of coaching experience, both at the collegiate and professional levels, including 11 years as the offensive coordinator/offensive line coach at Ohio State (2001-11), will be the co-offensive coordinator, while also coaching the tight ends. He was hired as the offensive line coach at Purdue last month after spending the 2012 season as the offensive line coach/running game coordinator at Boston College.

"This is the fourth time in my career that I've had an opportunity to work with Jim Bollman, so there's definitely a comfort level there," said Dantonio. "He has a tremendous amount of football knowledge, especially on the offensive side of the ball. In addition to serving as co-offensive coordinator, Jim will coach the tight ends, and he spent three years coaching that position in the NFL. He also has long-standing recruiting ties in Ohio. We're excited about having Jim and his family back in the MSU community.

"Jim has been an offensive coordinator for 11 of the last 12 years. During his tenure in Columbus, Ohio State won six Big Ten Championships, a National Championship and played in two other BCS National Championship Games. He has performed under pressure at the highest level and on the biggest stage. With pressure comes experience, and Jim has been rock solid in those situations. He's respected for his development as well as treatment of his players. He's simply a ball coach."
The school further stated that Bollman will not be given playcalling duties in East Lansing, which proves we can't have everything we want.