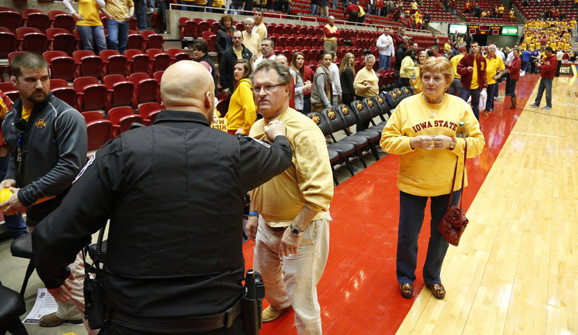 We get it. You're not happy because curious officiating robbed your team of a home win over the No. 6 Jayhawks. 
Taking a run at Kansas coach Bill Self is probably not the best way to respond, however.
@jpljayhawk Self was walking out after TV interview. That fan charged at him, got shoulder-to-shoulder. Policeman pushed him back.

— Jesse Newell (@jessenewell) February 26, 2013
What makes matters worse is that this fan looks to be about 30 years into the you-should-know-better stage of his life.