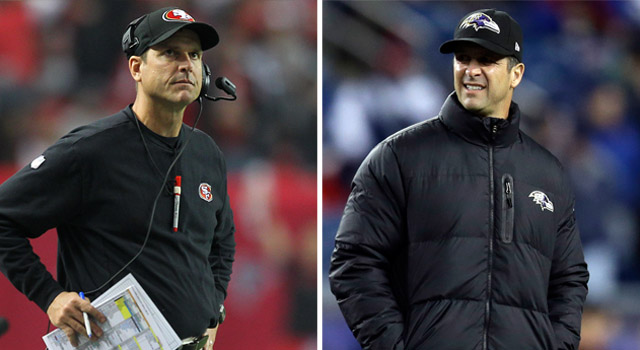 Great read on the greatest rivalry in sports shaping the Harbaugh brothers.
"We were there," the San Francisco 49ers coach says without missing a beat, "from when I was 9 to when I was 16."

Those years encompassed the seven football seasons during which Jack Harbaugh's family had stakes down in Ann Arbor, Mich.

That was the era -- right in the teeth of Michigan icon Bo Schembechler's "10-Year War" with Ohio State coach Woody Hayes -- that might best explain Super Bowl XLVII's central storyline, and just how we'll arrive at the Superdome next Sunday with two coaches who shared a bedroom in those days set to fight over football's ultimate prize...