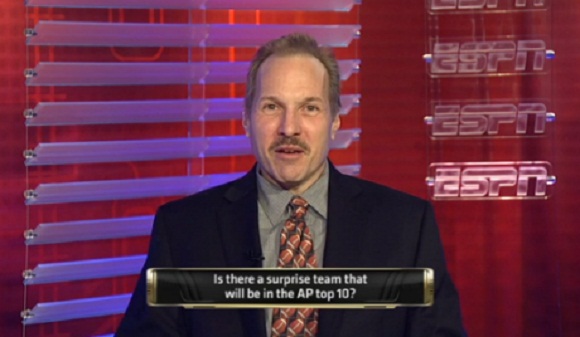 College football sage Phil Steele appeared on troll lord Paul Finebaum's radio show today, and dropped his top 10 for 2014:
.@philsteele042 gives us his projected preseason AP Top 10: 1. FSU 2. Bama 3. Oreg 4. AU 5. OU 6. OhioSt 7. UCLA 8. Mich St 9. Baylor 10 SC

— Paul Finebaum (@finebaum) February 4, 2014
Good to see Michigan State get some pre-season respect, as a victory over Sparty would be crucial in Ohio State's hunt for its first College Football Playoff bid.