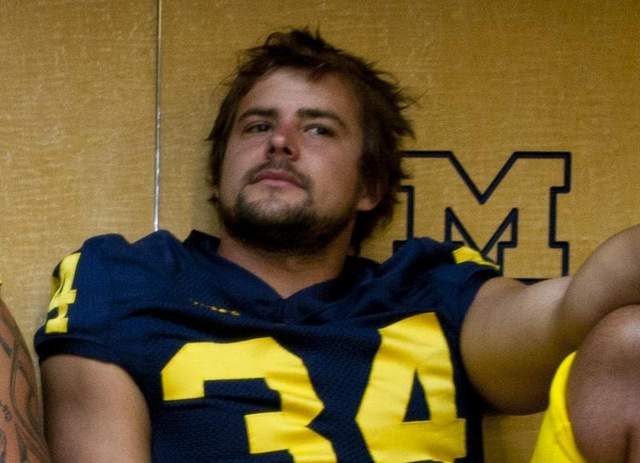 In yesterday's Skull Session, Vico brought you news of Brendan Gibbons being "permanently separated" (which is Michiganese for "expelled") from the University of Michigan due to sexual misconduct. It raised a lot of questions because the alleged event took place during Gibbon's freshman year... in 2009. The burning question is mainly: WHAT TOOK SO LONG?
Today, Michigan released an explanation; it's assumed it's about the Gibbons case even though the former kicker is never mentioned by name:
Questions have been raised about the University of Michigan's response to allegations of sexual misconduct in 2009. Those allegations were handled in accordance with the university policy in effect at the time.

The university now adheres to the institution's policy on sexual misconduct by students, which was adopted in 2013. The Office for Institutional Equity is the designated university office for conducting investigations into allegations of sexual misconduct involving students. In implementing university policy, OIE treats all students equally and conducts fair and impartial investigations.

Our current process allows that, if new information is obtained at a later point, the university could commence an investigation at that time.

In accordance with the university's policy of not disclosing details about student disciplinary actions, we will not release the results of any investigation. The university does produce and publish annual reports on aggregate student disciplinary sanctions through the Office of Student Conflict Resolution.
Now the burning question becomes: if school policy didn't allow Michigan to immediately remove a student it thoroughly believed committed something as heinous as sexual misconduct, WHAT TOOK SO LONG TO CHANGE THE POLICIES?
Not good enough, Michigan. This simply is not good enough.