Around the Oval is Eleven Warriors' weekly love letter to Ohio State sports that don't get the coverage they should.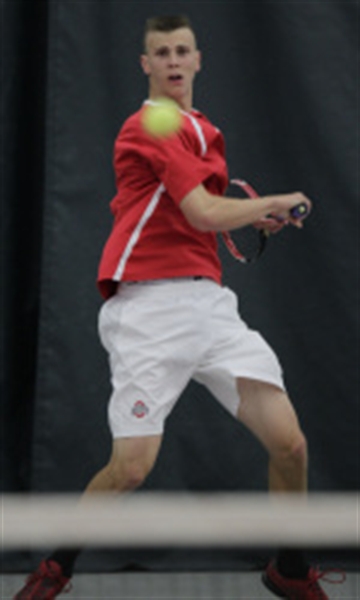 It was another frigid week in Columbus, as Ohio State was forced to cancel classes for the third time this semester on Tuesday due to sub-zero temperatures.
Meanwhile, the frozen climate didn't stop the Ohio State men's tennis team from getting off to a hot start this season. The No. 5 Buckeyes opened up their 2014 campaign last Wednesday with a pair of convincing wins – defeating Buter and Xavier each by scores of 7-0. The Bucks followed that up with wins over Denver, No. 48 Louisville and Toledo in the ITA Kick-off in Columbus.
Ohio State was led by No. 31 ranked Peter Kobelt and the No. 7 ranked doubles team of Kobelt and Kevin Metka, who are undefeated so far this season.
With those wins, Ohio State will advance to the ITA National Team Indoor tournament, Feb. 14, in Houston. Additionally, head coach Ty Tucker recorded his 400th win in the scarlet and gray (400-61). Tucker has been named Big Ten Coach of the year nine times, and currently has the Buckeyes on a 177-match home winning streak.
The 5-0 Buckeyes return to action this weekend, when they host Youngstown State and Wright State.
Women's basketball

The Lady Buckeyes got their revenge this week against Michigan, defeating the Wolverines in Ann Arbor 61-50. Raven Ferguson led the way with 16 points off the bench and Maleeka Kynard had 12. Ashley Adams once again flirted with a double-double, chipping in 11 points, nine boards and three blocks. Ohio State won comfortably despite an off game from leading scorer Ameryst Alston, who dealt with foul trouble and only had two made field goals.
On Sunday, Ohio State returned to Columbus where they fell to the Michigan State Spartans 82-68. Ferguson again led the Buckeyes with a career-high 20 points off the bench, also adding in three assists and three steals. Alston chipped in 16 points and four assists while Cait Craft added 12 points.
Ohio State currently sits at 13-10 on the season (3-4 in B1G) and return to the hardwood on Thursday when they host Illinois.
Wrestling

The wrestling Buckeyes faced another top-ranked Big Ten team this past week, falling to Nebraska at home 28-12.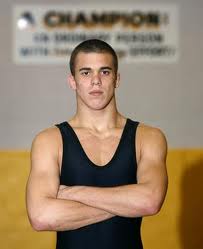 Three Buckeyes won matches against the Cornhuskers: Johnni DiJulius (133 pounds) over Shawn Nagel, Logan Stieber (141 pounds) over Colton McCrystal, and Nick Heflin (197 pounds) over Caleb Colb.
Those three wrestlers have carried the Buckeyes at times this season and all are highly ranked nationally. Johnni DiJulius is No. 5 in the nation in the 133 pound class (and top-ranked sophomore), Logan Stieber is No. 3 in the 141 pound class and Nick Heflin is No. 7 in the 197 pound class.
While Ohio State won't finish atop the Big Ten Standings this year, these three wrestlers will be in the thick of things for Big Ten and NCAA championships.
The Buckeyes currently are currently seventh at 2-3 in the absolutely loaded Big Ten but are ranked No. 11 in the nation as a team.
Ohio State returns to the mats on Friday night to host another highly-ranked team and bitter rivals - the No. 12 Michigan Wolverines.
upcoming Home events

Thursday: Women's Basketball vs. Illinois, 7 pm, Value City Arena
Friday: Women's Tennis vs. Syracuse, Youngstown State, 1 pm, Varsity Tennis Center
          Men's Swimming vs. West Virginia, 6 pm, McCorkle Aquatic Pavilion
          Women's Swimming vs. Michigan, Nebraska, 6 pm, McCorkle Aquatic Pavilion
          Wrestling vs. Michigan, 7 pm, St. John Arena
          Men's Ice Hockey vs. Pnn State, 7 pm, Schottenstein Center
Saturday: Men's Swimming vs. Michigan, 11 am, McCorkle Aquatic Pavilion
              Women's Swimming vs. Michigan, Nebraska, 11 am, McCorkle Aquatic Pavilion
              Men's Lacrosse vs. Robert Morris, 12 pm, Woody Hayes Athletic Center
              Men's Ice Hockey vs. Penn State, 2 pm, Schottenstein Center
              Women's Gymnastics vs. Penn State, 4 pm, St. John Arena
Tuesday: Men's Tennis vs. Youngstown State, Wright State, 3 pm, Varsity Tennis Center