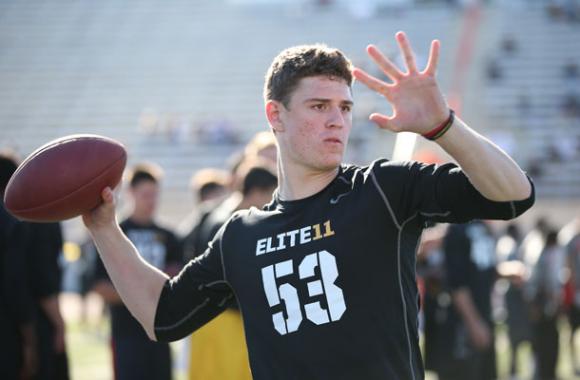 Five star Alabama commit Ricky Town has decided to shed that particular label in favor of "five star Alabama de-commit" today. Town, out of California, is considered to be one of the best QBs in the 2015 class, which means he has a whole year to enjoy the many thousands of Lane Kiffin jokes he just spawned.
Actually, speaking of which, this article from earlier this month is especially funny now:
Town, who said he remains firmly committed to Alabama, said his conversation with Kiffin flew in the face of what many seem to believe about the Tide offensive coordinator's personality.

"You hear so many people's opinions and stuff, so it was good to actually get a chance to talk to him and hear what he's trying to do and to get his opinions. I was happy we had a chance to talk and I'm excited."
HAHAHAHAaaanyway, there's no word if Town will now end up looking to follow Nussmeier to Michigan, but I'm sure that that's something we can all fret about endlessly in the coming months.