From Al.com:
Playing at Alabama, practice-wise, is probably a lot harder than playing in the NFL. Being under coach (Nick) Saban and the practices he makes each and every day was like an NFL game. That prepared me the most, being in that environment every single day ... Coach made everything organized, just like being in the NFL.
It's an eye-popping quote at face value, but then you realize NFL seasons are much longer than college ones, so naturally practices would be lighter in the pros. You also can't enjoy copious amounts of talented depth due to over-signing, either.
Saban's practice of intense practices are well-known. Scouts often rave about Alabama players, but they often come with a lot thicker injury history files too. 
As for our jape about Alabama's pay, well, we'll let this since-deleted tweet from last April speak for itself: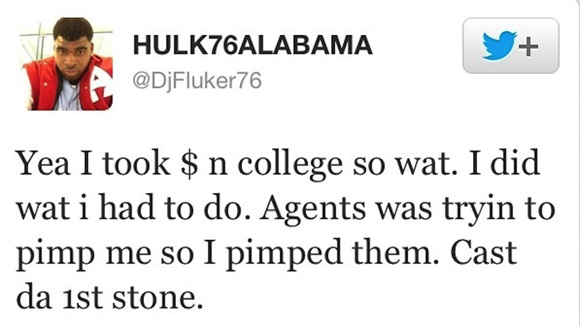 Cast da 1st stone, indeed.