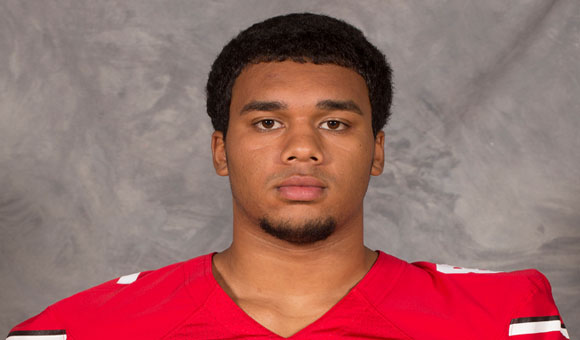 When Marcus Baugh committed to Ohio State, he was the unquestioned future at the tight end position. But less than a year after arriving on campus, he's had two run-ins with the law. The latest – his third underage consumption – has resulted in an indefinite suspension, multiple sources have told Eleven Warriors. 
According to the police report, the incident in question took place on Jan. 17, just south of Ohio State's campus on 5th Ave. near Dennison Ave. The charge is a first degree misdemeanor with a maximum possible penalty of six months in jail and/or a $1,000 fine. Baugh will be arraigned on Jan. 27.
An Ohio State spokesman said he was not aware of the situation.

Baugh redshirted last season and spent much of the year in Urban Meyer's doghouse. Baugh, a native of Riverside, Calif., was suspended for the season opener against Buffalo after being arrested in July for underage consumption and carrying a fake ID. He lost his summer student aid and was removed from all team activities.

Baugh was reinstated after meeting a set of guidelines put in place by the coaching staff. But in September, he ran afoul of team rules and was removed from all team activities. He redeemed himself, though, by impressing coaches with his work ethic.

In December, Baugh had his black stripe removed, a ceremonial gesture "officially" making him a member of the team. He was one of many underclassmen who performed well during Orange Bowl practice.

The Buckeyes have three scholarship tight ends on the roster – seniors Jeff Heuerman and J.T. Moore and junior Nick Vannett.