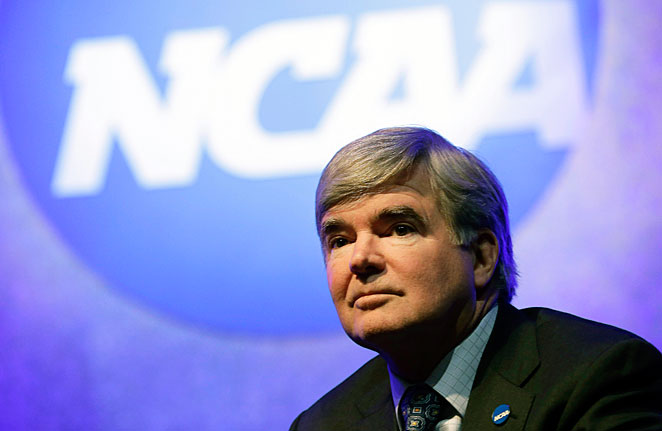 The power conference delivered an ultimatum to NCAA President Mark Emmert: change, or else. This week, at the Division I NCAA conclave, it appears Emmert has heeded that call. From Yahoo! Sports:
Polling of the roughly 800 administrators at the NCAA convention's dialog on governance revealed solid support for an autonomous voting body for the five most powerful conferences – the SEC, Big Ten, ACC, Pac-12 and Big 12. Fifty-eight percent of those administrators – from all levels of NCAA membership – were in support of autonomy for the power conferences; 30 percent were opposed; 12 percent were neutral.

To NCAA president Mark Emmert, that's a significant change in outlook.

"It makes sense for the five big revenue conferences to have their own voice," Emmert told Yahoo Sports Friday. "A year ago that would have been a very difficult conversation. Now [member schools] are saying, 'Yeah, that makes sense.' … People have just become more comfortable with the ideas and concepts of it.'"
The Big Ten's Boss Hogg, Jim Delany, has been vocal about the need for reform in big-time college athletics to stay ahead of the times. This would be the first step to shaking things up.