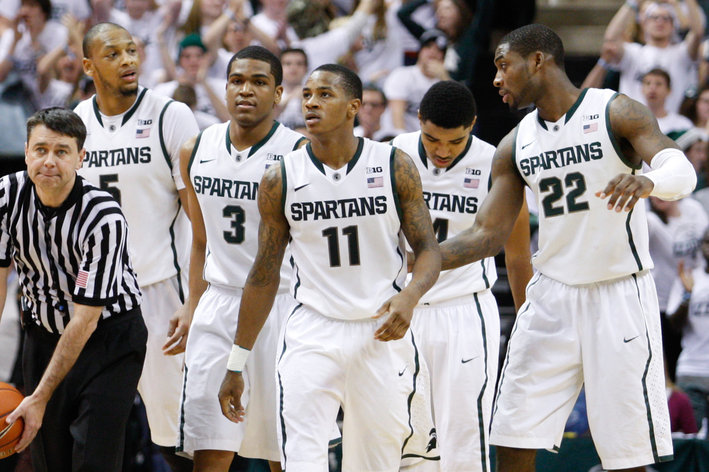 Today Michigan State led Minnesota by five with 13 seconds left and blew it - this came after holding the Gophers scoreless for eight minutes and erasing a double-digit deficit. Sparty pulled away in the extra frame and remains unbeaten in conference play.
The Big Ten is the strongest conference in basketball with three of the top five and four of the top ten teams in America. The style of play is also the closest thing we have to legalized, bloodless dog fighting.
And it's still early January. It's going to be a fun season, provided there are no casualties.