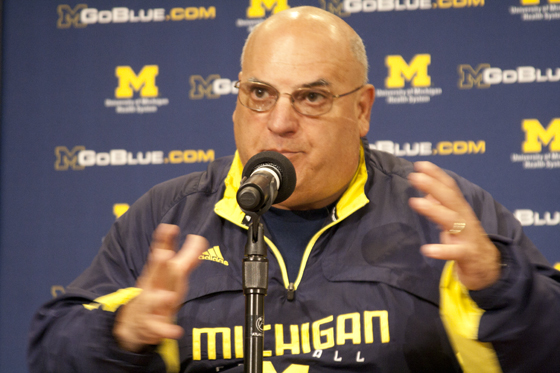 Brady Hoke said he had no plans to alter his coaching staff, but as Michigan fans can attest, things rarely go according to Brady Hoke's plans. From Michigan's official site:
ANN ARBOR, Mich.-- University of Michigan head football coach Brady Hoke announced today (Wednesday, Jan. 8) that offensive coordinator Al Borges will not be retained for the 2014 season.

"Decisions like these are never easy," said Hoke. "I have a great amount of respect for Al as a football coach and, more importantly, as a person. I appreciate everything he has done for Michigan Football for the past three seasons."

Prior to joining U-M in 2011, Borges was a member of Hoke's staff at San Diego State in 2009 and 2010.
There is only one man who can fill Borges' shoes.
Lane Kiffin? Brady Hoke is on the line.