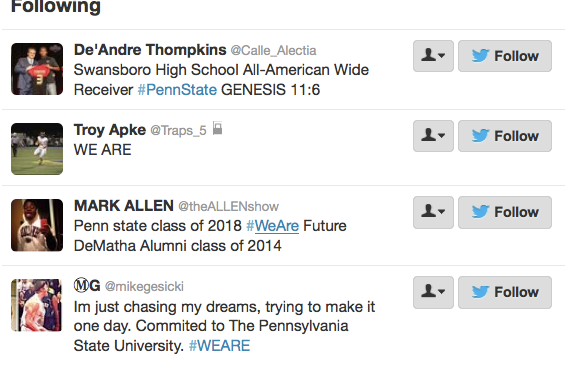 Al Golden was the next coach at Penn State until he announced he wasn't. And yesterday, six out of 10 Penn State assistants tendered their resignation. Now, speculation has turned to Vanderbilt's James Franklin. This morning, the speculation was ratcheted up a bit: 
This morning on Twitter, Vanderbilt defensive coordinator Bob Shoop and his offensive counterpart John Donovan began following Penn State commitments on Twitter, adding fuel to the speculation that their boss, James Franklin, will replace  Bill O'Brien as the Nittany Lions' coach.
Obviously this is something truly bizarre or something is afoot. If this hire does pan out, and it doesn't tickle the fancy of highly-touted tight end Mike Gesicki... well, kid, Urban Meyer is on the line.