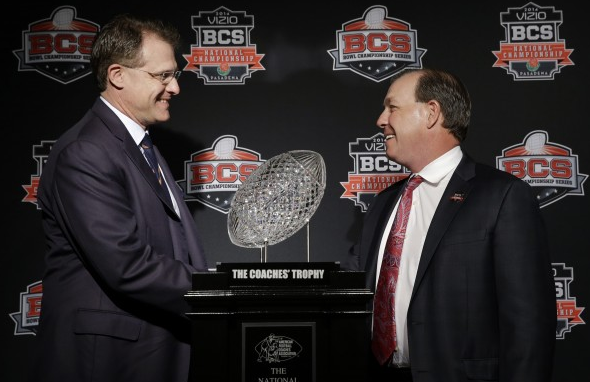 From Forbes.com:
After appearing in the BCS National Championship Game in each of the first three seasons of its existence from 1998-2000, the Florida State Seminoles are once again playing for a title. Led by standout freshman quarterback Jameis Winston, the Seminoles were the only major conference team to complete an undefeated season to this point. Tying Oklahoma with their record fourth BCS title game appearance, Florida State would like to avoid the same fate as the Sooners who compiled a 1-3 record in those games.

But while the BCS National Championship Game will feature a team from the ACC for the first time in fourteen years, the novelty doesn't appear to hold much weight on the secondary ticketing market. After speaking their mind for years, college football fans are now showing with their wallet how ready they really are for a playoff system to replace the BCS.

This year's BCS National Championship tickets are currently selling for an average of just $708 dollars on the secondary market, well below the average prices of all other BCS Championship Games for which TiqIQ has collected data. Ticket prices for this year's title game peaked at $3746 back on October 30th, but have dropped a whopping 82% since. Right now, there are tickets on various exchanges available for as little as $372 dollars, making this one of the least expensive major American sports championships to attend in recent years.
YOU KNOW WHO WOULD HAVE TRAVELED AND DRIVEN UP TICKET PRICES? A CERTAIN FANBASE FROM THE FROZEN PLANES OF CENTRAL OHIO.
If you need us, we'll be crying into our mittens as we huddle around a raging dumpster fire of Ohio State 2014 national championship merchandise to keep us warm through the oncoming off-season.