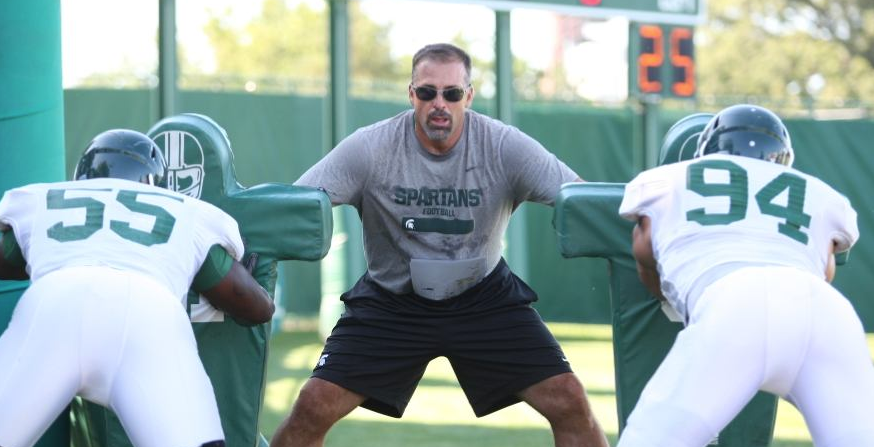 Mark Dantonio, like during his time at Ohio State, has an embarrassment of defensive riches. And at one time, Mark Dantonio's employment at Ohio State was the crown jewel of those riches.
But the nation eventually caught on, and Dantonio set out on his own: first stop stopping in Cincinnati before arriving at Michigan State. Now, Pat Narduzzi's employment is the crown jewel of Michigan State's defensive riches. Dantonio is already a genius defensive mind, why should he get to keep a phenom as his apprentice for his whole career?
Thankfully for Big Ten offenses, Narduzzi watch is officially on at Louisville:
The Louisville job is on a different level than UConn's. It not only represents a higher pay grade, but perhaps more importantly, an opportunity to compete for championships as the Cardinals move to the ACC with a solid foundation in place.

Typically, for high-profile assistants like Narduzzi, the ability to compete at the highest level is a key factor when determining whether to cash in their chips and go all in on the jump to head coach.

Narduzzi has been consistent when asked when or if he would leave the Spartans for a head-coaching job: "It would have to be the right one,'' he says.
Narduzzi, like Dantonio before him, is no fool. He's not going to hitch his star to some broken down wagon incapable of fording even the smallest of rivers. But, Louisville in 2014 has to be a much more attractive job than Cincinnati was in 2004.
Hopefully the Cardinals make the right move and hire Narduzzi.